How To Find The Right Apartment In London Or Wandsworth
Finding the right property to suit your lifestyle and current situation can be a daunting task. There are many considerations you have to think of when looking for the ideal property, whether in London or anywhere else in the world.
Besides size, location and room preferences, there are other issues to consider, foremost of which is your budget. With the current pandemic, reports showed that one in four properties are being down valued by as much as £20,000, making it an ideal time to start the property hunting process.
If you're wondering how to make the best out of your hard-earned cash, or are trying to make the apartment-hunting process less complicated, grab a cup of tea and read through the following tips.
1. Choose your most preferred location(s)
London is the capital city of England and the United Kingdom. It is the world's biggest financial center and the largest city in western Europe. Unsurprisingly, people from all walks of life and citizens from all over the world want to live there, making it extremely challenging to snag an apartment, especially at a good price.
Narrowing down your choices can help you ease these difficulties. Be ready to answer questions such as:
– Are you planning to live on your own or are you moving in with your family?
– Are you looking for a quiet neighborhood with lots of green spaces?
– Do you want to live in the prime areas, such as Kensington, Mayfair, or Bayswater?
-Are you willing to live in other areas? For instance, in the southwestern part of London? If yes, consider searching for a property for sale Wandsworth.
2. List your non-negotiables
If you are quite flexible with the location, there are other terms which may be considered non- negotiable to you and your family. An apartment that you can afford is certainly imperative.
Other rigid rules depending on your situation may include; the number of rooms, proximity to your workplace, local services such as schools, hospitals or other medical facilities, and proximity to the tube or other modes of transportation. If you have a car, you may need to have an apartment with a parking space, or a flat that allows you to keep pets or have plants, among other important considerations.
3. Sift through the list of properties in online sites
Once you have zeroed in on your preferred locations, it will be easier to check property listings over the internet. With so many property listing sites for apartments available in London, choose legitimate ones that offer the widest choice. Besides looking at customer reviews online, ask your family, friends and other contacts who may have used the services of a specific site.
Rightmove, SpareRoom, Portico, Zoopla, and Spotahome are few of the trusted sites that can help you find the right apartment in Wandsworth or other areas of the city. London's best and budget-friendly rental spaces for singletons are also available on this site.
4. Tap the services of a trustworthy real estate agent
Sometimes, you won't have enough time nor resources to look for the right apartment in London. You can ask for a real estate agent to do the legwork on your behalf.
These agents have connections and listings that may not be available online, and they have the specialist skills to find suitable properties quickly, based on your budget and other preferences.
5. Make time for your apartment-hunting
Hiring a real estate agent to do the flat- hunting for you does not mean you don't have to lift a finger in looking for the right apartment in London.
Landlords or property owners typically call agents to list their properties in the early part of the week. This means most of the flats or apartments are won't be available for viewing until mid- week.
Make sure you have enough time or days to spend for this purpose. A few hours might not be enough for you to complete all of your property visits.
6. Prepare your reference papers (if you're renting)
If you're planning to rent a flat or house, it's not uncommon for land owners in the posh communities of London, to ask you for proof of identity and income documents, as well as references from your previous landlord. A favorable note from your previous landlord should show that you are reliable, trustworthy, and that you pay your rent on time.
7. Check out the neighborhood
When you're planning to move in to another place, always consider the quality of the neighborhood. The prospect of bad neighbors, for example, can reverse your decision to transfer to a specific location. Certainly, it's a good idea to research the community online while checking the listings of your choice, but nothing beats in-person conversations. Speak briefly with neighbors if you happen to catch them during your site visits. Ask them to describe the neighborhood, what makes it good (or bad), and what you can expect if you move in.
Final Thoughts
Finding the right apartment in London can be challenging but if you're organized and well- prepared, and know which resources to use, snagging the best flat will be a breeze. Use our tips to help you make the right choice.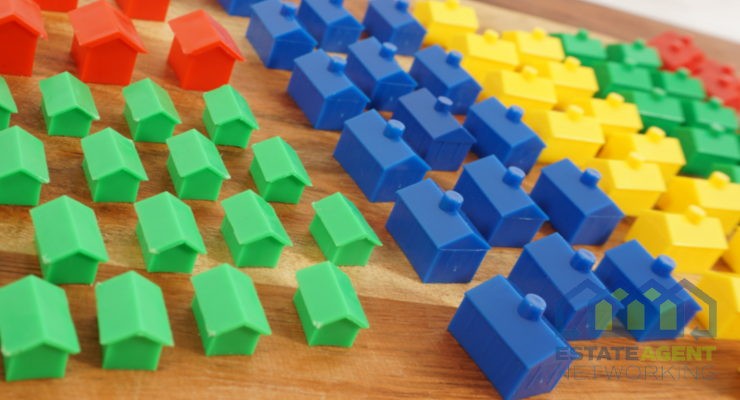 Some people may view being a landlord as an easy way to make money, but there's much more to it if you want to truly excel in this role. The best landlords always go above and beyond to provide comfortable homes for their tenants and make them feel as welcomed as possible. Indeed, to be…
Read More

→