How to improve your property photography
At Blades Media we have been professionally photographing properties for over 3 years and currently have over 200 properties under our belt from HMO's to luxury listings. Top notch photography is important to help sell properties faster through right move and other platforms; however, we do understand that not all properties warrant hiring a professional photographer or there is not the budget in place to do so. We here at Blades Media are going to share our top 5 tips to property photography to help make all homes look like luxury listings.
1. Use a DSLR
DSLRs otherwise known as proper camera, have a far superior picture quality over an iPhone or pocket camera. However, they can be expensive but very much worth it! We recommend these two options for a cheap entry level setup.
Nikon D3500 with lens £399 brand new from wex photo video
Canon 200D with lens £399 brand new from wex photo video
Prices as of June 2020
2. Go wide!
In cameras you have 2 sensor types (to keep it simple) crop and full frame. On a crop sensor whatever your lens MM is it has a magnification applied to it. For example, if it is 11mm it will be equivalent to a 16mm lens as a crop sensor will be magnified by 1.3x. For property photography you ideally want to be around the 15-16mm mark to get a wide enough image that will not distort the image. However, if you get a 16mm lens on a crop camera then a 16mm lens will be equivalent to a 20mm lens and will not be wide enough to capture the whole room. We recommend these lenses.
Sigma 10-20mm F3.5 EX DC HSM – £319 from wex photo video
Personal Choice – Tokina 11-20mm f2.8 AT-X PRO – £499 from wex photo video
3. Use a speedlite
What on earth is a speedlite I hear you ask! Speedlites are the flashes you see wedding photographers and event photographers using. They are compact, lightweight, take batteries and are powerful enough to light a room. They can be expensive but very much worth their money. You want one which has a TTL mode. TTL basically adjusts the power for you so you do not have to sit around fiddling with settings. Make sure to point the flash at the ceiling to get the best light coverage or at an all-white wall. If you point it at a coloured wall the light will be that colour.
We personally use a Nikon model but highly recommend:
Neewer 750II TTL. On Amazon for £76.99
4. Shoot low and on a tripod
The most common trick to get a wide shot is by going as high as possible. Downside is this cause horrible distortion and is very unflattering. Using a tripod, we recommend setting the tripod up to about 4-5ft. This will generally clear most furniture and be more realistic to a buyer's vision of the room. Using a tripod will also help keep the camera flat and prevent the keystone effect which is where all vertical lines lean in and make the room feel as if it is falling over.
5. Use Aperture mode
This will produce the best images without having to manually adjust the settings. We recommend putting the aperture to F11 for the sharpest photos. As you move around the room the camera settings and flash will adjust on their own and should provide you with the best pictures out of the camera.
Using these tips will instantly up your photo quality and make your listings stand out. If you would like any more information or advice, feel free to contact us via our website or social channels. Blades Media – Property Photography Bournemouth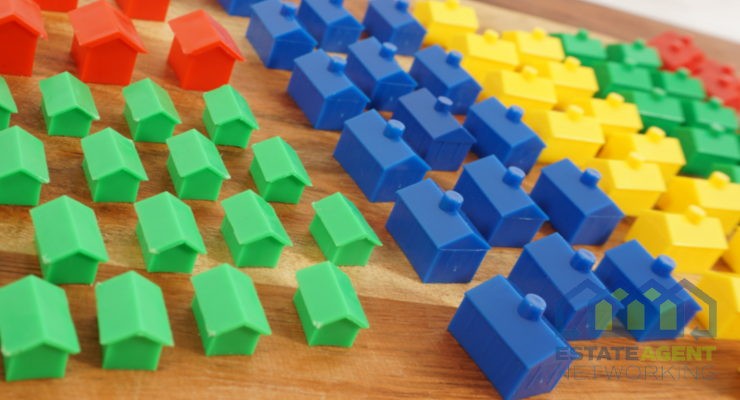 Some people may view being a landlord as an easy way to make money, but there's much more to it if you want to truly excel in this role. The best landlords always go above and beyond to provide comfortable homes for their tenants and make them feel as welcomed as possible. Indeed, to be…
Read More

→