How to Protect the Structural Integrity of Your Property
Whether you are thinking of putting your property on the market, or want to protect your home for long-term use, one of the most important factors you should consider is its structural integrity.
When fixing, moving or renovating a property, many people forget about the foundations. Structural integrity is not just aesthetics, but the strength and maintenance of your property's foundations to ensure the life of the structure.
The integrity of your property is vital for safety, as it needs to be strong to prevent collapsing or breaking. Good structural integrity can also keep your home free from mould and dampness, make it more energy-efficient, reduce costly repairs and worries, and enable you to live comfortably. It, therefore, requires regular inspection and maintenance works to ensure they remain strong, reliable and functional throughout their lifetime.
What causes structural failure?
Structural failure can come from a range of causes, including materials, time, environment and work completed. Some of the main reasons structures fail are due to:
Deterioration over time due to rot, wear, fatigue, pests or corrosion
Poor geometric design and materials used (incorrect materials, manufacturing errors or defective materials)
Lack of maintenance
Environmental conditions such as natural disasters
Weak structures that don't support the intended load
How do you know if your house is structurally sound?
If you have any concerns about your property, you should look out for these key symptoms visible inside, or on the exterior of your home:
Crumbling bricks and/or concrete
Cracks in walls, ceilings, brickwork or chimney
Sagging, cracking, or sloping floorboards
Sagging, broken or leaking roof
Damp or mould
If you can identify any of these important symptoms, the structural integrity of your property may be compromised. It is therefore vital that you take steps to solve the problems and speak to a professional, to help solve the problem.
Steps you can do to improve your property's structural integrity
If you cannot identify any symptoms yet, that doesn't mean you should do nothing. There are plenty of steps you can take that enable you to be proactive and protect your property, preventing any issues from arising, or becoming costly. You should consider scheduling regular checks of your home into your diary so that you can rest better knowing your home is strong and secure. You can learn how to spot the signs above, or you can speak to a professional who will be able to inspect your property for you. With just a few inspections, you can spot and resolve any issues early on, and prevent safety issues and costly repairs.
Here are some top activities you can get started with to be more proactive.
#1 Regularly inspect your roof
Your roof is not the easiest thing to see, so there may be small issues that you are not aware of. Your roof is vital to the health of your home, and its lifespan. Check for any missing or broken roof tiles, or anything that does not look right, or of high quality. Keeping your roof intact is important, and should be treated immediately. A missing tile may not seem like a big deal, but can quickly escalate into leaks, termite infestations, or damage from weather.
#2 Upgrade old floor joists
Floor joists can easily deteriorate over time. These are vital for your home's structural integrity, as the beams act as props to hold up your home, and distribute the weight from the top of your home to the foundations accordingly. If your joists are not stable and lack quality, you risk disrupting the structure of your property. Floor joists can usually be accessed through a crawl space or from the basement of your property.
#3 Damp proof your home
Damp proofing your home can help prevent dampness from occurring, rising up the walls, and damaging the structure and foundations of your property. Many households just view dampness as a nuisance and clean it off. However, appropriate damp protection layers can significantly reduce costly damage to your home. There are plenty of damp proofing solutions that you can apply to your home, which will help with rising dampness, condensation, woodworms, and wet/dry rot.
#4 Replace your sills
Sill plates or sole plates are an important component of your property's foundation. It is typically the first material laid in a house, and its role is to anchor the house to the foundation. Over time, this can become damaged by termites, rot, or general wear and tear. Unfortunately, this can impact the integrity of your home, and make it unsafe to live in.
#5 Weatherproof your home
Depending on where you are in the world, you may wish to safeguard your home against bad weather, especially if you are in a place that experiences bad storms, earthquakes and tornados. These can cause significant damage to properties, and taking preventative measures can save you a lot of stress, time and money in the future while keeping you and your family safe.
#6 Fix wall cracks
Many homes have cracks up and down the walls. While these may seem completely harmless, they may also indicate that there is an issue with the structure of your property. Internal problems are a great way to catch external problems early on, so it is a wise idea to get any cracks inspected by a professional, before covering them up. In some cases, cracks on the walls may be cosmetic, but it is always worth checking first to be on the safe side.
The structural integrity of your home is vital. These steps should equip you with the knowledge to identify problems in your own home, but also understand what to look out for if you are ever going to invest in another property.
If you can take proactive and preventative steps to protect the integrity of your home, and learn what the signs of risk to your property's health are, you can easily prevent any long, harmful and costly issues. Follow these steps to protect your home, reduce costs, and rest at night knowing you are living in a safe and secure home.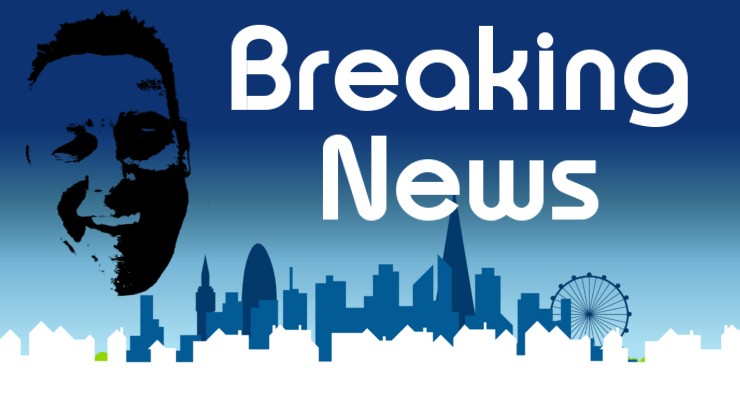 Daily bite-sized proptech and property news in partnership with Proptech-X. nurtur.group continues to strengthen its leadership team With my non-journalist hat on, and to ensure complete transparency, I also hold a position as a non-executive director at nurtur.group – AS Following the recent acquisition of BriefYourMarket, proptech supplier, nurtur.group has announced that Damon Bullimore…
Read More

→