How to Sell a House Fast: A Simplified Guide for First-Time Sellers
Negotiation deadlocks, last-minute setbacks, lengthy mortgage procedures, buyers with crazy demands—from contact to closure, obstacles lace the home selling process.
According to the 2019 National Association of Realtors report, only 66% of sellers are satisfied with the home selling process. Things can get even uglier if you're a first-time home seller trying to sell a home fast in a buyer's market.
So, what should you do to sell your house fast?
The trick lies in how you groom your home for sale. After all, the more buyers you can attract, the higher your chances of selling a house quickly and at a good price. That said, here are some first-time seller's tips on how to sell a house first.
1. Sell it to a Property Buying Company
Sometimes, unavoidable circumstances might call for you to sell your house fast and within a specified timescale.
It could be that you're leaving your town to start a new job in another city or country. Or that you need a fast sale in response to a divorce, financial hardship, or other life upheavals. In such cases, you might not have enough time to do repairs or groom your home.
And this is where property buying companies come in handy.
The good thing about property buying companies is that most of them promise to buy your home as is—that is in its current state, with no repairs needed. Most importantly, they promise to buy the home and deposit cash in your bank within days.
Property buying companies can help to sell your house fast because they eliminate the middleman. That means there are no mortgage companies or financial institutions involved. It also means that the traditional processes of underwriting are gone. You won't sell it for top dollar, though. But you'll get a fair price.
Some of the top property buying companies, like Molae Properties, promise a guaranteed offer with no fees and an exchange of contracts within 24 hours of viewing the property.
2. Remove the Clutter
Homebuyers need to picture themselves in the space and won't be able to do so if your house is in a mess.
That said, it's important to clean, declutter, and depersonalize the house before you put it up for sale. Give your home a fresh look from bottom to bottom—remove the clutter, and hide the family photos and other personal items from the walls.
While you're at it, make sure to rearrange the furniture and, if possible, give the house fresh paint. The house's exterior also matters, so make sure to trim the bushes, attend the flowers, and clean the walkways to enhance its curb appeal.
3. Stage Your Home
Never underestimate the selling prowess of a staged home.
In 2019, HomeLight surveyed over 900 realtors across the US who are all top producers. Out of the over 900 agents surveyed, 83% said that staged homes sold faster than unstaged homes. That's because most buyers have difficulty visualizing how to use empty space.
Not only do staged homes sell faster, but also at a higher price. According to TheStagingGuy, a full-service master staging company, staged homes sell for 6% above the asking price. So, if you want to sell your house fast, consider hiring a professional home stager.
4. Employ Top-Tier Real Estate Marketing Strategies
When all is said and done, it all boils down to one thing; marketing.
No matter how good, beautiful, and modern your house is, it will never sell if people don't know it exists and it's on sale.
So, make sure to invest a considerable amount of money in marketing. Leverage paid social media ads and real estate groups. Also, be sure to inform your friends and colleagues that you're selling your home, so they can also promote it for you via word-of-mouth.
Got more tips on how to sell a house fast? Share with us in the comments section below.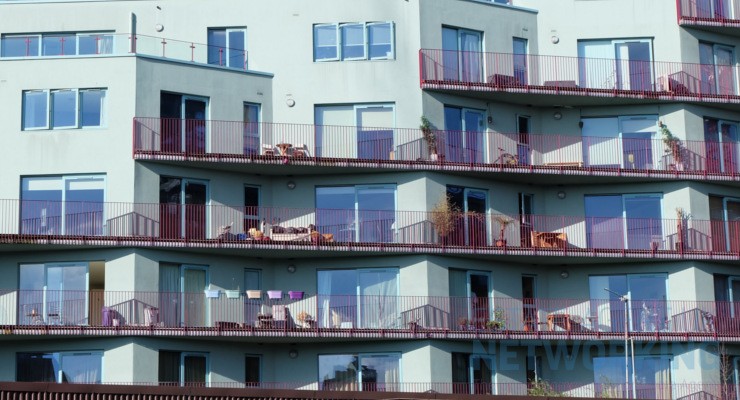 Buying a house or a flat is a huge deal and there are a lot of things to consider. Especially if it is the first time in your life that you're thinking about becoming a property owner. There are benefits if you rent a home, but there are also benefits if you buy a home.…
Read More

→