Ideas for Purchasing a Florida Beachfront Condo
Why is Owning a Beachfront Condo in Florida a Smart Idea?
If you want to buy a beachfront condo, there are several sandy beaches where you may find a lovely home that will provide your family with decades of summer fun and Holiday pleasure. However, not all coastal towns are regarded the same if you expect a payback, particularly from rental income.
It is widely acknowledged that the Gulf Coast of Florida is the premier beach location for second-home purchasers. This picturesque city is ranked first among U.S. tourist attractions. According to research, home prices, real estate taxes, and the local rental market all have an impact on the return on investment.
Purchasing a beautiful condo in Florida may be both exciting and scary. If you are a first-time buyer, there may be some differences from your current area. The following criteria may be beneficial to you during your quest and purchase decision.
The first thing you should realize is that condo buildings are constructed differently and cater to different markets. That is why you should be prepared and know what questions to ask. This will assist you in finding the ideal property and navigating the procedure with ease.
But first, what exactly is a condominium unit or condo?
A condo is essentially how a property's legal description is documented. Purchasing a condo entails accepting the fact that there is a shared area. If you live in a multi-unit structure, you effectively own the air space between your unit's walls and ceilings. You have shared walls and grounds with all the other homeowners.
Purchasing a Condo unit in a New Building.
Some condominiums are standalone apartments, while others are in high-rise structures. That is why it is essential to read the legal description. The legal description is available on the tax record or on the Multiple Listing Sheet (MLS). In most cases, a condo legal description in Florida will look something like this: Miami Porsche Tower, Building B, Unit 205.
The owner of a unit shares shared space with the other owners. Everyone owns the lobby, swimming pool, laundry facilities, and clubhouse, for example.
All of this is considered common ground and should be accessible to all unit owners. In addition, a portion of your condo fees goes toward the upkeep and insurance of the shared grounds.
Since you share the area, if something has to be fixed, such as the pool, each owner must contribute a portion of the cost.
Asking about the legal description first can decide a lot of things, such as whether you can finance a condo or not.
What are Condo Covenants, exactly?
The majority of condominium complexes have written rules and regulations that limit a homeowner's use and designate communal places. The covenants, as they are more often known, were created to ensure stability and order among homeowners.
There will be rules and restrictions to follow if you want to purchase a condo. Can you picture a shared area in which everyone has the freedom to do anything they want? Pets, the time when construction may begin in your apartment, and rental criteria are just a few of the regulations you can expect.
A few of the regulations may be objectionable to you, while others may appear to be overlooked by the association. Condo rule enforcement is a huge thing, and most condo boards will not tolerate any kind of violation. In recent years, the state of Florida has strengthened the rules governing condo boards and their governance actions.
It could be in your best interest to ask a few residents what they think about living in the building you're thinking about buying. You can bet that those who are dissatisfied will be the first to speak up. Look on Google for evaluations and reviews of the building.
When you buy a condo in Florida, the real estate sales contract addition, known as the Condo Rider, allows you to obtain and examine the condo regulations and fees.
Requesting a copy of the most recent set of board meeting minutes is a smart idea. Reading the minutes will provide you a behind-the-scenes look at the board, how it works, and any impending changes that may need an assessment.
The Benefits and Drawbacks of Condo Ownership
There are advantages and disadvantages to having a single-family home, just as there are advantages and disadvantages to owning a condo. Consider the advantages vs. the responsibilities before purchasing a condo.
Condos require less upkeep: Having a condo in Florida, especially if you reside out of state, maybe advantageous in terms of the amount of upkeep necessary. If you want to go away and enjoy the sunshine without having a long to-do list every time you come to visit, a condo maybe your best option.
Privacy Issues: This is especially true if you reside in a building with a doorman or in a gated neighborhood. Waterfront condos usually have security guards and a concierge who needed guests to phone in first.
Shared Expenditures: When you buy a condo, you assume some obligation for maintenance to the shared spaces as well as the structure as a whole. The state of Florida mandates a 40-year re-certification of the building in particular areas.
The building's 40-year checkup ensures that it is structurally solid and can endure hurricanes. The terraces, electrical wiring and components, and lifts are all inspected as part of the 40-year inspection.
The Rules Must Be Obeyed at all times: The condo board or management company will enforce the previously specified Covenants, Conditions, and Rules. If the unit above you decide to host a dance party at midnight, you'll be pleased they're there. However, if having a pet is essential to you and your building does not permit it, you will be unable to get any.
Do some basic internet research to learn about and discover nearby service providers. Visit Trip Advisor for activities to do in the region you are considering. The majority of condos have their own website where they will offer an online calendar of events. You may not want to be proactive all of the time, but it is always a good idea to be aware of all the possibilities.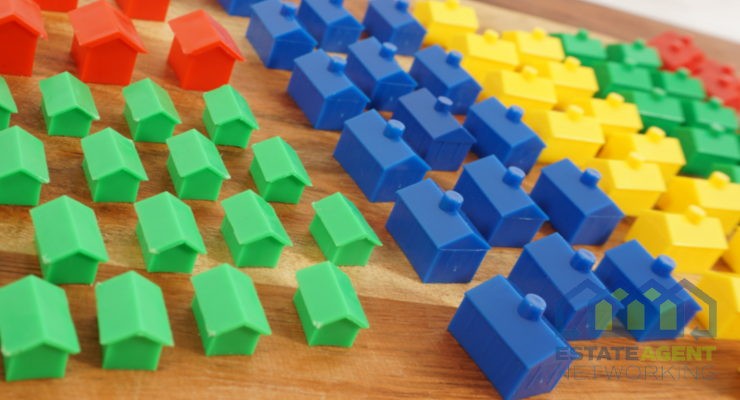 Some people may view being a landlord as an easy way to make money, but there's much more to it if you want to truly excel in this role. The best landlords always go above and beyond to provide comfortable homes for their tenants and make them feel as welcomed as possible. Indeed, to be…
Read More

→