Is your house struggling to sell because of all the new build properties?
Are you trying to sell your modern home only to be told by your estate agent that the new build properties which have popped up across Lancaster and Morecambe are why it is struggling to sell?  Are they telling you that buyers prefer brand new homes citing they are a blank canvass and everything is new and shiny down to the granite work-surfaces ( which are often an extra cost anyway)
If so, you are not alone.  It's a common excuse.  One we hear time and time again.  It happened recently to a family who became clients of ours on Abraham Heights.  Sizergh Court to be precise.  Their previous agent recommended they reduced the asking price. They didn't want to.  They couldn't afford to.  We sold it quickly and for the full asking price. Are you wondering how?  You just need to know exactly what you are competing against and make sure your marketing reflects that!
How does your home compare in size?
Houses built back in 60's, 70's and even 80's were typically built up to 20% larger than houses today.  Bedrooms were a bit bigger ( even those with an en suite ) and they was often space to park at least two cars.  Many also had garages as standard. J ust driving around Abraham Heights and the more modern houses in Hala is a key indication of this. It's not often you'll see cars being forced to park on the kerbside around here.  And if they are they are often visiting guests.  The question has to be, does your home offer more space for the price?
How are the houses spaced out on your street?
Not only are the new build houses typically built smaller, they are often more crammed together (unless of course you a buying at over £400,000).  Take a look at your street.  How close is your neighbour?  How wide is your street?  Have you noticed many new builds are now townhouses over 3 floors?  Developers might tell you it's what buyers want, however it's the developers who are setting the trend.  We find that families with younger children tend to want to have all the bedrooms on the same floor!  Check out your spacing.
How is your presentation?
Take a look at your internal presentation.  How do you compare?  Be honest with yourself. Remember you are competing against homes with brand new kitchens and bathrooms that are completely clutter free!  My advice is to visit a few show houses and then steal some of their interior design ideas.  We have some great cost-effective ideas for you here. Ask us for our tips.
Selling on
This is more important for a buyer of a new build house.  A serious consideration has to be the size of the site you are buying on and how long the scheme will take.  If you are thinking you might wish to move on in a couple of years, consider the fact that the developer might still be building and you'll be in direct competition with them as well as the more established homes across the area!
Don't get me wrong. I like new build houses. They are chain free homes. And some of the sites locally really are rather lovely. I also love the styling of the show houses that are there to make us want to buy! However, at JDG our role is to point the benefits of the already established older properties. We don't act for any new build companies like some other agents do. Therefore we are not having to push those houses. Maybe that's we sell more of the older style homes like yours. We focus completely on you. If you are trying to sell a home which is slightly older, choose an agent that is not tied to a developer. It could be the best decision you make!
My name is Michelle.  I am a director at JDG Estate Agents.  Can we help you move?  Home consultations and valuations are free.  Lets have a chat over a cup of coffee.  You can reach me at [email protected] or call me on 01524 843322.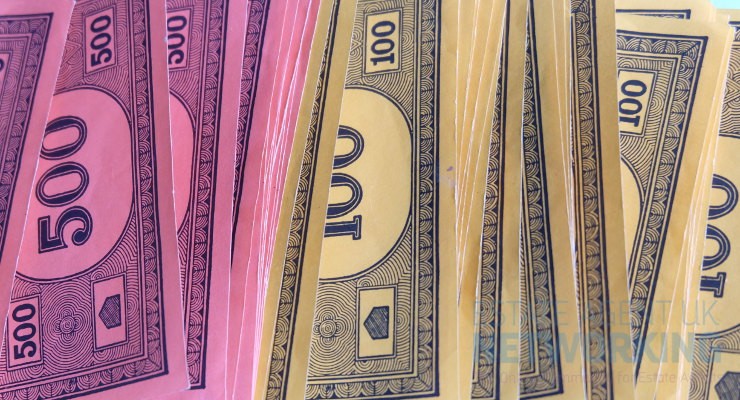 Like many other industries in the world, the UK property market is constantly evolving. Industry players therefore need to keep a keen eye on the key markers that define the state of the industry. As 2022 ushers in new changes and realities, industry players like cash house buying agencies need to arm themselves with current…
Read More

→