Moving Homes: How To Pack Your Things Efficiently
Moving homes can be an emotional roller coaster. On some days, it's going to get you excited, while on others, you're going to be stressed out. This is mainly because of having to pack all of your things up, which can be one of the most challenging aspects of moving that you'll have to hurdle. After all, in so doing, a lot can go wrong. While there's no one-size-fits-all approach to packing, there are things that you can do to make it a little bit more easy breezy.
Moving homes and, in turn, packing things, don't have to feel so stressful. It can be really simple by applying the following tips:
1. Get Rid Of Most Of Your Things
Before you even start packing, go ahead and purge. Get rid of most of your things. You don't need to bring with you all that excess baggage when you know you won't be using them anyway. An excellent way to go about with this is to go through your things in every room in your house. Ask yourself, should it stay or should it go? Then, put all those that should go in a sell or donate pile.
Give out to charity those that you can. For the items that you'd like to sell, schedule a garage sale, or sell them online. That way, you'll have less clutter to pack and even extra money to help you at the expense of moving. It will be so much of a relief when you start to visually see that you're starting to have lesser things to pack.
2. Start Packing Early
Once you're done with your purge, you can now start packing. Go through the same process as you did when you went through your things. Go through every room then start packing using boxes. You can begin with the things that you know you won't use from today until the big moving day.
If you give yourself this relaxed pacing, packing actually will feel like a satisfying achievement. Week by week, you see lesser things on your home, you'll start to enjoy the process. If you procrastinate with packing, you gain nothing but stress. Plus, it's easier to be organized with packing when it doesn't feel so overwhelming.
3. Keep Essentials With You
As you start packing, you may also want to move on with the bag of essentials. It's recommended to have at least three days worth of essentials in a bag that you'll have with you as you travel to your new home. Think of this as what you'd pack when you're going on a holiday. Clothes, shoes, underwear, toiletries, medications, paperwork, and the like. If there's any delay in the arrival of the moving truck at your new home, at least you've got your essentials with you to last you a few days.
4. Label Each Box
A part of packing also involves appropriately labeling each box. This fact is also precisely why it's recommended for you to pack room by room. That way, your belongings don't get mixed up. When it comes time to unpack, you know exactly what belongs in each box.
Label each box clearly. On the top and the side of the box, write in bold the room that it belongs to. Then, you may also want to include a general description or enumeration of the things that are inside the box. Going through this extra hassle when packing is going to result in a more organized unpacking experience when you reach your home.
5. Invest In Equipment When You Pack
Before you go all out with your packing, you may want to invest in packing equipment beforehand. When you've got all your gear ready, all you've got to worry about is where and how to put your things in the proper boxes. You no longer have to stress yourself about leaving your house each time you pack because you ran out of tape or bubble wrap.
Some of the basics that you'll want to have are the following:
• Garbage bags
• Boxes of different sizes
• Paper towels
• Box cutters
• Permanent markers
• Packing tape
6. Use The Right Size of Boxes
Packing efficiently also involves using the right size of boxes. This is important because your items need to occupy the least amount of space while moving. Additionally, using the wrong box size can also possibly cause damage to your things. For instance, large boxes filled with heavy items will only increase the risks of something breaking.
Expert moving companies such as JamVans Removals recommend that heavy items should always be placed in smaller boxes. On the other hand, the bigger boxes should be reserved for lighter things, such as pillows and linen and sheets.
Conclusion
One of the hardest things about moving is when you've still got a million of your things staring directly at you. Packing your belongings is always a daunting task, and for many, getting it over with is easier said than done. But, browsing through the tips enumerated above, you should see that packing your things efficiently to make your move as smooth as possible is doable.
Bio Description:
This post was written by Chris @ JamVans Removals. JamVans are a WHICH? Trusted Trader and BAR accredited removals company in London.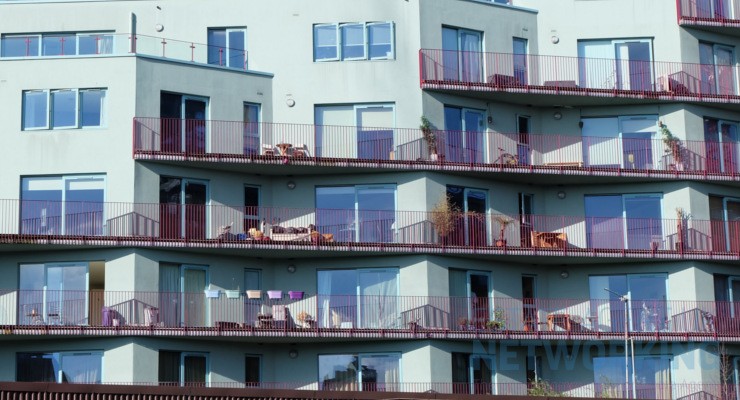 Buying a house or a flat is a huge deal and there are a lot of things to consider. Especially if it is the first time in your life that you're thinking about becoming a property owner. There are benefits if you rent a home, but there are also benefits if you buy a home.…
Read More

→