Moving Into A New Home: An Essential Checklist
Moving can be a super exciting experience, and there's a lot to look forward to for you and your family. But keeping track of all the relevant details and to-dos can be just as stressful and overwhelming. There's a lot that goes into making sure everything goes right. However, the process becomes a lot easier with a new house checklist to guide you through it.
In this article, we've gathered all the essential tips and information to make your moving experience as smooth as possible.
A Chronological New House Checklist
About a Month Before Moving
If you're not preparing for your move at least a month beforehand, you're doing it wrong.
Here's what you need to get done about 30 days before the big day:
Look up good moving companies in your vicinity and get quotes. Ask for recommendations from people you know that have moved recently and look at the testimonials for removals firms in your local area. Looking at reviews and personal recommendations is an excellent way to find the best removal company. When you are trusting people with your worldly goods, you need to be sure they will move them carefully and keep them safe, so choosing the best moving company is essential.
Get your packing essentials ready, including plastic bags, boxes, markers, duct tape, and lots of bubble wrap.
Sell or give away the stuff you're not taking with you.
Arrange repair work at your new house (and the current one, if required).
List down the items you need for the new house, such as security essentials (more on this below), kitchen essentials, bathroom essentials, living and laundry room essentials, etc.
If you're moving into a new city:
Get your children enrolled in their new school, and forward records.
Research for reliable childcare places around your new place.
If you've got pets, look up a new well-reviewed veterinarian.
The Final Week
Choose a moving company and sign a contract.
Schedule an installation date for the internet and TV at your new place.
Request a moving leave from work, if needed.
Cancel utility accounts at your current house, and set them up at the new one.
Change your registered addresses from all of your accounts, including;
– Bank account(s)
– Service subscriptions
– Employer's records
– Doctor's offices
Move your insurance coverage to the new address.
Book complete cleaning services for the new house.
Stock up on your prescriptions and medications.
Pack a separate suitcase as your lifeline for the first couple of days, including toiletries, an air mattress, a couple of outfits, and any required documents.
After Moving – Security Comes First!
Thus begins your journey in an all-new house!
All that's left to do is to turn it into a place you can call 'home.' The first thing to do in your new house is to make sure there are absolutely no compromises on safety and security. After all, that's step 1 for being able to feel 'at home.'
For that, you'll need to replace or rekey the door locks in your new house. You never know who has the keys to the pre-installed security system in its current state.
For replacing locks, you'll have to purchase brand new locks for your entire house, and hire a locksmith to install them… In other words, replacing locks is a no-go when there's already an option to rekey them.
Now, rekeying means you keep the same locks but replace their working keys to make sure the previous owners no longer have access to them. Best part? You don't need to buy new locks or hire a locksmith. All you need is a schlage rekey kit to rekey any Schlage or Schlage type lockset.
With that taken care of, here are a few things you should make sure of after moving;
Reclaim your security deposit from your previous landlord.
Test the functionality of the smoke detectors at your new home.
Create a home maintenance new house checklist.
Find the new home's circuit breaker and shut-off valves, in case there's an emergency.
Schedule an appointment with your new doctors, and forward your medical records to them.
Register your automobile with the new address.
Get your address updated on your driver's license.
If your old bank doesn't have a branch near you, set up a new bank account.
Find your new voting location and register yourselves.
Finally, create a lock-out plan! It happens to the best of us, so plan now before you lock yourself out of the new house. Keep a spare key in a secure place, or lend it to a trusted nearby friend or neighbor.
Conclusion
As you carry on your moving preparations, use this new house checklist as a moving guide to remain organized through it all. Now, it doesn't include every little thing you may need to do, so feel free to add to it as you move along the process and keep notes. One little parting tip: don't forget to label your boxes – you'll thank us later for this one. All the best!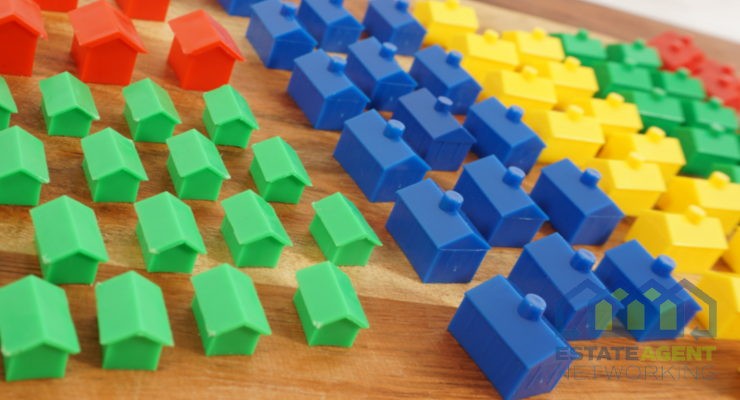 Some people may view being a landlord as an easy way to make money, but there's much more to it if you want to truly excel in this role. The best landlords always go above and beyond to provide comfortable homes for their tenants and make them feel as welcomed as possible. Indeed, to be…
Read More

→