Paragon Group half year results.
The Paragon Group of Companies PLC  announced yesterday its half year results for the six months ended 31 March 2016.
Commenting on the results, Nigel Terrington, Chief Executive of Paragon, said:
"This has been another outstanding performance from Paragon, with strong profit growth complemented by significant progress in our lending activity and further development in our diversification strategy.
"The Group's progress was evident across each of our operating divisions. Paragon Bank reported its maiden profit, achieving this in less than two years after launch, whilst also completing the acquisition of Five Arrows providing an entry platform to the SME asset finance sector. Idem Capital saw extensive acquisition activity supporting further growth in the consumer finance loan book, particularly through co-investment opportunities with Paragon Bank. Finally buy-to-let, whilst maintaining our disciplined approach to credit and pricing, witnessed strong new lending levels influenced in part by the increase in Stamp Duty, pulling forward some business into the first half of the year. Strong tenant demand is set to continue to drive the need for rented property in the UK for the foreseeable future. Whilst there is some uncertainty over the longer term growth prospects in buy-to-let, we expect the tax and regulatory changes to provide relative benefits for the Group's specialist lending focus, in particular, the more complex requirements of professional landlords.
Paragon operates with a strong capital base and an enviable credit record. Its leading position in the specialist buy-to-let market is now being complemented by a broader and more diversified series of business lines, including SME lending. This leaves the Group well placed to continue to develop and deliver increasingly broad product offerings for our customers, which in turn supports improving returns for our shareholders."
To see the results for Paragon Group in full click here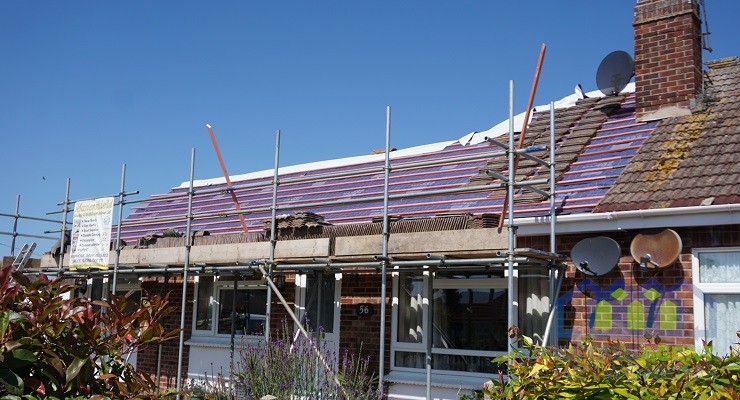 Similar to the external face of your house walls, your roof is also constantly exposed to the external environment — which includes everything from harsh sunlight, rain, debris, and even insects. The purpose of the roof is to protect you from the impact of all those things. This exposure leads to severe wear and tear…
Read More

→