Record Leads For OnTheMarket In July
OnTheMarket plc, the majority agent-owned company which operates the OnTheMarket.com property portal, announces that it has continued to set new records with the number of leads delivered to advertisers.
In July 2020, the portal generated more than 2 million leads, an 11% increase from June, with an average of 148 per advertiser.¹
Visits also exceeded 27 million for the month, compared to 25 million in June.²
Clive Beattie, Acting Chief Executive Officer of OnTheMarket, said: "We are very pleased to have achieved the second month in a row for record leads and to see such strong levels of traffic. As consumer awareness of, and engagement with, OnTheMarket continues to grow, our performance goes from strength to strength.
"Two million leads within one month represents an exciting milestone for our agent owners and should encourage all agents to now fully support OnTheMarket. Never has there been a more important time for agents to work together to improve competition, innovation and customer service within the industry.
"As more agents support OnTheMarket and become shareholders, our performance and value for our agent shareholders, who have a 65% majority ownership of the portal, will only grow stronger."
Meanwhile, the OnTheMarket advert is back on TV and will be aired thousands of times over the next few weeks.
The portal has secured some great programming spots across ITV, Channel 4 and a wide selection of hard-working digital channels, including Sky.
On ITV, the advert will appear in Joanna Lumley's Fabulous World along with Wonders of the Coast Path. On top of this, there is a spot in Downton Abbey and Doc Martin.
On Channel 4, OnTheMarket has secured a spot in Curing Corona – a show that should be highly anticipated due to the current environment. The advert will also feature on More 4, with Escape to the Chateau DIY and Grand Designs.
On Sky, it will be seen in the high-rated film Joker, the origin story of the most famous comic book super villain. Along with this, it will feature in A League of Their Own – European Road Tour, Jamie Redknapp and Freddie Flintoff hit the road for an adventure across Europe.
The 30 second and 10 second adverts – which showcase OnTheMarket's 'New & exclusive' properties – will also run on the catch-up services on the ITV Hub, All4 and Sky, as well as appearing on the Videology and Finecast networks.
¹Data for leads generated is drawn from the Company's operating systems.
²Visits comprise individual sessions on OnTheMarket.com's web-based portal or mobile app by users as measured by Google Analytics.
Vikki Bennett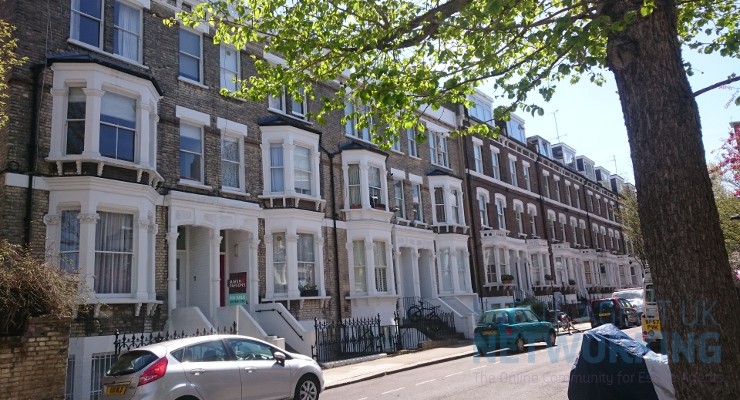 In the residential lettings market, rents are rising, and competition is fierce. But what can affect the profitability of your BTL investment? We aim to find out here. As Stephen Clark, from Finbri bridging finance, says, "Demand for rental properties remains strong across the UK, but the market demand is not being met by the…
Read More

→