Rightmove HPI – Price records in all regions & sectors mark 'full house' for first time since 2007
Price of property coming to market jumps by 1.8% (+£5,983) this month, the biggest rise at this time of year since October 2015
Market delivers a 'full house' for first time since March 2007, with price records in all regions of Great Britain and in all property market sectors (first-time buyer, second stepper and top of the ladder)
Strong housing market fundamentals and a window of opportunity to buy before a potential interest rate rise keep activity robust despite end of final stamp duty incentive:

Number of sales being agreed was up 15.2% in September, versus 2019's 'normal market' comparison
Number of new properties coming to market ticks up compared to summer, but not enough to satisfy strong autumn demand from buyers
2021 has been the year of the power buyer – those with their property already sold subject to contract or who have nothing to sell – and thus have the best negotiating hand to secure their ideal home in these 'full house' market conditions
Overview
The price of property coming to market has surged past last month's record and jumped by an average of 1.8% (+£5,983) this month. This is the highest percentage monthly rise at this time of year since October 2015. In addition, this is the first time since March 2007 that Rightmove has recorded a 'full house', with all market sectors and all regions of Great Britain having hit new record price highs in the same month. The continued fast turnover of property for sale and a window of opportunity to buy before a potential interest rate rise seem to have overcome the final expiry of all stamp duty incentives and are keeping activity robust.
Tim Bannister, Rightmove's Director of Property Data comments: "Competition for property for sale remains hot this autumn, with average prices jumping by almost £6,000 in the month. Although more properties are coming to market, the level is still not enough to replenish the stock that's being snapped up. Consequently, new price records have been set across the board, with every region of Great Britain and all of the three market sectors of first-time buyer, second-stepper and top of the ladder hitting all-time highs. This 'full house' is an extremely rare event, happening for the first time since March 2007. The stock shortages started after the first lockdown, and they look set to continue with the underlying housing market fundamentals remaining strong, and an additional incentive to buy and fix your mortgage interest rate before a widely expected rate rise. Mortgage interest rates are lower than they have ever been before and lenders are keen to lend in a competitive market, with employment and wage growth also robust. The number of sales agreed continue to be strong despite the end of the stamp duty incentives."
The number of sales being agreed was up by 15.2% in September compared to the same period in 2019, which is the best 'normal market' comparison. This high level of demand is stalling a recovery in the depleted available stock for sale despite a continuing upward trend in properties coming to market. The latest weekly snapshot shows that the number of new sellers coming to market is still marginally down on the same period in 2019, but only by 3.2% as opposed to 9.3% for the period as a whole. This continuing imbalance, with demand outstripping supply and leading to record prices, presents an opportunity for owners looking to sell and cash out if they are downsizing or not needing to buy another property.
The window is also open for movers who wish to sell and buy again before a likely interest rate rise, which is widely expected as the Bank of England seeks to control resurgent inflation. In these 'full house' market conditions, with many homes being snapped up quickly and sellers having a choice of competing buyers, those buyers who have already sold their own property subject to contract or have nothing to sell will have the most powerful negotiating hand to secure their ideal home. Estate agents report that owners who are motivated to move are putting their property on the market before they have set their heart on an onward purchase, and once they have sold their own subject to contract their new status as a 'power buyer' helps them to secure a suitable property when it comes on the market.
Bannister says: "2021 has been the year of the power buyer, with those in the most powerful position to proceed quickly and with most certainty ruling the roost over other buyers who have to sell but have yet to come to market. One agent's analysis that 87% of their sales agreed were snapped up by buyers who were already in a position to proceed is fairly typical of reports from many agents. Buyers being able to prove they are mortgage-ready or have cash in the bank helps them get up the pecking order. Whilst available stock for sale is still close to record lows, there are signs that this has stopped falling and is stabilising this month, so fresh new choice is slowly growing. As we approach the end of the year, many prospective buyers may be distracted by a more normal family Christmas than in 2020, giving more determined buyers who have already sold their own property an opportunity to act fast and buy with less competition."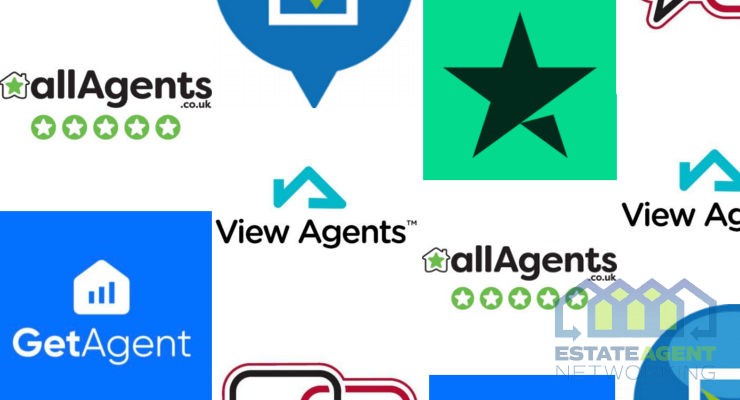 Other than word of mouth, what ways are there for consumers to read up on reviews about their local estate agents? When we are choosing which of the main high street estate agents we are going to use for selling our property, past experiences from their clients can help us to decide which one deserves…
Read More

→