#Rightmove: Rage Against the Machine
There is seldom a day that goes by that I do not see a post, a tweet, an update, video or similar within my social media groups that isn't focused on Rightmove and then more than likely in a negative way. Despite being the giant within the UK property industry, it holds a somewhat love hate relationship with estate agents. The household name for many when it comes to property searches online, but the butt of many jokes and certainly gripes from those that pay to use it.
As with any business, it's primary focus is to earn revenue, this is surely accomplished – share holders will be happy that their investment is working well within the infrastructure of Rightmove.
"We are confident in our ability to deliver sustainable returns to shareholders" says Andrew Fisher (Chairman) on the investors area of their website (https://plc.rightmove.co.uk/investors.aspx). 2019 highlights show a jump of 8% in profits from 2018 though the half year figures for 2020 shows a 43% decrease in profits (full years results due to release on February 26th 2021) – Rightmove covered a 30M loss, when they put on hold the revenue, they would normally get from Agents during Lockdown No.1. Current share price per date of articles' release: 608.80 -1.01% (-6.20)
Just how strong is Rightmove?
It is a force without question, it has managed to build household brand awareness. It holds 5 million plus downloads on Google Play store alone (Zoopla 1 million plus and OnTheMarket 500,000 plus). It is pre-installed in many devices (my Samsung Smart TV purchase), it's branding displays itself in many estate agency window and website (with live link backs). They could do a bit better on the social media reach, though it still offers a decent reach at just under 100,000 on Twitter and some 280,000 following their Facebook page.
It might not hold the exclusive monopoly it once did especially thanks to the growth of Zoopla (and their acquisitions) and also the smaller challenger of OnTheMarket. Like Champagne holds the title as the best sparkling wine and no matter how hard the others try to dislodge it, the likes of Prosecco/Cava/Franciatorta and more, they just do not have the same ring to it in the name for consumers – Rightmove sits above its rivals. It needn't advertise as hard as the others in order to engage consumers, it still pulls in the traffic (1.1 billion in first 6 months of 2020). Consumers today (myself so very recently also) will expect their property to be listed on Rightmove and will challenge an agency who says they are not (some do not use Rightmove and still are highly successful).
It might not be mighty enough to fend off competition of all forms such as identity, protecting itself as a property portal is certainly always its prime concern though Rightmove as a name might be slightly more vulnerable (Rightmove's complaint fell at the first hurdle trying to legally cease and desist the website righttrade.uk).
Is Rightmove the be all and end all for estate agency?
A question I ask myself is 'what if Rightmove decides to become the national estate agency'? They have a great business model currently, agents across the UK paying monthly to list with them and consumers flocking to their portal, but what if they could devise a system that bypasses the need for a local estate agent and they crack the 'sell it yourself' model? It's unlikely I hear you say, so many have tried and so many have failed plus why ruin a create concept… though with progress in #proptech and the ability to align your business online to many other property purchasing / selling facility services, then the question still looms surely? They could start the model off on the side, in deed compete directly against their clients who pay them as such and who will still need to use them in the meantime, if the idea takes off then they could wipe out many estate agents over a short period of time? Would I like to see this, most certainly not and neither would I support it, I am sure many others in the property industry would feel likewise.
Can Estate Agents survive without Rightmove currently?
I will stick my neck out and say that no, Rightmove is integral to a successful estate agency business when used correctly. Agents can choose to select Zoopla and / or other portals instead of course, but in the current climate, and Rightmove's position of being ahead of the rest, it remains the number on choice. Obviously affordability is where the relationship breaks down for most estate agents and the lack of empathy from Rightmove when it comes to rewarding it's clients – The estate and letting agents. Continued growth in user figures means a flourishing popularity of the portal where the more genuine traffic it can show then the higher fees it will wish to charge. Just like Amazon may have seemed to punish those who helped to build the platform for them and also generated further revenue streams, ie the re-sellers on the world's biggest online sales platform (Amazon simply charged them increased %'s of their profits) – Not a warm way to do business, but business nonetheless?
Rightmove has had many threats aimed at them for their compassionless approach with ramming up their monthly fees with even breakaway groups of discontented estate agents getting together, though a tiny dent in Rightmove profits and these have not had any real effect as did neither the 'chose from just one of the two' campaign driven by OnTheMarket. Rightmove is still standing, still making profits and still growing.
Threats on the horizon?
There most certainly can be of course especially within the growing pot of #proptech ideas. A new idea will be the real challenger more so over simply a.n.other rival platform offering similar even with a reduced or no fee. Is there a new / better way to communicate property to consumers and entice agents to work with them and to reach over the 85% of UK property threshold? There are several, currently not rivals, but good networking/community platforms being created and growing that could quite easily attract away consumers from the conventional 'go and search on Rightmove' to a more engaging and fun way – Not so much a TikTok way or neither the growing concerns that Facebook might have something up its sleeve, but maybe a property themed social media channel? Moovshack is one such example…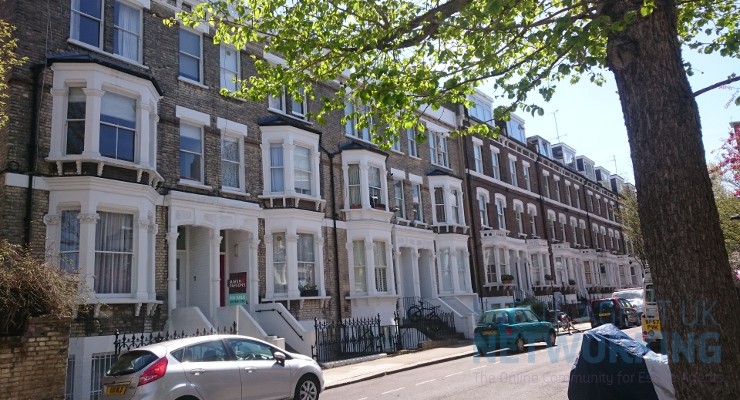 In the residential lettings market, rents are rising, and competition is fierce. But what can affect the profitability of your BTL investment? We aim to find out here. As Stephen Clark, from Finbri bridging finance, says, "Demand for rental properties remains strong across the UK, but the market demand is not being met by the…
Read More

→