Rise in emergency calls to Shelter helpline in 2018
There has been a sharp rise in the proportion of calls to the Shelter Helpline from people at risk of homelessness, according to new data released by the housing charity.
The figures show there was an 8% rise in the proportion of calls taken by the Shelter Helpline from people at risk of homelessness so far in 2018 compared to 2017. Shelter Helpline staff expect a rise in calls throughout the festive period if this trend continues.
Worryingly, 44% of these emergency calls were also estimated to be coming from families. ​
People at risk of homelessness face a number of 'risk factors' to fall into this category. These factors include things like:
·         Receiving an eviction notice from the landlord
·         Falling into rent areas
·         Where someone has either suffered or is at risk of domestic abuse or violence
·         Disrepair where it is a risk to life or makes the property unreasonable to live in any longer
Shelter is calling on the public to help support the service by buying an item from the Marks & Spencer
​'Food on the Move Festive Collection for Shelter', 5% of which goes directly to the charity.
Emily Dean, a helpline adviser for Shelter, said: "We've seen a rise in calls from the sharp end of the housing crisis. It's definitely been getting worse in the last year, and we expect things to be especially bad over the winter months.
"We're speaking to families who are really just a few days away from losing their homes and finding themselves with nowhere to go. This will be even tougher for people as the freezing nights start to close in.
"There's no doubt we're in the middle of a housing emergency right now, so supporting our Helpline has probably never been more important."
Mike Barry, Director of Plan A at Marks & Spencer said: "We know our customers care about homelessness and purchasing lunch from our Festive Collection for Shelter is a simple way we can all help make a big difference this Christmas. With a sharp increase in calls to the Shelter helpline over the past year it's important that we continue to support this meaningful cause."
Taran, 52, who lives in Gravesend and works as a peer support officer in the NHS's mental health services, got in touch with the Shelter Helpline back in May when she was faced with an eviction notice. She has since been moved up the housing waiting list and hopes to find a home in the next few months. Taran said: "I was absolutely terrified when I first read that eviction notice. There's no feeling like being threatened with homelessness, it's like your whole life is suddenly on a cliff edge.
"Shelter were really reassuring though, just when I needed some support the most. They always gave me really clear and spot on advice. I'm not sure how I would have coped without their help."
Source of information Shelter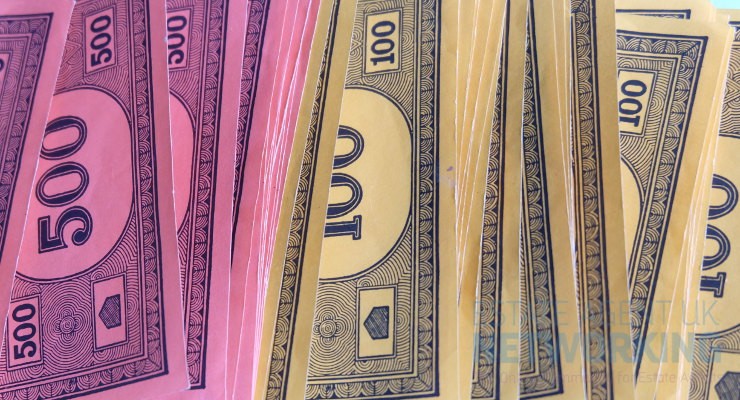 Like many other industries in the world, the UK property market is constantly evolving. Industry players therefore need to keep a keen eye on the key markers that define the state of the industry. As 2022 ushers in new changes and realities, industry players like cash house buying agencies need to arm themselves with current…
Read More

→