Selling property on social media – That's just pink elephants!
"If you have been paying attention to how people communicate these days, you'll no doubt recognise the important part that social media plays in how people connect with families and friends as well as new ways businesses attract new customers."
Just these important words will set lights flashing in the minds of many estate agents as they are usually the ones who are looking to appeal to the friends and families of their own customers as well as their local community and those researching living in their community. If there is a new way to find more potential clients and importantly, new valuations / rentals then in today's current market conditions, it should appear at the top of an agents list of things 'to investigate' and 'to do'.
Is social media really a marketing tool that should be taken seriously by estate agents and is it really worth either the time commitment it requires or the investment in money if it is outsourced? Importantly, can social media help you to sell property and find new listings to put on to the market?
Surely, as an estate agent, you want to share success stories, surprise and delight, share new listings, listen to, advise and reply to your current customers and importantlypotential customers? Social media will offer all these opportunities and more…
Social media has advanced tremendously and you can now target your marketing campaigns to local people only on the likes of Facebook / LinkedIn.
Your clients or the connections of

your clients will be using social media

so you have a direct channel to find them and engage with them.
Property listings can be displayed on social media and if correctly described, can be just as easily found compared to listing on the major property portals or being found via Google.
Posting on social media with the likes of 'special promotion of 0.75% commission on all sales in June' can reach just as wide of audience compared to leaflet drops or local newspaper advertising.
Enquiries are now being generated via social media from estate agents who are putting in the effort to build and engage their audiences correctly and many are sharing their success stories online.
Being clever on social media will gain you great results, hardly likely that 'visit our website and see all our listings' will attract much attention or engagement from other users whereas 'which colour is the best / most popular for the front doors of our English homes' will generate better results which in turn builds brand awareness to increase enquiries, valuation requests and ultimately, sales!
All forms of marketing are important, that is without question and it can be very hard to say which of the marketing tools being used by an estate agent is the one that has actually 'sold that house' or 'acquired that new valuation'. Some agents use codes on marketing such as on leaflets or newspaper advertising, ie HalfPriceJune05,  which helps to pick out where an initiation of a sale can commence, but to pick out if it was a for sale board, a listing on Rightmove, the shop front or an update on Facebook can be difficult to monitor… I mean, most estate agents will have business cards without fail and when's the last time they can say they sold a house directly with one of them?
All I say to estate agents is that imagine you have the same audience in your control that advertising in your local newspaper holds – Would this interest you? You can build a page on Facebook or an account on Twitter than can give you this by targeting local members. I can say this is important as I own a few similar groups myself which hold members of five figures plus and I have been asked to sell them and usually by the local estate agent (these are 'buy, sell and swap groups' which are easier to build and more likely to contain local members).
It would be good to know from Estate and Letting Agents if you have had success in using social media to sell property or claim new valuations either directly or indirectly, please leave your comments below: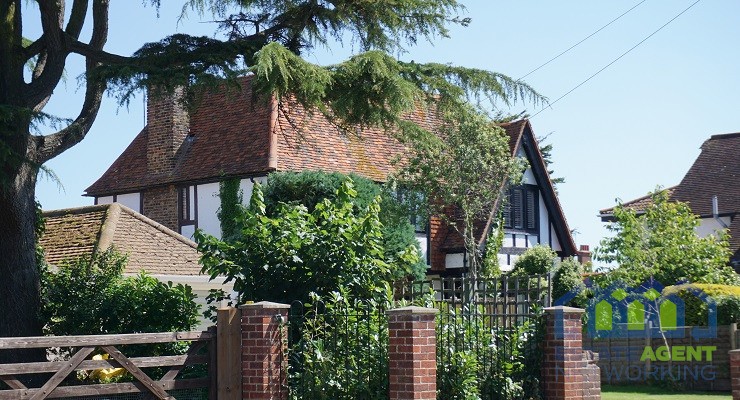 Are you planning to sell your home? Are you buying a home? Whatever the scenario is, there are some things that you need to look after. In case you are selling your house, you have to set the price on the basis of those factors, or you need to ensure that all these things are…
Read More

→