Six Ways To Get Your Home Looking Great For Buyers
Getting your house ready to sell is possibly one of the hardest things that you can do. You're trying to create value while letting go of something that you love, and that's not always the easiest thing to do. You have to think about what the house looks like in terms of interiors, but also have to consider the way you've decorated the space and how you place everything in the house, too. The layout of your things really does matter when you are selling your house, and it's not just the interiors to consider, either.
You have to look beyond the rooms of your home when you are trying to sell a house to a new buyer. You're going to have to consider curb appeal and the driveway. No one wants to buy a dilapidated house, right? You have to make the aesthetic of your home stand out because if you want to get it off the market, it has to be attractive and it has to exude exciting design. So, while you're considering all of this, here are some of the things that you can do to get your house looking great for buyers.
1. Make sure that the materials you use are low maintenance. When you're doing the pre-viewing clean down, you have to consider the materials you're looking after. The last minute upgrades that you make matter to your house. From the frames you add from www.frames.co.uk to the flooring and paintwork, it all has to be easy to organise, easy to clean and easy to manage. You want to spend just enough to show potential buyers how amazing your house can look. You should also ensure that your house is emptier than before, so that you can ensure buyers aren't feeling intimidated by the possible upkeep involved. Your house has to be easy to love – and it starts with low-maintenance material.
2. Take down the personal items. Those beautiful frames that you have bought? Take the pictures out of them and replace them with something more generic. This will remove some of the personality of your home which is what you want to do. Personality is good if you're living in the house, but when you want to sell it, buyers have to see it without your personality but with the chance that they can imprint their own. A blank canvas allows them to see the space as they would have it, which is what encourages them to buy the property you're selling. Sure, it's sad to remove all of those pieces of you in order to sell a house, but you can put them back up when you move into your new place!
3. Get rid of all the clutter. Your home is not going to sell if it's covered in rubbish and clutter, so do yourself a favour and call in a cleaner before you start letting people view your house. Clear the shelves and the tables and make sure that everything looks clean and has smooth lines. You'll be surprised who transformed your home when you have all of the unnecessary items cleared away. You can do all of this yourself, but that doesn't mean that you have to! Getting rid of all the clutter will help you to promote a home that looks tempting to buy.
4. Look at upgrading your lighting. The lighting should be replaced with modern fixtures to extend your chance of selling your house. People want to know that the house is brightly lit and upgrading your lighting is going to be a miniature investment that's worth it when it sells fast and for a good price. Lighting is one area you might not have known about!
5. Erase your pets. From view, from the house, it needs to look like a pet doesn't live there. If you have a dog or a cat, have them and their things out of the way of the house when you are about to show it around. Litter boxes aren't exactly fun for people to smell, either, and they can be a serious turn off for potential buyers.
6. Touch up the paint. The house needs to look good and sometimes, that can mean a lick of paint in some places. If you notice patches of paint that need refreshment, do it and ensure that you don't just have random patches of new paint sticking out. Your house should look fresh but open the windows – no one wants to smell paint when they're on a viewing.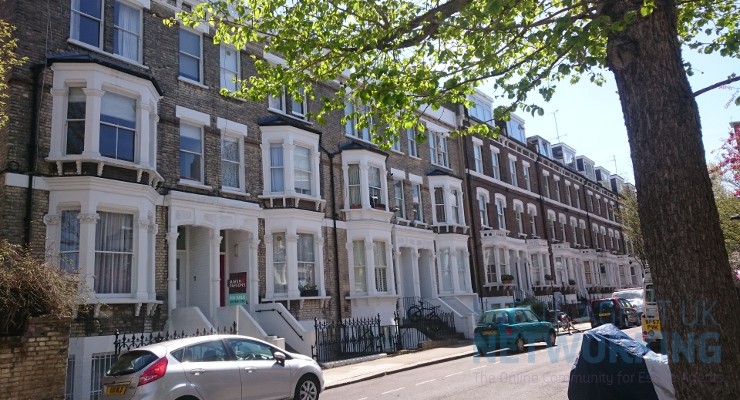 In the residential lettings market, rents are rising, and competition is fierce. But what can affect the profitability of your BTL investment? We aim to find out here. As Stephen Clark, from Finbri bridging finance, says, "Demand for rental properties remains strong across the UK, but the market demand is not being met by the…
Read More

→