Spaceflow raises £1.5M for its scalable tenant experience platform
Spaceflow has raised £1.5m ($1.8m) from investors to develop and expand its platform across the UK and USA. The latest round of funding was led by Credo Ventures with Day One Capital and UP21 also taking part. UP21 has invested in the previous round as well. The investment will also allow Spaceflow to expand its development team and continue refining its product.
Spaceflow is a plug & play tenant experience and community engagement platform that connects space users to amenities, services, and community life with a single click in the mobile app. By enabling landlords and building operators to easily offer the space-as-a-service experience to tenants and guests, Spaceflow helps improve satisfaction, and in turn, attract and retain top tenants.
As a group, Spaceflow's investors are helping build a new, user-focused vision for the real estate business, where space end users, not just building owners, are front and center.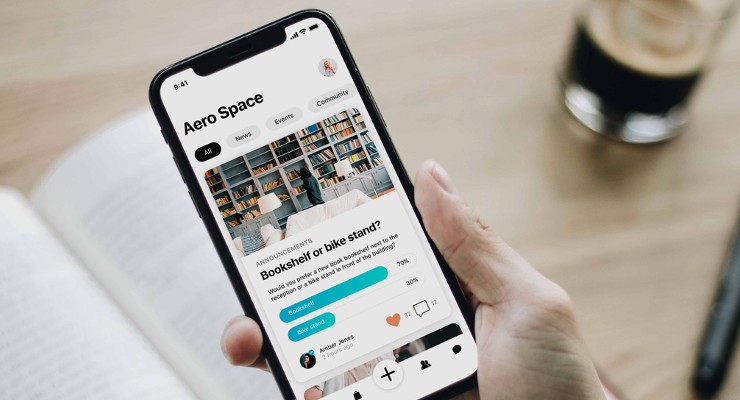 While other tenant experience companies typically offer solutions for single buildings customized to every asset, which is a costly process that can take months to institute, Spaceflow emphasises on plug & play ease of use and efficiency in scaling to service any portfolio size. Thanks to that, it can serve traditional office as well as co-working, or co-living.
"We believe there is a lot of potential for disruption in the commercial real estate market. In recent years, we have witnessed the rise of several proptech solutions and the trend of digitalization of buildings is undeniable. In Spaceflow we see a great combination of a capable, ambitious team and easily scalable product, which can be implemented across various segments within the industry," says Pavel Jiranek from Credo Ventures.
"As investors, we believe that Spaceflow represents a top-notch team with an excellent, modern product which has a huge potential for rapid worldwide scaling. This has also been proven by Spaceflow's business results over the last 12 months. In addition, proptech has been one of the fastest-growing sectors in the last three years," states Vitek Subert, co-founder & CEO of UP21.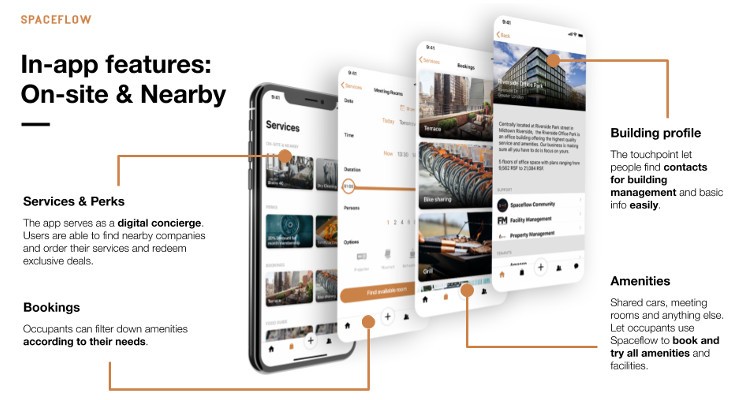 "£1 million is the cost of losing a single tenant. The price tag is simply too high to ignore. In the past, property owners invested heavily in technology tenants don't see," says Lukas Balik, Spaceflow's CEO and co-founder. "Now, PropTech solutions will not just make buildings smarter, they will help buildings to become more people-oriented environments; environments with access to all types of services, amenities and a strong sense of community," Balik adds, saying that the platform also helps landlords integrate their building ecosystem with services to cultivate additional revenue streams.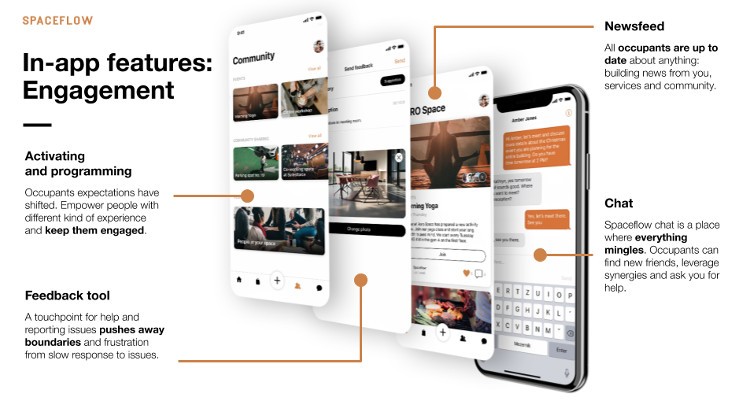 The company has come a long way since its founding in 2016, spreading to 9 markets around the world and a footprint on both sides of the Atlantic. In that timeframe, tenant experience has become an important focus for the industry. "Real estate is no longer just B2B. It is now B2C. Spaceflow accelerates this transformation of real estate from space-to-rent business to a space-as-a-service business," says Balik.
About Credo Ventures
Credo Ventures is an early stage venture capital firm with offices in Prague and Silicon Valley. Investing in IT startups with a strong technological foundation, the Credo team strives to partner with outstanding founders to realize their global ambitions. It manages £140M across 3 funds and to date, it has made more than 35 investments throughout Central and Eastern Europe including in the likes of Uipath, productboard, Photoneo or Price f(x).
About Day One Capital
Day One Capital is a leading early-stage venture capital firm based in Budapest, managing 3 early-stage funds focusing on technology startups with exceptional founders who strive for global ambitions. Founded in 2011, over its 8-year operation it has built a portfolio across Central Eastern Europe in the autonomous driving, SaaS, medical technology and robotics verticals among others.
About UP21
UP21 is an incubator and investor, providing startups with 5 crucial things to make them fly: financial investment, co-pilot, navigation plan, invaluable business network and community. For each startup, UP21 creates a personalized navigation plan and leads innovators on their path to success in the spirit of its motto: "Investment is not enough. Ask for a great co-pilot." Learn more at https://www.up21.com/.
About Spaceflow
Spaceflow is plug & play tenant experience platform and community engagement that boost spaces. With Spaceflow, occupants of buildings have amenities, services and community life just one click away in the mobile app. The space-as-a-service experience allows landlords and space operators to customize services and improve tenant satisfaction. In turn, they attract and retain top tenants as well as raise profits.