Superprime London homebuyers have vanished – here's where high-end demand remains
The latest research by London lettings and estate agent, Benham and Reeves, has found that demand for homes listed at £10m and above across London's prime suburbs has tumbled to just 2%; with a number of areas seeing no demand for housing at all.
Benham and Reeves looked at prime London's property hotspots and the demand for homes listed at £2-5m, £5-10m and £10m, to see how the current pandemic is impacting homeowner appetite for London's priciest properties.
See the full data tables for each price threshold here.
The £2-5m market
At the lower end of the capital's prime property market, demand remains fairly robust at 15% on average.
Richmond is the most in-demand of all prime London locations at this price bracket, with 40% of all homes listed still under offer or SSTC despite the spread of the Coronavirus.
Barnes (38%), Clapham (32%), Wimbledon (29%) and Chiswick (28%) are also amongst the most popular.
The £5-10m market
Moving up a price bracket, demand drops to 10%, however, there remain a number of areas where homebuyer activity remains robust.
Again, Barnes (56%), Wimbledon (33%) and Richmond (25%) remain popular, joined by Pimilcio (19%).
However, at this price bracket demand for housing is currently non-existent in Fitzrovia, Marylebone, Maida Vale, Regents Park, Canary Wharf, Battersea, Wandsworth and Chiswick.
The £10m+ market
It is the super-prime threshold that has seen homebuyer demand take the biggest hit.
With demand as a whole at just 2%, there are a total of 13 areas where demand sits at 0%, with a further seven areas where no homes are listed above this threshold.
Highgate is the most in-demand at 8%, along with Notting Hill (6%), Knightsbridge (5%), Mayfair (4%) and Chelsea (2%).
See the full data tables for each price threshold here.
Prime London property demand for properties listed between £2m-£5m

Area

Prime category

Demand

Belgravia

Prime C London

12%

Chelsea

Prime C London

13%

Fitzrovia

Prime C London

3%

Holland Park

Prime C London

16%

Kensington

Prime C London

16%

Knightsbridge

Prime C London

15%

Marylebone

Prime C London

4%

Mayfair

Prime C London

6%

Maida Vale

Prime C London

6%

Notting Hill

Prime C London

18%

Pimlico

Prime C London

5%

Regents Park

Prime C London

5%

St John's Wood

Prime C London

6%

Victoria

Prime C London

12%

Hampstead Garden Suburb

Prime NW London

12%

Highgate

Prime NW London

17%

Islington

Prime N London

24%

Wapping

Prime E London

0%

Canary Wharf

Prime E London

3%

Battersea

Prime SW London

19%

Clapham

Prime SW London

32%

Wandsworth

Prime SW London

19%

Wimbledon

Prime SW London

29%

Putney

Prime SW London

12%

Fulham

Prime SW London

19%

Barnes

Prime SW London

38%

Chiswick

Prime SW London

28%

Richmond

Prime SW London

40%

Average

15%

Prime London property demand for properties listed between £5m-£10m

Area

Prime category

Demand

Barnes

Prime SW London

56%

Wimbledon

Prime SW London

33%

Richmond

Prime SW London

25%

Pimlico

Prime C London

19%

Putney

Prime SW London

19%

Knightsbridge

Prime C London

12%

Belgravia

Prime C London

12%

Kensington

Prime C London

11%

Victoria

Prime C London

11%

Chelsea

Prime C London

11%

Holland Park

Prime C London

10%

Fulham

Prime SW London

10%

Notting Hill

Prime C London

9%

Clapham

Prime SW London

8%

Mayfair

Prime C London

7%

Highgate

Prime NW London

6%

Hampstead Garden Suburb

Prime NW London

4%

St John's Wood

Prime C London

4%

Islington

Prime N London

3%

Fitzrovia

Prime C London

0%

Marylebone

Prime C London

0%

Maida Vale

Prime C London

0%

Regents Park

Prime C London

0%

Canary Wharf

Prime E London

0%

Battersea

Prime SW London

0%

Wandsworth

Prime SW London

0%

Chiswick

Prime SW London

0%

Wapping

Prime E London

x

Average

15%

Super-prime London property demand for properties listed at £10m and over

Area

Prime category

Demand

Highgate

Prime NW London

8%

Notting Hill

Prime C London

6%

Knightsbridge

Prime C London

5%

Mayfair

Prime C London

4%

Chelsea

Prime C London

2%

Kensington

Prime C London

2%

St John's Wood

Prime C London

2%

Marylebone

Prime C London

2%

Belgravia

Prime C London

0%

Fitzrovia

Prime C London

0%

Holland Park

Prime C London

0%

Maida Vale

Prime C London

0%

Pimlico

Prime C London

0%

Regents Park

Prime C London

0%

Victoria

Prime C London

0%

Hampstead Garden Suburb

Prime NW London

0%

Islington

Prime N London

0%

Battersea

Prime SW London

0%

Wimbledon

Prime SW London

0%

Fulham

Prime SW London

0%

Richmond

Prime SW London

0%

Wapping

Prime E London

x

Canary Wharf

Prime E London

x

Clapham

Prime SW London

x

Wandsworth

Prime SW London

x

Putney

Prime SW London

x

Barnes

Prime SW London

x

Chiswick

Prime SW London

x

Average

15%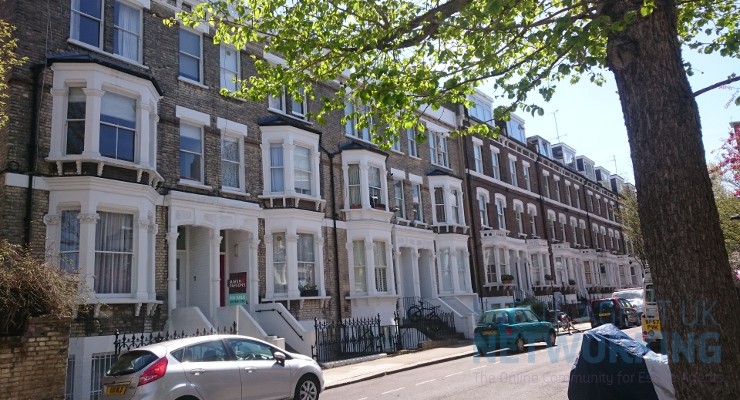 In the residential lettings market, rents are rising, and competition is fierce. But what can affect the profitability of your BTL investment? We aim to find out here. As Stephen Clark, from Finbri bridging finance, says, "Demand for rental properties remains strong across the UK, but the market demand is not being met by the…
Read More

→