SURVEYING SCHOOL ANNOUNCES FIRST CAREERS DAY FOR PROSPECTIVE, TRAINEE AND GRADUATE SURVEYORS
A surveyor training school based in Milton Keynes has announced its first Careers Day, a networking and recruitment event for those with ambitions in the surveying industry. On Tuesday 5th July, the SAVA School of Surveying will open its doors to prospective, trainee and graduate surveyors, providing an opportunity to meet with potential employers, speak with like-minded people and, for those who have not yet undertaken training, to find out more about the surveying and valuation industry.
The event will take place at the National Energy Centre in Milton Keynes with a number of local and national surveying firms expected to exhibit and offer their insight into the world of residential surveying. The Careers Day is open to surveying students (both from the SAVA School of Surveying and UK universities), surveying graduates and those looking to enter the profession.
Hilary Grayson, Director of Surveying Services at the SAVA School of Surveying, comments:
"As long as houses are bought, sold and renovated, the surveying industry will always be in need of new talent. We have over 200 students undertaking training right here at the SAVA School, so we know the talent is out there.
"Initially we decided to host this Careers Day for our own learners, but we've had such a great response from recruiters that we decided to open the event to all surveying students. We have been in talks with big names like Countrywide Surveyors and Legal and General Surveying Services, so for those looking to graduate soon, and even for those looking to find out if the profession is worth the study time, this is an opportunity not to be missed."
The SAVA School of Surveying offers the only vocational route into the surveying industry via the Diploma in Residential Surveying and Valuation, and has the full support of the Royal Institution of Chartered Surveyors (who will also be exhibiting at the Careers Day).
If you are a surveying student, a graduate, or are looking to train as a surveyor, your new career starts here. To find out more and to book your FREE place on the SAVA Careers Day, please visit http://www.surveyorqualifications.co.uk/careersday.
THE SAVA SCHOOL OF SURVEYING PROVIDES QUALIFICATIONS AND CPD FOR SURVEYORS AND THOSE LOOKING TO ENTER THE PROFESSION. SAVA IS OWNED AND OPERATED BY NATIONAL ENERGY SERVICES LIMITED, DAVY AVENUE, MILTON KEYNES, MK5 8NA.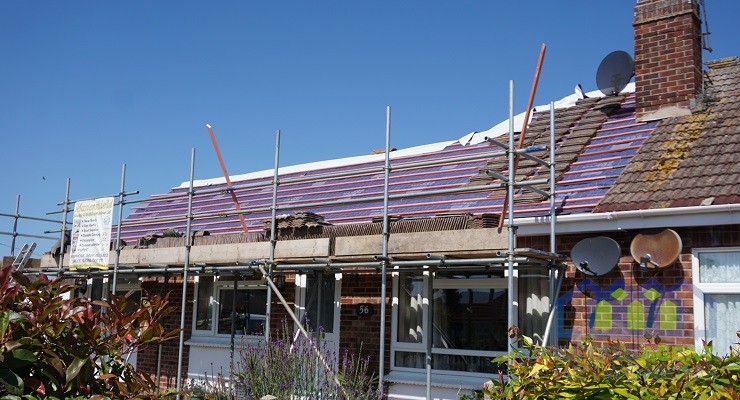 Similar to the external face of your house walls, your roof is also constantly exposed to the external environment — which includes everything from harsh sunlight, rain, debris, and even insects. The purpose of the roof is to protect you from the impact of all those things. This exposure leads to severe wear and tear…
Read More

→