The Property Ombudsman's annual report reveals growing membership and record number of referrals.
The latest report released by The Property Ombudsman reveals a continuing upward trend in new referrals, 42% against the previous year.  This is indicative of both the general trend in the consumer world to challenge when something does not give satisfaction, as well as the growing number of agents (28% more than at the start of 2014) now signed up as members of TPO.
Six months on from the introduction of new legislation, making it a legal requirement for lettings agents and property managers in England to join a government approved redress scheme, the report indicates the number of letting offices now signed up to TPO scheme has reached a record level of 12,915. This brings the total number of sales and lettings offices offering TPO's free, independent route to resolve disputes to 26,735.
In his report, The Ombudsman provides a summary of the year ending December 2014, with statistical highlights including enquiry volumes, formal reviews, cases supported, complainant analysis and trends concerning the types of issues reported and several varied consumer case studies.
Commenting on his Report, Mr Hamer said:
2014 saw continued and significant growth in the Private Rented Sector. With an estimated 1.6 million private landlords, many of whom have limited experience and understanding of their responsibilities, and large numbers of consumers seeking tenancies, the role of letting and managing agents in providing quality customer service based on a comprehensive knowledge of relevant legislation, is more important now than ever before.
In that context I again call for a properly structured regulatory regime for the lettings sector. Over the past year we have seen numerous pieces of legislation being passed which deal with aspects of the Private Rented Sector. Whilst any controls must be welcomed I feel an opportunity has been missed to bring all such legal obligations into a coherent and sensible single law to avoid the potential for inconsistency and misunderstanding of what is required.
Nonetheless as the market changes, we continue to provide as much comprehensive and up to date information as possible through the website and guidance documents in order to support both TPO members and consumers.
Statistical highlights featured in the report include:
Lettings:
19% increase in registered membership letting offices

40% rise in lettings cases received

33% increase in cases resolved via mediation

10% increase in cases resolved via formal review

11% of lettings issues reported to TPO related to repair and maintenance

54% of complainants were landlords versus 44% tenants

The average lettings award has risen 27% from £411.97 to £524.10

23% of complainants were from the South East, followed by Greater London (21%) the South West (9%) on par with North West (9%).
Sales:
14% increase in registered membership sales offices

43% rise in sales cases received

21% increase in cases resolved via mediation

13% increase in cases resolved via formal review

20% of sales issues reported to TPO related to communication failure

59% of complainants were sellers versus 39% buyers

23% of complainants were from the South East, followed by Greater London (13%) & South West and Eastern Region both (11%)
Industry case studies
The report also provides a series of case studies to share industry best practice, highlighting some of the most common complaints and how they were dealt with, such as disputes over sales particulars (accounting for 13% of all sales related issues) and management failure (accounting for 4% of all lettings related issues). The case studies cover topics including:
| | |
| --- | --- |
| Lettings: | Sales: |
| Misinformation, Arrears and No Guarantee | Unauthorised Building Work |
| All-Inclusive Bills | Sale By Tender |
| Dual tenant-find fee | Cancellation of Contracts |
| Renewal Fees | Hidden Fees |
| Management Failure | Mortgage Arrears |
To view a copy of the Annual Report, please visit: www.tpos.co.uk/annual_reports.htm
ENDS
For further information, please contact:
Helen Evison or Holly Addinall at TPO Press Office on 01276 62201
07979537335 / 07979537334

NOTES TO THE EDITOR
Any issues regarding this document should be addressed to the process owner.
What is The Property Ombudsman?
The Property Ombudsman (TPO) scheme offers an independent and impartial dispute resolution service to consumers who have been unable to resolve their disputes with a registered agent. The scheme was established in 1990. The Ombudsman can provide redress to place the consumer back in the position they were before the complaint arose, achieving a full and final settlement of the dispute and all claims made by either party. Where appropriate, the Ombudsman can make compensatory awards in individual cases up to a maximum of £25,000 for actual and quantifiable loss and/or for aggravation, distress and/or inconvenience caused by the actions of a registered agent.
TPO is free to all consumers. Agents pay a single annual subscription covering them for sales, lettings, commercial, international and auction activities. TPO does not charge case fees.
At 1 January 2015 over 13,802 sales offices and 12,915 letting offices were registered with TPO.  We estimate that these figures represent 95% of sales agents and 85% of lettings agents operating within the UK.
Independence
Whilst TPO charges registered agents an annual subscription, the Ombudsman is accountable to the TPO Council which is chaired by a member of the House of Lords and with the majority of its members being independent from the industry. The Council appoints the Ombudsman and sets his Terms of Reference.
The Ombudsman is not a regulator and does not have the authority to take regulatory or legal action against a registered agent. However, registered agents can be referred to the TPO Disciplinary and Standards Committee, appointed by the Council, which has the power to expel agents from the scheme and/or report them to the appropriate authorities, with the power to ban agents from carrying out estate agency business.
Further information
The Ombudsman's Terms of Reference, Codes of Practice, Consumer Guides and other documents about the operation of the scheme are available on our website (www.tpos.co.uk), together with previous annual and interim reports, case summaries, further explanation of governance arrangements and a full list of registered agents.
For more information about TPO, please visit our website at www.tpos.co.uk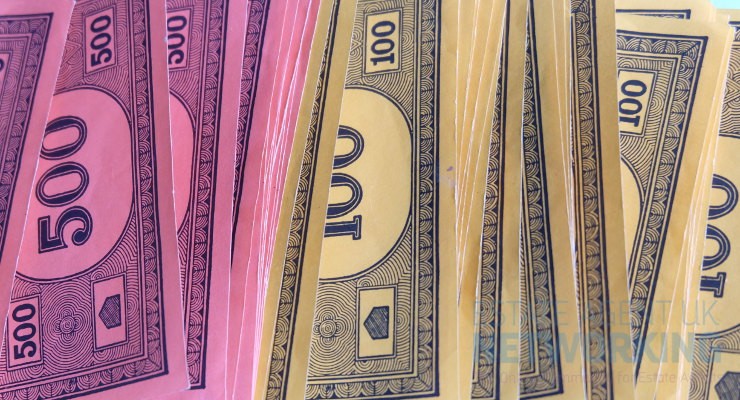 Like many other industries in the world, the UK property market is constantly evolving. Industry players therefore need to keep a keen eye on the key markers that define the state of the industry. As 2022 ushers in new changes and realities, industry players like cash house buying agencies need to arm themselves with current…
Read More

→