The Ultimate Guide to Becoming a Property Photographer
If photography sparks any interest in you, you stand a chance to become a professional property photographer. But, you will need to hone your skills first, including knowing the most effective ways to capture breathtaking photographs. You also need to know the best camera settings for this kind of job. Worry not because this article entails the ultimate guide to property photography, as detailed below, starting with the definition.
What Is Property Photography?
Ever seen those breathtaking photo property shots of beautiful houses up for sale? Well, that is the brainchild of professional property photography. Real estate agents understand the value of using captivating photos to attract potential clients. That is why they commission professionals to take images covering the interior and exterior of homes or commercial buildings. The images are then used on websites and print brochures to capture clients' attention to buying the property.
Property photography entails the following key areas:
• Interior Property Photography
This type of photography involves taking images in the interior of rooms and houses. It is very important to capture architectural photography detailing the intricacies of properties. This is because clients mostly desire to visualize what it would be like to acquire a certain house.
• Exterior Property Photography
This is an important aspect of estate agent photography, as it covers the exterior dimensions of a certain property. Every detail is captured here-from images of the landscape to the garden, the pool, the terrace and the sidewalks. Exterior property photography also covers wide shots of the building from different angles so that clients can get the complete look.
How Do You Become a Property Photographer?
Become a professional property photographer by following these steps:
1. Study Photography
To become a professional in the photographic field, you need to study and develop your skills in school. You can attend university, college, or an art school to learn the intricacies of taking quality images, including the best equipment, lighting, and composition.
Photography is not very complicated if you have the talent. You can self-educate and continuously improve your skills with consistent practice.
2. Purchase Photography Gear
Some of the equipment you need in your property photography career includes a good camera, a tripod, lens, and lighting tools. These are the basic gear you need to capture high-quality images that captivate any audience.
3. Practice With Your Gear
Practice makes perfect, they say. And it is true because being consistent in practicing taking photos and editing them hones up your photography skills.
4. Create a Portfolio
A portfolio is the best way to show real estate agents your work. Potential clients see your best work in the portfolio and determine if you have the required skills to work for them.
5. Market Your Portfolio
Actively market your portfolio to grow your client base. Once you work with a client, ask them for a reference that you'll use as verification to other potential clients.
Conclusion
There you go; you now have the basics you need to become a professional property photographer. Good luck carving your niche in the photography industry!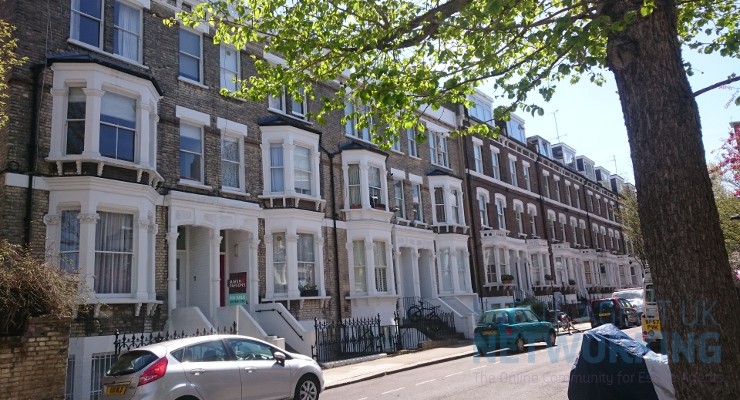 In the residential lettings market, rents are rising, and competition is fierce. But what can affect the profitability of your BTL investment? We aim to find out here. As Stephen Clark, from Finbri bridging finance, says, "Demand for rental properties remains strong across the UK, but the market demand is not being met by the…
Read More

→