Top Tips for Conducting a Successful Bristol Home Remodel
In recent years, Bristol has become one of the prime moving hotspots all over the UK. After all, the city is a popular destination for those looking to escape London's high prices and congestion.
Look at the difference in the costs of living of these two cities here. Moreover, Bristol also offers many opportunities both in the professional and educational sectors.
Moving to any new city, however, comes with its challenges. One of the most daunting is finding the perfect place to live. If you're still in the process of locating your ideal home, then it may be time to consider settling for a house that somehow fits your needs and then renovating it to suit your tastes.
After all, if you think about it, this is a more economical plan than buying an already completed home. In the long run, it will save you time and money while still giving you the perfect place to call home in Bristol! For more information on the pros and cons of a fixer-upper, check this out.
Do not be fooled, though! Renovating a house isn't exactly a walk in the park, either. However, with the right mindset and a few techniques up your sleeve, it can be a successful endeavour.
How Do I Make Sure My Bristol Home Remodelling Project Is A Success?
Regardless of the type of home remodel you're going to undertake, there are a few steps that will guarantee your success. Here are the top eight tips that will guarantee you an easy and successful home remodel:
Plan Out Every Aspect Of Your Home Renovation Project
The first thing you will need to do is determine the scope of your project and plan everything out. This means taking into account budget, design, materials, when you want to start and how long it will take for the renovation process to be completed.
During this time, it is also essential for you to research the local contractors and suppliers. Not only will this ensure that you get the best possible price, but it will also allow you to find a professional who is an expert in your particular project type!
You should also look into how renovations are going to affect your everyday routine. For example, will you need to move out for the duration of your project? Or will it be possible for you and your family to continue living in the home while renovations are underway? Knowing the answers to these questions will allow you to plan your project accordingly, find temporary lodging, and avoid surprises.
Look For Reliable Self Storage In Bristol
The next thing you must do is look for a reliable self storage facility in Bristol. A storage unit will allow you to keep all of your belongings safe while the home renovation process is ongoing.
Although renting a storage unit can be an additional expense, there are far too many benefits for it to be avoided. For one, it will make the home renovation process much more manageable since you won't have to worry about any clutter in your house. With the help of climate-controlled storage units, your items will also be protected from damage due to moisture, random debris, heavy objects, and sharp tools during the remodelling process.
Lastly, you can rest assured knowing your furniture and appliances are safe from theft or intentional damage. After all, storage companies equip their facilities with security systems and surveillance cameras to increase the protection of your personal items. Moreover, the Self Storage Association UK also sees that their members are upheld to a high standard of service, thus ensuring that your experience is nothing but excellent.
Meanwhile, if you're worried about the cost of a self storage unit in Bristol, you should know that prices depend on the company you choose, as well as various factors such as the type and size of storage unit you need.
Just remember to consider your budget, evaluate each company's price list carefully, and choose the one that is right for you!
Hire Professionals To Help You Out With The Renovation Process
The third step on the list is to hire professionals who have previous experience with home renovation projects. This will give you peace of mind knowing that everything will be taken care of and that there are no risks involved in a project like this!
If possible, it's best if you find an expert contractor who has completed multiple projects before. This way, you can ensure that the project will be completed on time without any significant setbacks. They will often have the connections to make sure that every aspect of the project will be done well and on time.
An interior designer is also recommended if you don't have enough experience with home design or are unsure what style to go for. This way, the renovation process will feel like a breeze and won't even be that difficult!
Some other important factors to consider when hiring professionals include: reputation, education level, years of experience on the job market, type of project, and reviews.
Make Sure Your Property Is Insured
The fourth step on the list is to make sure your property is insured. This means that if anything goes wrong during the renovation process, you will be compensated and have backup funds for any home renovations that are needed in the future.
This way, you can rest assured that you won't be left with a colossal debt even if something goes wrong.
This is especially important if you plan to undertake a DIY project because the chances of something going wrong will be higher, and it would be difficult for someone trying to do everything themselves!
With your property insured, you can go into the project with the peace of mind that you will be compensated for any damages. Moreover, it will allow you to do the work without any worries and focus on quality rather than worrying about potential damages.
Ensure Good Communication All-Around
The fifth step on the list is to ensure good communication all around. This means that you should be communicating with your contractor throughout the whole project and have a clear understanding of what they will do, as well as what needs to happen next.
You must also make your expectations clear when it comes to when the project will be completed, what materials they should use, and how much you are willing to spend. This way, there won't be any misunderstandings or confusion during the process, which can often cause many headaches in the long run!
Lastly, it would also be ideal for you to take the opportunity to be transparent with your neighbours about all the work that will be going on at your property. After all, the last thing you want is for people to be wondering what's going on and bothering you when they could have been informed from the beginning! Worse, someone could even file a complaint against you for making too much noise!
In the end, it's important to remember that there is no perfect renovation. No matter how well planned your project may seem now, something unexpected can always happen and throw a wrench in the mix. The critical thing here is to plan ahead as best as possible so that when an issue does come up, you will be able to move on and continue with the renovation process.
Meanwhile, here are some tips on What You Should Do With Renovation Waste.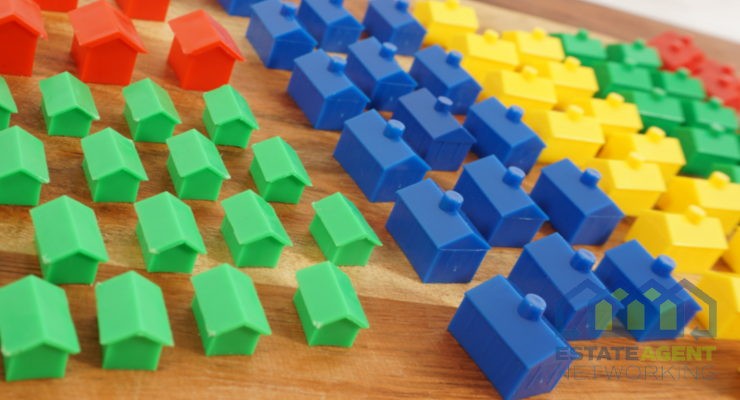 Some people may view being a landlord as an easy way to make money, but there's much more to it if you want to truly excel in this role. The best landlords always go above and beyond to provide comfortable homes for their tenants and make them feel as welcomed as possible. Indeed, to be…
Read More

→