What is the modern method of property auction?
When you're thinking about selling your house or flat, you may want to consider alternatives to the traditional route of selling through an estate agent. If so, the modern method of auction could be something that works well for you – even though it will still involve some work with estate agents who will collect bids ahead of a sale.
There are several important factors to consider about modern property auctions, and depending on your needs auctioning might not always be the best choice.
How do modern property auctions work?
Most of us are probably familiar with the traditional "going, going, gone" auction of putting something under the hammer and selling to the highest bidder. Modern property auctions work in a slightly different way because as a seller you will team up with an estate agent who will market your house or flat and collect bids that they are able to receive online.
Unlike a more-traditional auction that takes place on a date certain, a modern auction will typically have a time period of 30 days or more for receiving bids. This extra time gives the estate agent a chance to promote your house or flat to generate additional bids. And like any auction, people can counterbid with higher offers, increasing the overall sale price.
If your house or flat sells through a modern auction, the successful buyer will not immediately sign a contract to buy but will instead agree to pay a deposit of at least five percent of the final sale price that is non-refundable. This gives the buyer a financial commitment to buy but not a legally binding commitment – that occurs 28 days following completion of the auction. You might think this creates uncertainty, but it's said that about 99% of auctions successfully proceed from the payment of the non-refundable deposit to final exchange of contracts.
What are the pros and cons of a modern property auction?
As with any approach to selling your home, there are positives and negatives that will influence your decision based on your personal needs such as wanting a speedy sale.
In the pro column, you'll get certainty on the day that your property will sell on the final day for submitting bids. This can be ideal if you need to sell your house in a rush.
The additional time for people to place bids compared to a one-day traditional auction also gives your estate agent more time to promote the property to attract more interest, increasing the potential of receiving more bids that can increase the final sale price.
But there are negatives associated with modern property auctions, including the fact that you might either not get a bid for your minimum sale price or you might only receive a bid for the minimum price that you've set. This can be problematic if you have set the minimum sale bid at a price lower than what you're actually willing to accept, because you set it low with the hope of getting higher bids. If so, you are gambling with the final sale price by pursuing an auction.
Another drawback is that you'll have to pay the estate agent who handled the auction their fees, which can chip away at the total money that you receive from a sale. If raising funds is your primary goal with selling, an auction might not be the best approach.
Is an auction the right choice for selling my house?
As described above, there are various pros and cons involved with auctioning your house or flat. If selling quickly is your most pressing need then an auction is perhaps your best choice, because the auction day gives you a specific date for selling.
However, auctioning also means that you will have to set a minimum price for your property to sell. This is a difficult decision, because if nobody bids the minimum price, your house won't be sold and you'll be back to square one. And if you are expecting to get higher bids than the minimum, there's no promise that you actually will. This means you might have to accept taking the minimum bid price even if you set it lower than what you actually want.
Pursuing a modern auction also means you'll still have to engage with an estate agent for listing the property, which means having to pay them fees as part of the sale. If you're looking to maximise the financial return on a sale, this might not be the right step for you.
There are alternatives to auctioning, for example selling traditionally through an estate agent with a conventional property listing. However, this also has negatives and positives. You'll have to pay the estate agent fees, and it could be on the market for several weeks or months. And even if you get an offer, the buyer might try to haggle for a lower price than you want.
Another option is to work with a company that specialises in buying houses and flats, for example the long-running LDN Properties. For almost 20 years they've bought residential properties across London with a process that cuts out any middlemen – instead you'll work directly with the company to sell your home for a fair and competitive offer that won't have any fees attached and indeed within a specific timescale.
Of course, the ideal solution for selling your home will depend on your personal needs including time, cost, and other factors. But you can be assured that even if auctioning is not the right choice for you, there are several other ways you can still sell your house or flat.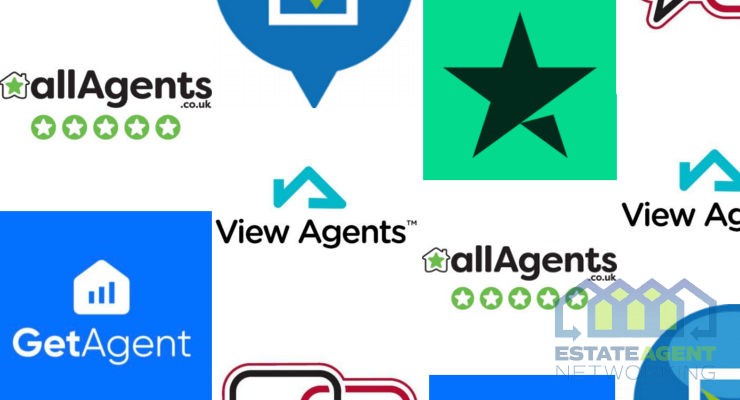 Other than word of mouth, what ways are there for consumers to read up on reviews about their local estate agents? When we are choosing which of the main high street estate agents we are going to use for selling our property, past experiences from their clients can help us to decide which one deserves…
Read More

→