What Marketing should Estate Agents be doing?
It is very likely that the target audience you are looking to attract are the kind that are in to sharing, reading, watching, listening and engaging so it is important that you enable your business message and portfolio to communicate across these communication channels. We also know that people act well to information, recommendations and referrals that come from their friends and families and other people / brands they trust. People generally seek the opinions of others before making their own decisions, this is why review websites are so popular!
By taking in these key elements, it is important that the message you put out across digital marketing both communicates across the channels your target audience uses and looks to gain their trust and respect in order for them to choose you (especially important when they are making large cash spending decisions, ie property).
Make sure you use the marketing channels that your target audience prefers.
See what media/marketing is trending locally and look to choose it to improve your brand awareness, this could be basic forms such as a new local magazine that has launched and has attracted a large readership.
We will obviously need to use the main trusted marketing options such as high street shop windows, Rightmove & Zoopla, local newspaper, local radio, website and for sale boards, etc but is your agency involved in:
Social Media.
Videos.
SEO.
Social Media is a truely amazing marketing channel for any business that is free and easy to use and most importantly, probably contains the same or even more of the target audience you are looking to attract compared to any other form of the main trusted marketing avenues mentioned above. The likes of Twitter, LinkedIn, Facebook allow you to deliver bespoke content to attract the customers to your brand / property portfolio and also build your credibility locally to further the trust and respect the community has for you. I am sure we have to accept that as estate agents, we have to work harder at building trust and respect in the service we provide the community over many other industry sectors, so we really should be looking at all available channels in order to facilitate this process.
Social Media allows you to deliver content to a live audience at any time to suit you and to hit the greater readership time slots. It compliments all forms of other marketing to include websites, radio adverts, newspaper adverts, leaflets and more giving you a central point of contact for people to engage with – I would say nearly as important as advertising your website and email address.
Bring your agency closer to your local community by writing unqiue content, ie blogs, for your social media following to read and learn from, look at investing in videos to engage them further and meet you face to face online. Spend time on social media to understand how the industry is already communicating to consumers and importantly, study the audience you are looking to attract, taking note at what they talk about and how they communicate.
Create a profile on each of the major social media channels.
Create unique content that has value to your local community, ie blogs, photos and videos.
Spend time to look at work your competitors are doing online.
Study how your target audience uses social media and look to channel what you share in a way to appeal to them, ie what platform they prefer, time of day they are most active and style of content they are most responsive to.
Many estate agents that I get to see seem to neglect branding and certainly consistancy of using the same style/font/colours/name/logo across all forms of marketing they engage with. There is a very big difference, a big visual one, from those who have professional branding to those who've spent little to nothing on their indentity. I am sure that many website designers and agencies would agree that lots of estate agents still have very old fashioned websites and branding which have gone past looking traditional, more like 'cheap'. Define the quality of the service you offer your community and look at re-branding or refreshing the current branding you have, it needn't cost the earth to do so. Think mobile too and make sure your website is responsive and viewable across mobile devices.
The good thing is that if you work on social media and videos, you are in turn working on your SEO and Google will love this increased activity and will rank you naturally higher, especially for localised searches.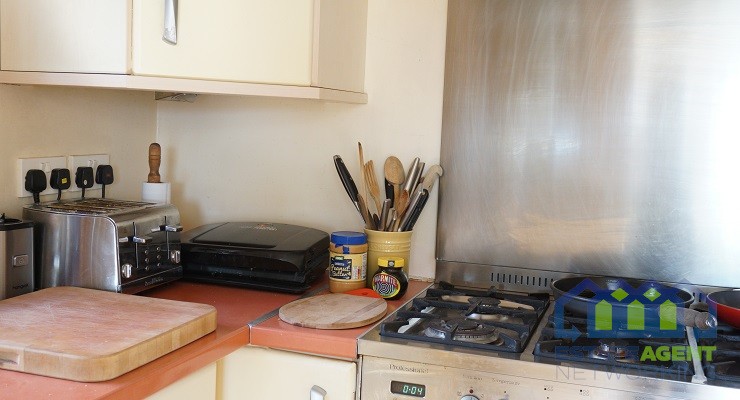 Houses with safety hazards are not desirable, since they endanger the lives of their occupants. The value of your home diminishes if you're your house and property are damaged, including gas appliances. Therefore, all owners, landlords, and tenants have a responsibility to have the appliances they own tested for functionality. Check all of your household…
Read More

→