Your Guide to Finding a Great Construction Company
If you've had experience working with contractors, you know that not all construction companies are the same. Some might be communicative, fast, and upfront with prices. However, some are unlucky enough to deal with sneaky contractors that just want to overcharge clients and leave them with bad work.
If you're planning to build a house and you're worried about hiring the right company, read our step-by-step guide to find the best construction company contractor below!
Finding Your Contractor
Just like hiring any service, you have to do some research to find the best companies in your area. Don't choose the first one listed in the yellow pages just because it's convenient!
Here are some tips for your search:
1. When shopping around for a contractor, check to make sure that they are licensed. Without a construction or operation license, you certainly don't want to trust them with your house.
2. Ask a contractor any questions you have, either over the phone or in person. Inquire about previous projects they have done similar to yours. Look up their website, read reviews, ask about their experience in a specific area of construction if need be. This will give you a better idea of their credibility and personality.
3. Be sure that they are insured and bonded. If an accident were to occur on your property without them being insured, then a contractor or worker could sue you if they so choose. Hopefully, that would not happen, but not everyone will be gracious in that respect. However, if your contractor is insured, and they are injured while working on your property, then their insurance will cover it.
4. You and your contractor should sign a written contract that discloses all the information regarding your project. These may include, payment plans, deadline dates, proof of liability insurance, materials that will be used, etc.
Crafting a Budget
A good contractor will advise you to set a budget and stick to it. A great contractor will help you cut back on your budget. They will suggest where you could be more conservative on your project and where you could have more spending liberties.
Always set a budget. No matter how big, small, extravagant, or mediocre the project is — from building a new house to remodeling the kitchen — set a budget. This will help you maintain the project and will ensure that it is completed on, or as close as possible, to the deadline.
Expecting Communication
Communicate with the contractor before and during the project. Don't be afraid to ask questions — you and your contractor need to be on the same page during the entirety of your project. From start to finish, tell your contractor what your vision is so that there is no misunderstanding about what is being done.
If you sense early on that they are not explaining or listening well, it might be a good idea to look at another company.
Good communication can save you a lot of time and money, so check on the progress being made on your house, tell your contractor if something isn't correct, and clarify any confusion.
Remember: your company doesn't know some details unless you tell them.
Setting Deadlines
No matter, how long a project is said to take, be sure that you and your construction company have an agreement on an expected deadline. You need to know when construction or remodeling will be finished so that you can plan accordingly and stick to your budget.
Now, sometimes the unexpected happens and there's no one to blame. Storms or other uncontrollable issues might pop up here and there which may slow construction down. However, know that a contractor who keeps extending the deadline for other purposes is most likely doing it for the money.
Conclusion
Trusting someone with your home is not easy, and trying to find someone trustworthy and hard-working is often no picnic, but hopefully, these tips will help make the process run more smoothly.
Hiring a great contractor and construction company can be stressful but with the right one, your home is sure to be well-cared for and you'll be pleased with the results!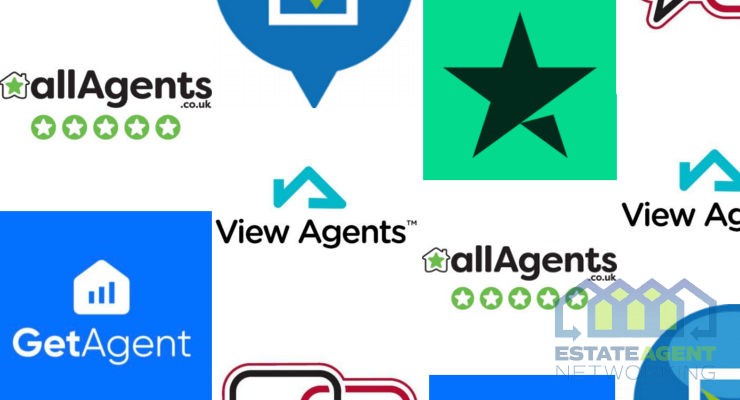 Other than word of mouth, what ways are there for consumers to read up on reviews about their local estate agents? When we are choosing which of the main high street estate agents we are going to use for selling our property, past experiences from their clients can help us to decide which one deserves…
Read More

→