3 Simple Tips For Sprucing Up Your Home For Sale
'First impressions last' is an adage that applies as much to selling your property as anything else, so if you want to capitalise on the primacy effect to fast forward your home sale in a competitive marketplace, it's definitely something to consider.
But short of a complete overhaul, are there any reasonably fast and effective fixes that inject your home with the type of initial impact that makes potential buyers say 'wow' while watching your estate agency video or viewing in person?
Of course there are – and we've locked ourselves away in our research lab to find out about them so you don't have to!
Let's look at three simple tips for sprucing up your home for sale.
1. Front garden
Approach an unkempt front garden and what do you think?
Chances are that most people immediately form unfavourable impressions about the exterior and interior of the home and perhaps even negative inferences about the personality of the owner and their hygiene!
No home seller needs that and even if your front garden is a postage stamp it can still be a beautifully groomed one – specialists like the London Front Garden Company can have it looking luscious in no time at all. This way, first time visitors will be thinking 'yeah' instead of 'meh' when they walk to your entrance. Speaking of which…
2. Front door
Your front door can have a subtle yet powerful effect on the first impression projected by your home.
The style is significant – it should complement the age and architecture of the property, although there's something intrinsically attractive about a classic four panel solid wood Victorian door with the letterbox placed sensibly at waist height.
However, colour is important too – red represents passion and a hint of danger, blue can be calming and yellow positive and creative. Choose which shade you think best represents the emotional reaction you would like to trigger with this cool colour finder tool from Pantone. Your front door is literally welcoming viewers into what could be their next home, so make sure that it's saying 'hello' in exactly the right way.
3. Exterior rendering
Unsightly cracks, scratches and blotches on the façade of your home can be seriously off-putting to potential customers.
Even if they don't equate to structural problems, they spoil the overall impression and make buyers think they'll have the job of fixing them – all of which devalues your property.
However, exterior rendering with products from pros like Direct Building Products can brilliantly beautify your home, they're easy to mix and apply and cheaper than a full refurbishment project.
When the face of your house looks fresh and attractive, it makes everyone smile – so what's not to love?
Try these three simple tips and your home should shift faster than you think – you can thank us later!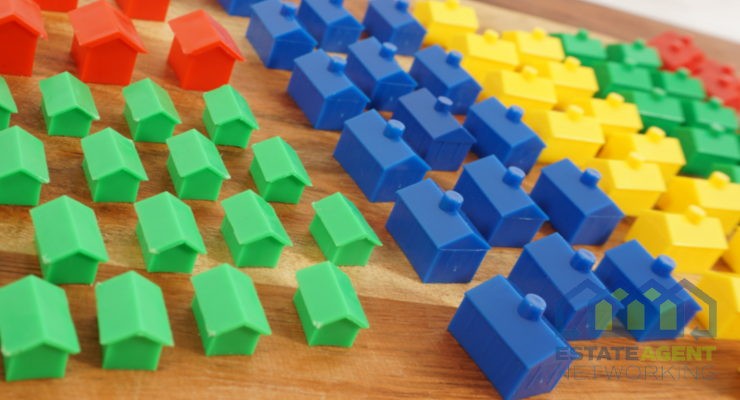 Some people may view being a landlord as an easy way to make money, but there's much more to it if you want to truly excel in this role. The best landlords always go above and beyond to provide comfortable homes for their tenants and make them feel as welcomed as possible. Indeed, to be…
Read More

→