12 Things You Need to Know Before Moving to the USA
People are always on the move, looking for new opportunities and a better living climate. But moving to a new city can be challenging, especially if you don't know what you're getting yourself into. What's the weather like? Is the landscape captivating? Does it inspire a pleasant lifestyle? 
Certain factors should be studied in advance, and so we bring you a list of the top 10 things you need to know before moving to one of the most coveted countries to relocate to – the United States. They will help you save both time and money.
#1. Moving to the USA Without a Job Is Difficult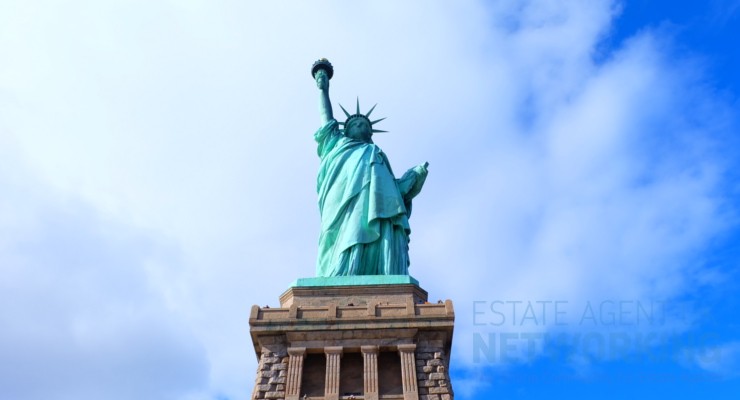 In order to move to the USA, you will require a visa. A permanent visa is granted depending on family, studies, employment, or investments. If you currently don't have any job, you'll have to accompany a person who is.
For those moving to the USA with a company, the company must sponsor their application.
Job seekers should be careful of scams. Usually, jobs that require some form of advance payments aren't real jobs! Also, multi-level marketing (MLMs) that thrive on recruiting new members instead of retail sales are basically pyramid schemes and not legal.
If you find a job posting asking for payment for administration fees, training materials, coaching, visas, or anything in advance, chances are it's a fraud. The Federal Trade Commission (FTC) has detailed information on work at home schemes and job scams in the US.
#2. Green Card Is Not Mandatory
If you're originally from the UK but planning on moving to the USA and working, you will require an employment-based visa, a job permit OR a Green Card. Employer-related visas let you work for specific employers only. On the other hand, a Green Card gives you permanent residency.
For those wanting to proceed with a Green Card, they must consult a US citizen to sponsor their application. Depending on the nature of immigration, the process could take months to complete, if not years.
If an employer applies on your behalf, they must push your case. They need to prove that you have the skillset needed in the states (e.g., technical, scientific, or medical). There's also a quota of Green Cards issued each year and the competition is fierce.
#3. Lots of Paperwork
Yes, you will, for sure, need a ton of paperwork. 
First and foremost, consult your immigration lawyer and/or employer. Chances are you will be required to bring these items from the UK to the states. 
Passport (minimum 6-month validity) and ID card (if relevant)

Signed job contract and Résumé

Visa documents

Marriage or divorce certificate, along with the dependent's documentation (e.g., children's birth certificate) if relevant

Medical insurance policies

Academic certificates

Driving license (an international license will come in handy)

Investment documents and bank statements

Vaccination records

Medical history and certificates

Religious certificates (baptism records if relevant)
Note: If you wish to work temporarily in the USA, you will require a nonimmigrant work visa. For a more permanent sort of arrangement, you'd need an immigrant visa. Unfortunately, UK citizens aren't eligible for Diversity Visas (DVs), unless he or she is from Northern Ireland. 
#4. Less Holiday, More Work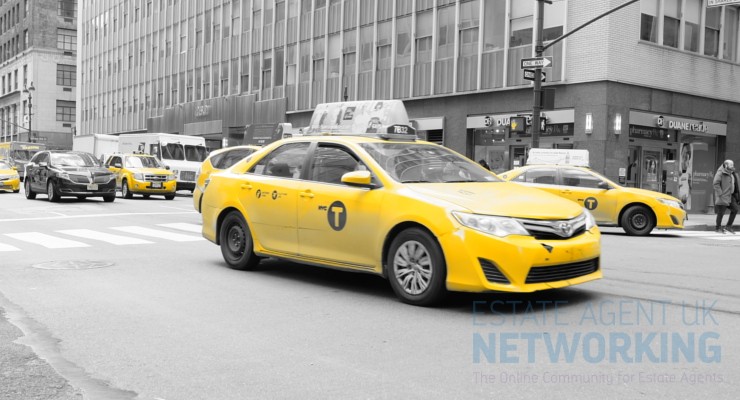 US companies offer fewer vacation days. About 76% of private industry employees (who make up 84.7% of all workers) receive paid vacation days, according to the Bureau of Labor Statistics. After 12 months of employment, these workers are given 10 days of paid vacation, on average. 
In terms of public holidays, the employer can decide if a federal holiday, such as Veterans Day, Presidents' Day, or Martin Luther King Jr. Day means an off day.
While Thanksgiving, Christmas, New Year's Day, etc. are public holidays, other holidays like Yom Kippur, Good Friday, and Eid al-Fitr are decided upon a case-by-case basis.
Ultimately, it's essentially down to your preferred state and/or employer. Make sure to check prior to moving over in case you're uncertain.
#5. Fruits and Vegetables Cost More Than Meat 
Expatriates are usually astounded by this, but in the USA, living a healthy lifestyle can be costly, especially if you're considering a vegetarian diet. Meat in the USA is highly subsidized by the government. Packing and shipping expenses are lower, too. 
Not much can be done about this. However, it's better to be informed in advance instead of getting a slap in the face the first time you go grocery shopping.
#6. No Need to Bring Cash, Like Ever
No. You still have to pay for things. It's just that you have the option to swipe your credit or debit card everywhere, from an Uber to a food truck— even vendors selling bottle cap belts have mobile card readers.
#7. Americans Communicate Diversely
Americans are usually bold so try not to be offended if they seem overly friendly or a little too excited about your lifestyle. It's simply basic curiosity!
Don't be hesitant to ask them questions. Most of them are driven and quite organized, so it's only obvious that they'll ask you about your goals, too.
Sarcasm and dry humor don't always work in the USA. You could be misunderstood easily. But don't worry; it will take some time for you to adjust with your neighbor's comedic styles, and once you do, you'll see how fun-loving can Americans actually be.
#8. Christianity Is Extremely Important
The USA is known to be a predominantly Christian country. The religious visibility in daily life varies among regions and is more notable in specific areas.
States like Alabama, Louisiana, Texas, and Utah are famous for their religious beliefs. Your experience may vary based on where you're staying.
If you settle in a more religious state, you may find that faiths have a great influence on their local laws, as well as cultural beliefs toward activities like drinking or particular lifestyle choices. So, if you wish to fit in, be aware of this.
#9. Unusual Laws
America has laws that differ from the UK. For instance, the drinking age in the USA is 21, not 18. However, we're all quite familiar with these common rules. Here are some weird but interesting laws that will shock you:
California

– "If a frog dies during a frog jumping contest, it cannot be eaten and has to be "destroyed" quickly."

Mississippi

– "You cannot swear in public. If you do so, you might land in jail for up to 30 days."

Nevada

– "If a person uses an X-ray machine to detect someone's shoe size, he or she will be found guilty of a misdemeanor."
#10. Chocolate Troubles
Yeah, we have some bad news for chocolate lovers. It's not necessarily a deal-breaker, but chocolate in the USA is totally different than it is in the UK, and not in a promising way.
According to measurement laws presented by the BBC, milk chocolate in the USA only needs to contain 10% cocoa, whereas it's a minimum of 30%  in the EU. Ultimately, the reason British chocolate tastes better than US chocolate is that it boasts higher fat content.
#11. Avoid Trains
They may appear cool, but trains usually take you the long way round and cost more than air tickets. Oftentimes, there are delays. So, if you're in a rush, this might not be a good transportation option.
#12. Don't Forget to Tip
Cabs, bars, restaurants, nail salons, hairdressers— tipping between 10- 25% is customary and it may add up. You're also given the option to the tip where a service is provided.
Wrapping Up
Moving to the USA is exciting. There's a lot going on over there, regardless of which state you'll be living in. However, be prepared as advised throughout the entire post. It's immensely unique and baffling, notwithstanding what you have seen in movies.
Certain factors should be studied in advance such as the forecast of the city you will be moving to which can be done by searching something like this, Los Angeles real estate market forecast. And so we bring you a list of the top 10 things you need to know before moving to one of the most coveted countries to relocate to – the United States. They will help you save both time and money.
Daily bite-sized proptech and property news in partnership with Proptech-X. Estate Agent Networking partners with Property Tech Show The ultimate property tech show is coming to London in February 2023 and Estate Agent Networking have been chosen as a media partner. The importance and the increase in interest of the subject #PropTech remains strong in 2022 and…
Read More

→