3 Tips For Starting Your Own Estate Agency
Running your own estate agency is a significant challenge that requires professional knowledge, life experience and sheer determination. But for those who are successful, it can be hugely rewarding.
Yet with so much information out there, it's hard to pick out the amateurs from the experts when deciding what's right for you.
Whether you're relatively new to the industry, or an experienced professional looking to make it on your own, these three tips will advise you on how to promote your business, find new clients and advance your ambitions.
1. Do your research
Nothing can be worse for a business than rushing to open their doors for the first time and attempting to establish without having thoroughly researched every aspect. As the saying goes – fail to prepare, prepare to fail.
There are hundreds of important elements to consider when starting any business, but especially when it comes to property – for instance, how well do you yourself know the local area? It's essential to know the ins and outs of the region, as this is information that clients will frequently ask about.
Additionally, people are more likely to be drawn to your agency if they feel you have a strong local connection. So it's not necessarily the best idea to up sticks and leave to start your business elsewhere.
2. Get Networking
No matter what business you're in, you should never miss out on a networking opportunity.
And as many traditional events have gone online, it has never been easier to meet other like-minded individuals who can provide invaluable business advice.
Business networking hubs like Arise Innovation can provide support for just about any type of business, putting you in touch with like-minded pros who are experienced in a range of industries and can offer various insights on running businesses of all kinds.
Networking hubs and events such as these will not only introduce you to other experienced professionals but can even introduce you to potential future clients. Remember to make a good impression!
3. Online presence
Your website is an essential tool for reaching potential clients, and it should be accessible, well-designed, with clearly established points of contact, whilst listings should be thorough and easy to understand.
This may seem relatively obvious, but it is not the sole component of a strong online presence. Whilst many estate agencies shy away from using social media, it can be an extremely useful tool for connecting with clients and distinguishing yourself from competitors.
Aside from your website, the most likely place a client will search for you online is social media. A well-maintained presence on social media platforms that communicates a clear brand identity suggests professionalism, and can be personalised to give you an edge on local rivals.
This list is by no means expansive but gives you just three things to consider when starting your own estate agency. Best of luck!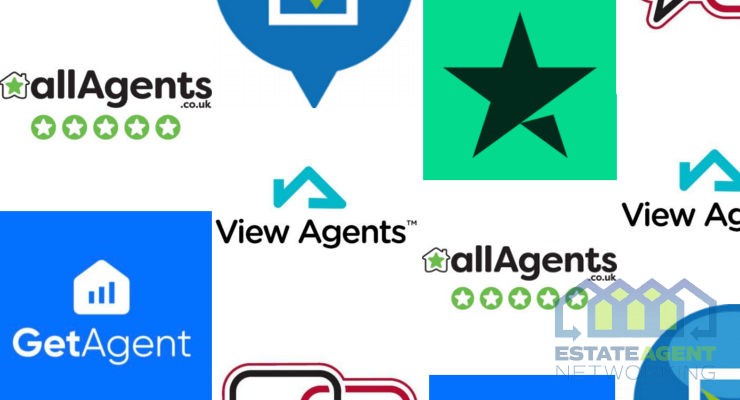 Other than word of mouth, what ways are there for consumers to read up on reviews about their local estate agents? When we are choosing which of the main high street estate agents we are going to use for selling our property, past experiences from their clients can help us to decide which one deserves…
Read More

→