3 Ways Estate Agents Have Persevered During The Pandemic
Not many sectors have been fortunate enough to come out of the pandemic unscathed.
Estate agents haven't had an easy time, but it could be argued that in some respects, they have persevered in at least some capacity. Potential homebuyers have been met with advice on how to move safely during this time, so some traction can still be made here, at least.
There will always be a need for estate agents, so their essential nature alone is enough to put them in a stronger position than many others. But what have been the driving influences behind their survivability in this turbulent time?
Keep reading after the jump to briefly explore the ways some estate agents have remained afloat during the pandemic.
Government Exemptions
While other sectors faced closures, estate agents were often treated favourably by the leaders in charge.
For example, in May 2020, the BBC reported that estate agents could open amidst all the lockdown restrictions, alongside removal firms and conveyancers. Though some 450,000 buyers and renters had plans on hold during this time, and business would obviously not be as fruitful as it would be under normal circumstances, some wiggle room was at least afforded to estate agents.
Ultimately, this kind of initiative would undoubtedly make all the difference.
Even slow business is better than what a lot of people are experiencing right now. For example, the hospitality and tourism sectors have been all but decimated, but estate agents have been able to limp forward at the very least. There is a recognised importance in real estate, an essential service that these days is improving people's mental health, and frankly, providing them with a much-needed escape from all the gloom in certain cases.
Strong Online Services
It's not uncommon to hear about businesses moving online to accommodate the changing tides of social distancing and pandemic procedures.
For example, one estate agent in Cumbernauld, Scotland, has orchestrated the perfect digital platform. You can discover online valuations that are instant and free at Yendor Homes, alongside avoiding hidden marketing fees, extras, and commissions costs. State-of-the-art customer support also features via a receptive live chat service, and you can find your perfect place in no time through their intricate search tools. Ultimately, this is a great place to begin your search if you're looking for Cumbernauld property.
The internet makes the customer and client experiences so much easier, and the pandemic is proving that in spades lately. Strong online services in real estate breakdown much of the fear and stigmas that come with moving to a new house, and help people make concrete plans while protecting their best interests. Ultimately, this kind of spirit is something a lot of people will need during all the uncertainty of a pandemic.
Increased Demand For Homes
As people have been confined to their homes, the domestic space has never been so crucial to people's wellbeing.
If people are confined to the same surroundings day after day, it would only be natural to desire a change. Additionally, more people are seeking out new homes with gardens, a direct cause of a pandemic that is isolating millions of people in tiny flats and homes without greenery. Fresh air, foliage, or even just refreshing one's stagnant life in some capacity; these are all becoming common reasons to move.
Pandemic-driven stamp duty cuts also came into being recently, incentivising people further to take the plunge in securing a new home. Tax breaks are always a welcome sight and forever fuel greater confidence in any market, so the fact that properties are becoming inundated with that effect means estate agents will deal with more people. In the end, any sector that has a real demand behind it will always have a future, and only their strategies will determine how bright it can be.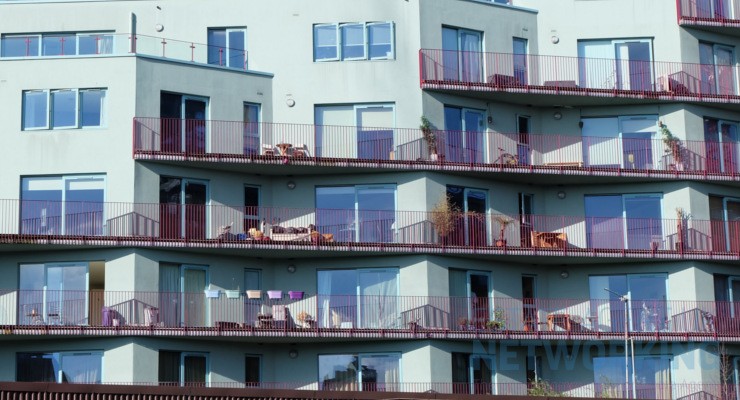 Buying a house or a flat is a huge deal and there are a lot of things to consider. Especially if it is the first time in your life that you're thinking about becoming a property owner. There are benefits if you rent a home, but there are also benefits if you buy a home.…
Read More

→