44% of people are dipping into rental and property deposits to survive lockdown life
The latest research by rental deposit replacement scheme, Ome, has found that so far, the majority of people (56%) are yet to dip into their savings for rental or purchase deposits, but many of those that have been are struggling within the rental sector.
The survey asked those planning to buy or rent a property if they were having to use their savings that were intended for a rental or purchase deposit in order to get by financially in the current climate.
So far, 56% of people stated that they were yet to do so and that their savings pot remained intact at least for the time being.
However, the current pandemic and resulting lockdown have caused financial problems for 44% of people, forcing them to use money otherwise allocated for a rental or property deposit.
Those looking to accumulate a rental deposit were predictably worse off in this respect, with 31% of those asked dipping into money saved to secure a rental property – the average cost of which currently sits as high as 1,065.
While the cost of borrowing currently remains favourable for UK homebuyers, the initial high cost of securing a mortgage at 10% of the average UK house price is currently over £23,033.
Ome's research found that 16% of those attempting to overcome this financial obstacle of homeownership were now relying on their hard saved deposit during the current lockdown.
With only a glimpse of an end to the lockdown announced so far, it's likely that many more may have to start relying on these savings for day to day living rather than renting or buying.
Co-founder of Ome, Matthew Hooker, commented: 
"It's reassuring to see that the majority of people are yet to dip into their hard-earned savings pot in order to get by in the current crisis. However, for a vast number of people, the financial trouble caused by the current pandemic has seen them already relying on these savings.
Most of these are existing or potential tenants looking to accumulate a rental deposit and this comes as no surprise, as renting is becoming more of a lifestyle choice yet can often be as financially stretching as homeownership.
The consequence of this is that many will now have to defer their move until such time they've accumulated the savings lost to lockdown survival and as a result, both the rental and sales markets will take longer to return to full strength.
The other worrying factor is that a rental deposit, while sizeable, is lower than that of a property purchase and for those struggling, it may only tide them over for a month, maybe two at best. This suggests that come next month when the bills are due, many more existing and prospective tenants could hit real financial hardship with little or no savings left to rely on."
Are you having to dip into savings that you had otherwise allocated for a future rental or property purchase deposit in order to get by during lockdown?

Answer

Number of respondents

Percentage of respondents

No, I'm saving as usual.

303

56%

Yes, my purchase deposit savings.

70

13%

Yes, my rental deposit savings.

170

31%

Total

543

100%

Survey collected by PropergandaPR via social media (208) and email (335) between 28/04/2020 – 01/05/2020.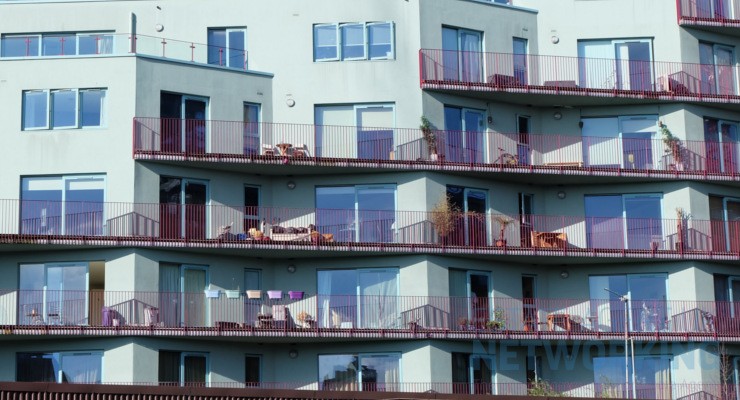 Buying a house or a flat is a huge deal and there are a lot of things to consider. Especially if it is the first time in your life that you're thinking about becoming a property owner. There are benefits if you rent a home, but there are also benefits if you buy a home.…
Read More

→