A Guide To Getting More Out Of Your Home's Outside Spaces
Use this guide to fall back in love with your garden
Your property doesn't begin and end with what's inside the four walls. And it's an issue that has become increasingly clear over the past two years. As such, learning to do more with outside areas should be a priority for all homeowners throughout the rest of the pandemic and beyond.
The best way to ensure that your outside spaces will deliver the best results is to ask yourself some key questions. Use the following ideas for guidance and you won't go far wrong.
Does it feel safe and secure?
It's impossible to truly enjoy your property if it leaves you feeling vulnerable. When left untreated, the outside spaces can be the most attractive feature for potential intruders. With this in mind, upgrading the external security should be the top item on your agenda. New fencing, CCTV cameras, and motion-detecting lights are some of the most effective solutions to consider.
Of course, improved security for doors and windows will aid the cause too. Aside from actively improving the home, it's a simple move that delivers peace of mind.
Is it eco-friendly?
Adopting green living habits is an increasingly common goal for homeowners in the modern age. Heat loss is the biggest source of wasted energy (and money). Therefore, double glazing and improved roof insulation enable the outside parts of the building to work harder. The garden itself can become eco-friendly by having a vegetable patch, using solar-powered garden lights, and more.
Simply spending more time in the garden will naturally reduce your overall carbon footprint. Make time spent in this part of the home more enjoyable, and it'll naturally come.
Does it encourage fun?
The garden brings a whole new dimension to the property, but many homeowners fail to make the most of it. Building a garden that is personalised to your needs rather than what you think is the latest trend will make a huge difference. If you love sport, an at home basketball court is particularly ideal. It's great for family fun, reducing stress, and keeping fit. Crucially, it truly brings a sense of belonging.
On a side note, these luxuries are what will make your garden the perfect hosting space. And the envy of your neighbours.
Will projects add financial value?
Even if you are not planning to sell the property, finding projects that increase the home's value is a wise move. Garage door replacements, vinyl siding upgrades, and new driveways are some of the more popular choices. However, there are many other external projects that will add value to the property as well as your daily life. The knowledge that you've made a smart monetary decision will give you confidence too.
Money isn't the most important thing in this world but your home is the biggest financial asset you possess. So, you should not overlook its role.
Does it make me happy?
Last but not least, you must ask whether the home's exterior makes you happy. These elements set the tone for your relationship with the home whenever you return from work or a day out. If you feel positive reactions, you should take that as a sign.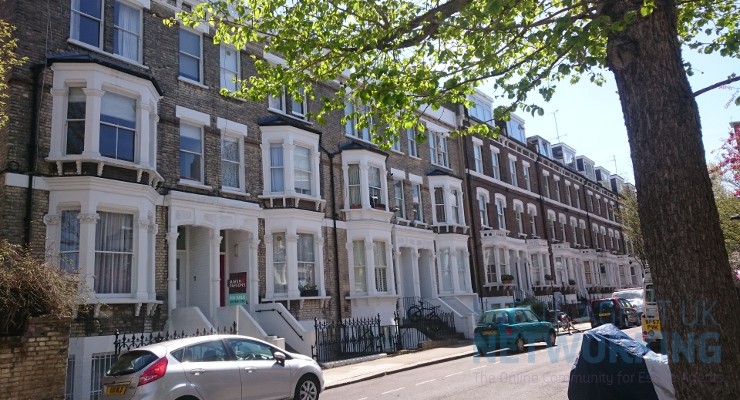 In the residential lettings market, rents are rising, and competition is fierce. But what can affect the profitability of your BTL investment? We aim to find out here. As Stephen Clark, from Finbri bridging finance, says, "Demand for rental properties remains strong across the UK, but the market demand is not being met by the…
Read More

→