10 Great Tips To Get Your Front Yard Curb Appeal Ready!
There are many ways to improve the look of your front yard, regardless of whether you have a lot of space or just a small patch of ground to work with.
Here Are 10 Tips To Get You Started:
1. Plant A Garden:
A beautiful garden can be a great way to add colour and life to your front yard. A few bright flowers can liven up any front yard space. Try planting a simple colour wheel using pink, orange, yellow, blue/green, purple/reds/pinks for maximum effect. Choose plants that will thrive in your climate and landscape, and be sure to plan accordingly for size and space.
2. Plant Some Trees:
A few trees can add great visual interest to any landscape design while also providing shade and privacy! Try choosing one type of tree for a uniform look, or mix it up with multiple types of trees for variety.
3. Add Pebbles Or Mulch:
Pebbles or mulch are a simple way to add colour and interest to bare ground while also providing some beneficial functions such as preventing weeds and keeping the soil cool/dry/aerated.
4. Plant Ground Cover:
A low green plant-like ivy or periwinkle makes great ground covering in areas where the grass isn't practical or desired. These plants thrive in the shade and love creeping up rocks. They also require minimal care compared to traditional lawns!
5. Add A Porch Or Deck:
A porch or deck with a White Hairpin legs hand railing is a great way to enjoy your front yard and make the most of your outdoor space. Choose a design that fits with the style of your home, and be sure to consider your needs (such as storage, seating, etc.).
6. Install Fence:
A fence can not only add privacy to your front yard, but it can also be a great way to define your space and add visual interest. Choose a style that complements your home and landscape, and be sure to install it properly for safety and security.
7. Install A Bird Feeder Or Water Station:
Bird feeders and water stations add beauty to your yard while also providing a service to local wildlife. Choose a feeder or station that is appropriate for the birds in your area, and make sure to keep it clean and full of food/water.
8. Add Outdoor Lighting:
Outdoor lighting can improve safety in your yard, but it can also add visual interest when incorporated with landscaping or other features! Choose lights that are appropriate for your space (such as solar-powered) and install them according to manufacturer directions.
9. Add A Seating Area:
A seating area is a great way to enjoy the beauty of your front yard. Think about where you'll place it, whether it will have shade, how many people it needs to accommodate, and what style would fit best with your landscape.
10. Add Stone Accents:
Stone is an excellent material for accenting walkways, steps, walls, etc., and it can be used in many different styles to achieve unique effects that still look cohesive with the overall design of your home!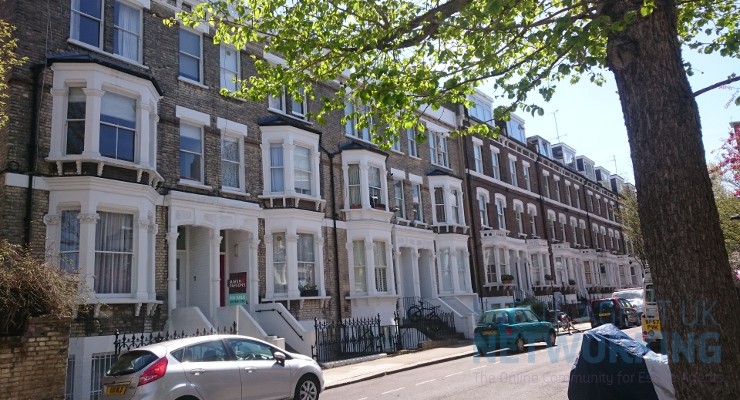 In the residential lettings market, rents are rising, and competition is fierce. But what can affect the profitability of your BTL investment? We aim to find out here. As Stephen Clark, from Finbri bridging finance, says, "Demand for rental properties remains strong across the UK, but the market demand is not being met by the…
Read More

→