BREAKING NEWS – 5 top stories 02/02/2021
GOVERNMENT DEBATE EXTENSION OF SDLT HOLIDAY
There was a general consensus by those giving evidence, at the live debate yesterday that constituents and MP's were generally in favour of an extension or tapering of stamp duty, though having watched the debate it again reminded me that the most informed individuals, people who are reading this were not airing their views
Diane Abbott was a scream 12-minutes going on about a cyber-attack and the need for those selling and buying in Hackney to get separate extension to others. We also learnt that one MP was about to be a proud parent.
We had one pundit saying the SDLT holiday was needed to help FTB's – (since 2017 up to 500k purchase by FTB carries no SDLT if it is primary residence) and a lot of grandstanding, zero original thought or argument. And some discussion about the cladding debate that had parliamentary time the same day.
We even heard about Holland Park and fact that one participant by moving last year had not taken advantage of the SDLT holiday scheme, with property at 1M plus I am not too sure anyone had too much sympathy. Though I was surprised to see the beaming face of MP Kevin Hollinrake as possibly his views might be construed a little partisan – considering his current position as Vendor of an agency group.
It is now a waiting game see what if anything the Chancellor decides to do.
PROPERTYMARK CONTINUES IN ITS QUEST TO STRENTHEN ITS POWERBASE
The new CEO of Propetymark Mr Balcon whose inexperience in the property industry has led to the previous CEO Mark Hayward staying on to help him 'learn the ropes,' has recently reinforced the message that NAVA, NAEA and ARLA will be absorbed in to the one brand Propertymark.
This over-arching strategy has been in play for a long time and predates the new CEO, many in the industry worry about the concentration of power in one organization and the loss of voices of very experienced individuals, some who have left Propertymark in recent times.
CLADDING SCANDAL TURNS UP THE VOLUME
Over coffee in Shoreditch a year ago, I was told of new build flats in the area that were not being sold due to 'cladding issues'. I discussed this issue with some other journalists, and it was thought to be a non-story. Now thank goodness the full extent of the problem which I have been writing about for months is getting national press and exposure and is on the government radar once more.
There are many layers to the problem, lack of experienced people who can assess buildings, different interpretations about what constitutes risk, with some buildings with no cladding but tiny wooden balconies seen as a risk, for example.
Also, who is culpable, the original builders? The homeowners, or in the case of leasehold properties the landlords? Should it be a NHBC matter if buildings fall into that remit, yes there is a government fund, but it has been calculated that it covers only 18% of 'properties likely to need some form of retrofitting'.
Also of course the lenders and insurers are in the mix, with people unable to re-mortgage and take advantage of better rates, and of course the biggest kicker is that you can not sell or buy a property that is not mortgageable – unless it is to a cash buyer. And even then, there are big questions regarding ongoing liability and of course safety.
Given the multi-million-pound profits that national home builders have made, and the fact that the SDLT holiday has meant that they have not on the whole been giving stamp duty incentives because there was no need, are they if they have defective buildings not the natural choice to pay for the mess?
SHORTGAGE OF NEW INSTRUCTIONS CONTINUES
A month in to the new year, and it is clear that the rate of new instructions is slowing, yet buyer's sentiment is strong, in what is increasingly a seller's market the big question is when or if will new inventory pour onto the market?
With a cocktail of problems, Covid-19 and Lockdown 3.0, the uncertainty of the 31st of March deadline for SDLT, WFH hampering conveyancing for those who do not run a digital style conveyancing practice etc.
What is clear is that 2021 is going to probably see restrictions of movement for the whole nation in one form or the other and with the Furlough scheme due to come to an end in April, that also may magnify the situation.
WILL LENDING GET CHEAPER FOR HOME BUYERS AND REMORTGAGE BUSINESS?
Barclays has just announced that it is lowering its lending rates to buyers and those looking to re-mortgage as long as the applicants have a sizeable deposit. In what some in the lending industry see as a shot across the bow, this incentive again shows that the pandemic is distorting the way lenders are seeking to gain a competitive edge. It will be interesting to see if other mortgage lenders follow suit.
If you have a view – please let us all know by emailing me at [email protected] – Andrew Stanton Executive Editor – moving property and proptech forward.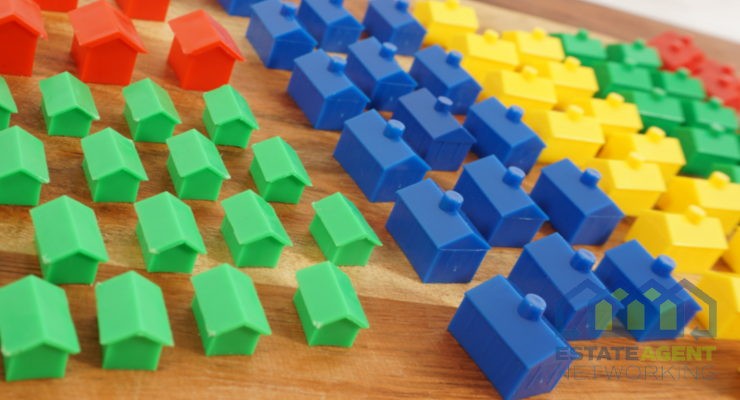 Some people may view being a landlord as an easy way to make money, but there's much more to it if you want to truly excel in this role. The best landlords always go above and beyond to provide comfortable homes for their tenants and make them feel as welcomed as possible. Indeed, to be…
Read More

→