BREAKING NEWS – 5 top stories 07/01/2021
WILL LOCKDOWN 3.0 EXTEND RISHI'S SDLT HOLIDAY?
Many predict that in the early March Budget or just before the Chancellor may extend the 31st of March dead stop deadline for SDLT. With 50,000 plus signatures still needed on the petition pushing for an extension, which would then trigger a debate in the house of commons, increasing pressure is being heaped on the government and housing secretary Jenrick, and housing minister champagne guzzler Mr Pincher.
UNISSU DIGITAL CONFERENCE LAUNCHES
Unissu the global Proptech platform founded by James Dearsley & Eddie Holmes is in the middle of its global RE:Connect a bold re-imagining of how to connect people, ideas and what is going on – when physical conferences are a no go.
Always ahead of the game James and Eddie realised that 'Trying to replicate a physical conference into a digital format also didn't work.'
Instead they changed the clanky virtual conference format that many have tried in an attempt to use, to mimic a live conference during Covid-19, and made a truly vibrant event where all the stakeholders create their own content and the whole global network of companies, speakers and those keen to understand what is happening are on the same level, in a democratised format.
With over 500 different sessions and dozens of global partners taking place this data rich, multi country and multi-language event is set to re-define how 'conferencing' is done.
LEASEHOLD REFORM FOR NEW HOUSING AND OTHERS
In excess of four million people trapped into expensive leasehold situations are under government reforms just announced going to be able to extend their leases to 990 years and remove the burden of ground rents.
This will free many living in new property with escalating back end costs that would have made re-sale problematic and ratchet up the living cost of staying in their home.
MAGIC SOLUTION TO NEEDING A LOCAL AUTHORITY SEARCH
A non-mainstream lender Foundation Home Loans has taken the enlightened view in these pandemic times, that in lieu of a local authority search, they will take instead an insurance to cover any problems that might arise.
If this new step became the norm, the 16 weeks process to get a local authority search in some areas would be a nightmare of the past. And with the present bottleneck of un-exchanged sales in the UK, this type of joined up logic would be a real boon.
GROWING PRESSURE FOR AGENTS NOT TO DO VIEWINGS
The industry may quietly grind to a crawl as many agents are refusing to do viewings of any kind, which in my opinion seems totally understandable given the virulence of the new strain of Covid-19, this momentum is gaining traction and it is likely new guidance may come forward.
If you have a view – please let us all know by emailing me at [email protected] – Andrew Stanton Executive Editor – moving property and proptech forward.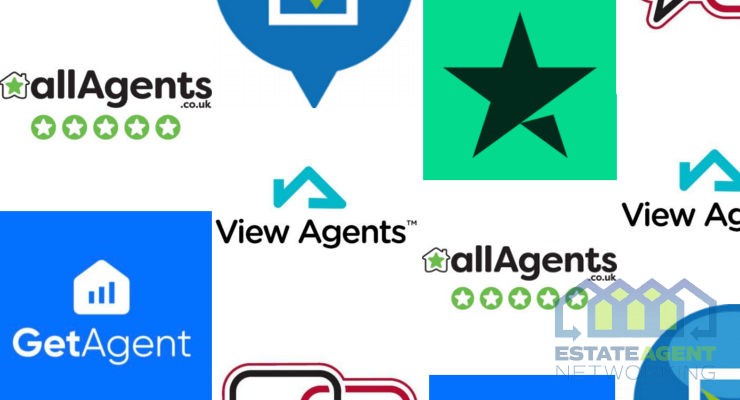 Other than word of mouth, what ways are there for consumers to read up on reviews about their local estate agents? When we are choosing which of the main high street estate agents we are going to use for selling our property, past experiences from their clients can help us to decide which one deserves…
Read More

→