DAY IN A LIFE … Carla Burnett, The Depositary
What does a day in the life mean?
Definition (expr.) a typical day; a normal day. Examples I wonder what a day in the life of a Rock star is like?
Today we have Shoreditch royalty, in this series of daily insights with: –
Carla Burnett, Mission Specialist at The Depositary … 'where they are passionate about creating a rental sector that works for agents, tenants and landlords alike. She is responsible for overseeing the onboarding of clients and the successful integration of the platform into agencies day to day operations.'
That all sound great but what we really want to know is what does being a Mission Specialist get up to, and what makes her tick on a normal day? Is it better than being a Rock Star?
A Day In The Life Of A Tech Start-up Mission Specialist
My days vary depending on client demand, scheduled meetings and our marketing needs but there's a certain structure, mainly how I set up my day, that I find works best for me.
7:45am – Wake Up Regardless of where I'm working, home or office, I get up at the same time. I like a slow start as I'm definitely not a morning person. I'll get a cup of tea, sit down and look through emails that came in overnight. Anyone who works in tech and carries out demos or testing will understand the daily task of deleting a mountain of automated emails. Then I'll flag those needing a response. I can't bear unread emails and it really helps keep my day focussed if that task is out of the way before I start work properly. Once I'm done with my tea and emails, and a quick look at social media, I'll get ready.
8:45am – Reply to Emails If any of those emails I flagged earlier need a fast response, i.e. a support query, questions from our dev team or change to a meeting, I'll deal with them before leaving. If it can wait, then I'll get to the office before dealing with it.
9:15am – Head out I'll get to the office for 9:50am, that includes stopping off at Costa for a coconut latte and Boots to grab a yoghurt for breakfast. I usually look at the day's industry news whilst on the train. I work out of the same office as the guys at Kristjan and An's other business, base property specialists, so there's usually some morning chit chat, then my yoghurt gets forgotten because Kristjan will text and ask if we want anything from Franco's (beloved local cafe) and I fail to resist the offer of a sausage sandwich.
10am – Make my List! I've already replied to anything urgent, so the next thing I do is make my to-do list. I cannot function without a to-do list. I am very aware of my own shortcomings and attention span sits pretty high. Anything not crossed out yesterday goes on today's list. Any emails I didn't answer already as they require a bit more effort are added. Follow ups for meetings and demos go on.
We use Capsule as our CRM and I get daily emails for any calls or tasks I've scheduled, so they get written down too. I do not trust myself to remember a single thing! I've been called 'militant' when it comes to getting things done and it is only because I take such pleasure and satisfaction from crossing things out in a different colour pen, I think. Oh, plus enjoying my work of course!
Once my list is done, I'll check my emails and take calls as and when they come in over the rest of the day. Our client support is very straightforward, and it is far more likely I'll get a call when a user is doing something for the first time since their training, rather than an issue. It is a very simple system to use! Or a client will want to have a chat about a suggestion they have, which we always welcome.
10.30am onwards – Demos and Set Up Calls, Marketing, Support, etc I love carrying out demos and setting up new clients. It is a joy to show people a product that has been built by other agents. The Depositary https://www.thedepositary.com/ isn't a large system to show or learn, but it is powerful, and it doesn't require our clients to change their established processes.
So the reactions are generally extremely positive from the get-go. I have to say though, on days when I have back-to-back video calls, I get very tired of my own voice!
If I haven't heard from a client in a while, I'll give them a call to check in. I log all calls and emails in our CRM so I can track contact frequency. I have a great relationship with our clients and often these calls end up being a friendly natter as they're getting on just fine with the system.
We work closely with our integration partner TDS so my day might include a marketing call or a monthly catch up with them. If their adjudication team has issues with the files sent over as part of a dispute, I'll help resolve that.
I'll dip in and out of social media accounts throughout the day. I'll be creating client feedback posts, editing an update video, tweaking our supporting documents. I use Canva for absolutely everything – it is a brilliant, brilliant tool. I am not a graphic designer, or even particularly creative, but I've built all our brochures, product videos, announcements, social media posts, literally everything, using Canva.
I don't take lunch breaks really, instead just munch on something at my desk.
3pm- Dev Team Meeting This happens every Monday. We run through everything in progress and what's upcoming. These calls vary depending on the status of projects; we might be planning the next month's priorities, running through requests, or discussing a new function in detail, etc.
We might have tasks that come out of this call such as testing new functionality or providing our developers with content, which will then either happen straight away or go on my precious to-do list!
Following these calls Kristjan and I often find ourselves sitting around thinking it through further. I love this part of the job, especially when we hit on something that makes us both go 'ooooooh that's good'.
If we have confirmation a new release is going out, we'll start work on video announcements, demo videos, email content, booking in run throughs with clients etc.
6:30pm – Head Out I typically leave the office between 6-7pm and I try to walk some of the way a couple of times a week, so I'll wander East London for a bit. Walking really helps me decompress and I just like my own company if I'm honest.
On Fridays we'll have an office beer together that occasionally turns into several. One of the best things about our working environment is that we all genuinely like each other and enjoy hanging out together.
8pm – Home! My partner tends to do the cooking because I'm rubbish at it. Unless you want a takeaway, then I'm very generous and we will eat like kings. After dinner I'll watch a bit of tv or read (I try to read a book a week)…Look at a lot of social media.
Keep checking emails as they come in. Then suddenly it's 1am and I'm annoyed with myself for not going to bed two hours earlier!
Editor's Questions
Do you work at weekends, if so, how many hours? Not really. I check my emails probably every half an hour; like most of us (right?!) I have a real problem with putting my phone down so if work comes in, I will see it, and if a client is struggling over the weekend I'll respond.
And typically how many hours a week do you work on average? I don't track this, to be honest. Maybe around 45? If things are busier, or my to-do list is out of control, I'll work the hours I need to. I have a very good work/life balance though.
Do you work from home yes/no if so what % Pre lockdown, not really. Between lockdowns – I did a bit of a mix, which is my preference. Typically 3 days at office and 2 at home. I can find the same location day-in-day-out a bit mentally oppressive after a while, I feel a real benefit to my mood and output when I mix it up.
How did you get your job? I met Kristjan in the pub (!) and we got on brilliantly. It was after Future:PropTech in 2018 and we talked a mix of business and not business – it was just great fun. I liked him instantly. We exchanged numbers and kept in touch and over the course of the next year I learned more and more about The Depositary until we reached a point Kristjan and An were ready to offer me the role.
And just to clarify, I had the relevant experience! I come from a CRM background and had worked in the industry for 8 years. I know anyone who has happened to meet me in the bar after a trade event might find this story surprising…
Rock Star Rating 1 to 10 – How much do you like your job
10 – It is exactly what I want to be doing with a fantastic team. I love my job, our clients, our approach, our dev team, our future plans – everything. I feel very lucky. I'm in an environment where we don't just talk in circles about the future; if it's a good idea and client demand is there, we do it. I couldn't work any other way now!
————————————————————————————————————————-
If you would like to share your 'day in the life' with the Estate Agent Networking community – scaling to over 100,000 now – just drop me a line – whether you are an EPC assessor, surveyor, corporate CEO, COO, CTO, Lettings manager, Inventory Clerk, Solicitor, in fact any vertical in the industry, what is your day like?
Please make sure you look in tomorrow to see who we have in the hot seat.
If you have a view – please let us all know by emailing me at [email protected] – Andrew Stanton Executive Editor – moving property and proptech forward.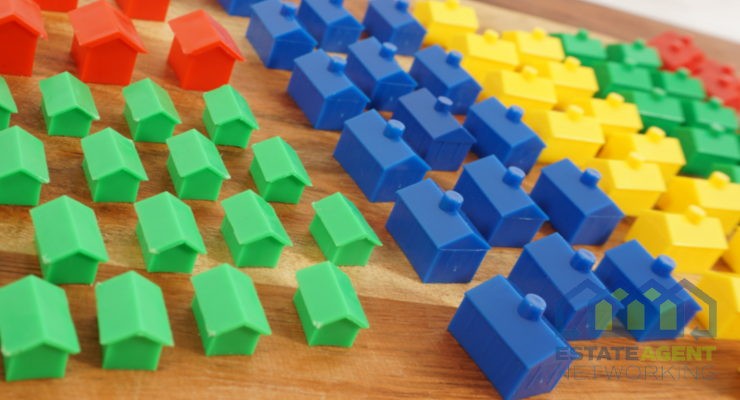 Some people may view being a landlord as an easy way to make money, but there's much more to it if you want to truly excel in this role. The best landlords always go above and beyond to provide comfortable homes for their tenants and make them feel as welcomed as possible. Indeed, to be…
Read More

→