BREAKING NEWS – 5 top stories 15/01/2021
PETITION FOR EXTENDING STAMP DUTY HOLIDAY – WILL HIT 100,000 SIGNATURES TODAY
With only 6,000 needed to sign the petition today, a debate on whether the stamp duty holiday will be extended looks certain, less certain is what the government will come up with.
NUMBER 10 AND PROPERTY INDUSTRY SUPPORTS DIGITAL LOGBOOKS FOR HOUSING
The government and the Industry support an accredited digital identity scheme for home sales.
Etive Technologies has secured an Innovate UK grant, to improve identity verification in the residential home buying and selling process, using a digital identity trust scheme.
The project will enable consumers to use one digital identity when buying or selling a home and share this with other relying parties such as estate agents, conveyancers, mortgage intermediaries and mortgage lenders, within a scheme framework.
Stuart Young, MD of Etive noted that "Currently a seller's and buyer's identity is verified up to 5 times by the different relying parties. Conveyancers, estate agents, mortgage intermediaries and financial services are regulated by different entities with various levels of oversight and compliance which can cause conflicting guidelines on identity verification." This creates friction for the consumer, greater costs, and uncertainty.
The project, supported by the Law Society, CLC, SRA, CILEx Regulation, NAEA Propertymark, Guild of Property Professionals, RICS and National Trading Standard, is to create a centrally agreed framework, aligned to DCMS policy objectives and HMLR guidelines, against which all processes and providers would be accredited, to provide greater surety of data quality and reliance.
NurturingAI SETS UP NATIONAL PANDEMIC TASKFORCE TO HELP AGENTS
In response to Covid and lockdown 3.0, nurturingAI is launching a large national task force headed up by two industry heavyweights, Neil Comper and Jamie Osborne.
A 25-strong team of marketing mentors will give back more control to agents, with a solid blueprint of how to stay relevant, connected, and competitive in an uncertain Covid-19 world.
Christopher May, Director at nurturingAI and Residential People has put substantial funding in place to help agents, 'We are in the middle of our third national lockdown, none the wiser about what the year will hold for both the health of the industry and the country as a whole. It is time to give agents a proper route map to generate income.'
TikTok – THE TIMES – YOU READ IT HERE FIRST
The Times Newspaper has today an article on the use of TikTok in estate agency, we first published an item in our very own Editor's thoughts this on Monday. Prompted by a reporter asking our views on the use of TikTok.
The Times article by Emanuele Midilo states, 'For most people TikTok is a weird social network where teenagers perform dance challenges and gummy bears sing Adele's Someone Like You. If you are over 40, chances are you had never heard of it until it made headlines last summer, when Donald Trump threatened to ban it in the US amid fears the app could pass user data to China — a claim the company denies. So why have developers and estate agents decided to use the platform to advertise multimillion-pound properties?
TikTok is a Generation Z stronghold: users aged between 16 and 24 account for a solid 41 per cent of its users. On the back of its incredible growth and impressive numbers, estate agents in the US have started using TikTok to push their properties.
US broker Alexander Zakharin from GZB Realty in New York, now one of the most popular property pundits on the platform with more than 75,000 followers, joined in February last year and quickly racked up millions of views. "Within three weeks I had 1.4 million views on one video," Zakharin told trade magazine The Real Deal.
There are now plenty of "real estate agent guides to using TikTok" on the internet. Most of these first adopters, like Zakharin, are in the US. But the UK is catching up.
"I encourage all estate agents to join TikTok," says the Proptech-PR founder (and Editor of Estate Agent Networking) Andrew Stanton. "Because if the younger generation use it as they grow then agents need to be in that space. If you're not in that space, you will die."
ROYAL INSTITUTE OF CHARTERED SURVEYERS WARN OF A SLOWING HOUSING MARKET
RICs has stated that the steam in their opinion is running out of the property market and there will be a cooling down. This is based on latest data.
Obviously, in the Editor's opinion it must be balanced against – a very likely tweak to the SDLT extension and maybe a build up of further demand for property caused by Lockdown 3.0. As ever nothing is certain.
If you have a view – please let us all know by emailing me at [email protected] – Andrew Stanton Executive Editor – moving property and proptech forward.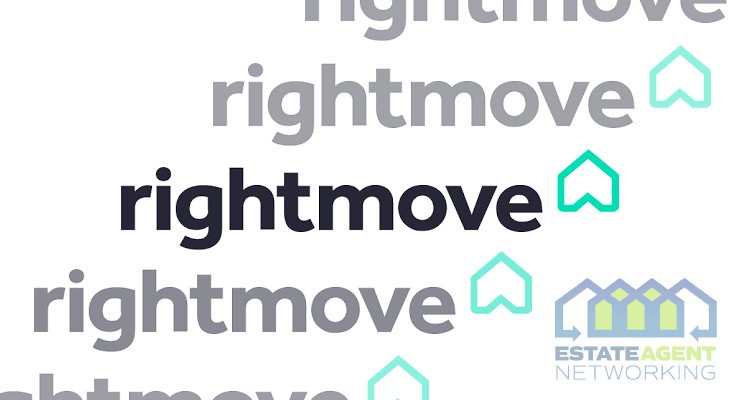 Price of property coming to the market sees first fall this year, down 1.3% in the month to £365,173 (-£4,795): Prices usually drop in August, and this 1.3% drop is on a par with the average August drop over the past ten years Summer holidays are taking priority and some new sellers are pricing more…
Read More

→