BREAKING NEWS – 5 top stories 26/01/2021
CAN AGENTS SMOKE ON A ZOOM CALL IN THEIR OWN HOME?
It is not clear what if any fallout can come from smoking in your own property, but if you are undertaking company business on a video conference call and you light up, will you fall foul of company procedures and be reprimanded?
An owner of a property company contacted us recently and put this point forward, we are unsure if it was a hypothetical or an actual situation, anyone who has the knowledge, please reach out and contact me. So I can pass the intel on, my assumption is that, when on calls if a person is not on the screen, they may be availing themselves of a cigarette break, or maybe it is more a pyjama scenario.
NEW HOMES DEVELOPER SEIZES ON OPPORTUNITY
In what may prove to be a trend, Galliard Homes are offering in effect their own extension of the SDLT holiday scheme dreamed up by the Chancellor on specific units they have on offer. Meaning that if completion is by the 31st of October 2021, buyers can save on stamp duty payments as the developer will foot the bill; investment buyers would have to pay more.
Interestingly, it may have been forgotten that homebuilders who traditionally horse trade on sale prices of their homes, by often 'contributing towards the buyer's SDLT' have of course been having their cake and eat it. As the shortage of property has meant they have sold at top line rates, without the need to give away chunks of cash as buyers have been availing themselves of the Rishi stamp duty discount.
FIRST TIME BUYERS WILL NEED TO FIND AN EXTRA £10,000 FOR THEIR DEPOSIT
Due to house price inflation, according to analysis by the Halifax building society the typical deposit saved and then paid as a deposit on a first home was over £57,000 in 2020, up by a staggering £10,000 on the previous year, more than a 20% increase.
The Managing director of the Halifax though still felt that sentiment from first time buyers is still on an uptick though, 'Despite the obvious challenges presented by soaring house prices, not least the need to raise an even bigger deposit, first-time buyers still accounted for half of all home purchases, a reassuring statistic given their overall importance to the market.'
ARE PEOPLE USING VIEWINGS AS A RUSE TO HAVE A HOLIDAY BREAK OUT OF AREA
It has been reported that agents are getting requests to physically view properties, from buyers out of area, sometimes 200 miles out of area, which possibly would require an overnight stay. Though anecdotal at present, some agents are reporting a growing volume of such requests. Some agents are taking the view this is a way of having a 'holiday break' out of zoned areas.
CONNELLS GAIN MORE SHARES IN COUNTRYWIDE
For the Connells acquisition to go forward, they need 75% or more of the shareholders to vote yes, and they have just secured the minority shares held by Alchemy, who had looked to steer Countrywide forward with their plan.
Even with these shares, they are still around 20% short of having the target shares either in their portfolio or promised to back them, so it will still hang on the actual vote on the 15th of February.
If you have a view – please let us all know by emailing me at [email protected] – Andrew Stanton Executive Editor – moving property and proptech forward.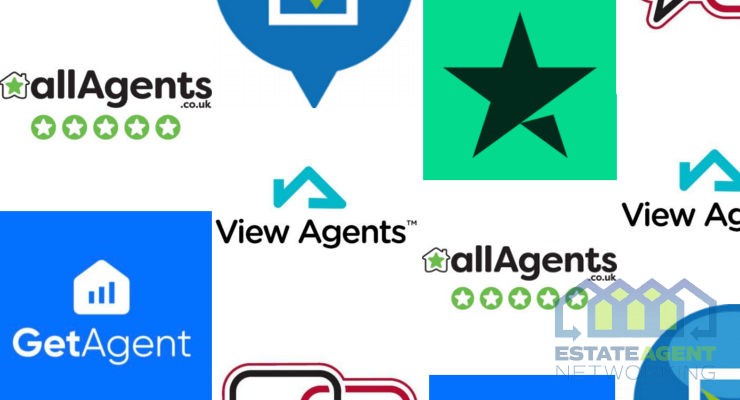 Other than word of mouth, what ways are there for consumers to read up on reviews about their local estate agents? When we are choosing which of the main high street estate agents we are going to use for selling our property, past experiences from their clients can help us to decide which one deserves…
Read More

→