BREAKING NEWS – top 5 stories 07/06/2021
JASON TEBB – BREATHES NEW LIFE INTO 'ON THE MARKET' – AND IN RECORD TIME
It is pretty rare that I actually praise anyone, mostly because I do not court fame or favour – I just say it as it is, but Jason Tebb CEO of OnTheMarket impresses me.
He inherited a poisoned chalice, a brand that was pretty toxic and had alienated agents. And a portal that seemed low on ideas and was running out of time.
Now after a very few months in office – he is clearly leading from the front, engaging rather than enraging his estate agency partners, providing clear leadership and articulating and delivering on his message.
The recent commercial tie ups, and the focus on technology to help nurture and help agents who are onboard impresses me. Improving the UX for the agent and the end user client through the three new items on the OTM menu, Viewing Time Requests, Ask The Agent & Reserve Buyers Features, are I feel just the start of a mood of enlightenment and engagement.
What I find the most refreshing is the strategy of giving agents the digital tools they so desperately need as they move painfully from an analogue twilight world to the digital future that real estate finds itself in. Much like banking did fifteen years ago as Fintech washed through every vertical of banking.
OTM are not my client and I have no ties with them, but as a proptech analyst and having seen over 374 Proptechs (and founders) in the past two years – and knowing which way the wind is blowing in the residential and letting ecosystem in the UK, by my reckoning Jason Tebb is one to watch, he understands modern agency – and that is good thing.
RICS FOUND WANTING – INTERNAL REVIEW SHOWS GROWING SCHISM
RICS which is the professional body for chartered surveyors in the UK, now seems at a watershed moment in its history. Having recently canvassed its membership, it has now to face up to some startling data. 58% of RICS' respondents said the trust they had in the organisation was lessened, down from 81% just a year ago. Clearly there are many disgruntled members, but more tellingly – membership diminished to just 43% a huge drop from the 63% it enjoyed only a year ago.
ROFI IHAN IS RICS NEW INTERIM COO AS VIOLETTA PARYLO 'PUSUES OTHER OPPORTUNITIES'
Today sees the post of Chief Operating Officer at RICS being taken over on an interim basis by Rofi Ihsan. This follows the whirlwind resignation three days ago of the incumbent CCO Violetta Parylo who was in harness for ten years.
A spokesperson for RICS conveyed, 'We can confirm that Violetta Parylo, Chief Operating Officer, has decided to leave RICS to pursue other opportunities …'
And 'Violetta has been a member of the executive team for over a decade, in which time she has made a significant contribution to RICS and played a central role in steering the institution and tackling the challenges of Brexit and covid-19. We wish her all the best in her future endeavours.'
At present RICS is undergoing a review headed up by the second person in to bat QC Alison Levitt, and her independent findings are expected presently. I am sure many property professionals will scrutinise what has been found.
TPFG HAS NEW OM FOR ITS MARTIN & CO BRAND
Chief executive of The Property Franchise Group Gareth Samples, has further strengthened the management team, with Chris Lee arriving as Martin & Co's new Operations Manager.
FOXTONS EYE VIRTUAL OFFICE EXPANSION IN HOME COUNTIES
Nic Budden has set out a new vision of how Foxtons can scale up outside of London and possibly outside the UK. He has unveiled to investors that following a trial run, he wants to further expand the well-known brand.
From my perspective, Foxtons certainly have a national and global potential with their established brand but is London centric at the moment, if Nic Budden CEO can get the mix and reality of virtual branches which make a profit at scale turned into a reality – well this will be a great strategy. Given that only top-drawer agents will want to jump on board, it could be a good way to grow, not unlike the Rollo Miles Agents and Homes model.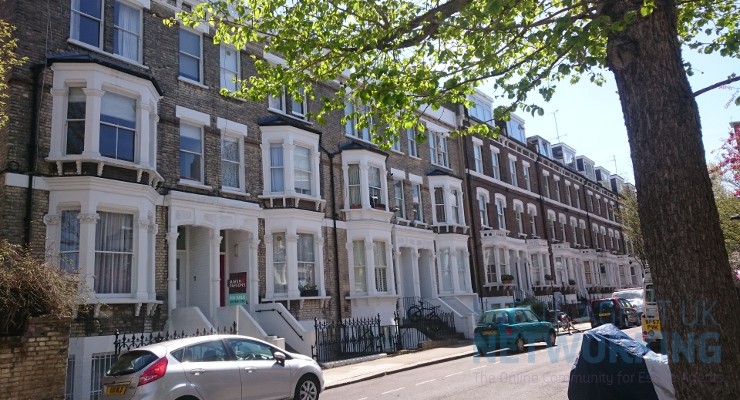 In the residential lettings market, rents are rising, and competition is fierce. But what can affect the profitability of your BTL investment? We aim to find out here. As Stephen Clark, from Finbri bridging finance, says, "Demand for rental properties remains strong across the UK, but the market demand is not being met by the…
Read More

→