Does the Ring Door Bell help to reduce crime?
Home security is big business and a rapidly evolving one with new systems hitting the market frequently with forever updated and innovative ways in which to secure our 'property. The global home security systems market size was valued at USD 53.6 billion in 2020 and is expected to continue it's growth.
One of the biggest names in home security of recent years has to be Ring – Those security camera door bells that enable you to answer the door via your mobile devices and provide 24/7 security by way of live video feed. Ring was purchased in 2018 by Amazon for over £1 billion!
The question though, are these items a mere vanity gadget or do they actually help to prevent crime and improve home security?
As a user of the product I have first hand experience of the Ring which in most part is simple to install and work, a fairly economical price (usually with promotions running) and a more or less 100% performance record.
From the security camera door bell to external lights on sensors and mini video battery powered cameras, along with monthly live security and data saving packages – Ring does give home owners a complete security system to choose from. From around £500 you will have most of a standard home covered along with a £80 or so yearly fee, you will also be able to record live any action your cameras capture.
Not only do the Ring camera devices capture content for the home it is installed at, they are also used many times as evidence for incidents happening in the neighbourhood from recording cars driving past to maybe crime happening on neighbouring property.
Though many debates on privacy concerns, the video footage from Ring cameras can be used as evidence such as those used within courts. Police have also been said to have the right to review footage upon request, both external and internal cameras, should they need to on certain cases they investigate.
Many videos on Youtube show footage from Ring door bells capturing criminals in action and subsequently being caught and arrested. You will also see criminals approaching property with a Ring door bell and being either scared away by the home owner calling out from the speaker or setting the alarm sound – some criminals spot the cameras and this in itself is enough to make them think twice.
Though these products are a very useful and comforting addition to home security, press releases haven't been so positive with many stating that crime statistics see little impact when Ring security is added.
"CNET obtained property-crime statistics from three of Ring's earliest police partners, examining the monthly theft rates from the 12 months before those partners signed up to work with the company, and the 12 months after the relationships began, and found minimal impact from the technology." source techdirt
It is important to realise that crime states differ from region to region, some petty to some more organised, Ring door bell will certainly have its place in deterring crime at some level. Police reports mainly suggest that Ring door bell helps to solve crimes more than reduce crime, many suggest similar to comments such as: "Vancouver Police Department spokeswoman Kim Kapp said the cameras can help solve crimes, depending on the images they capture." source govtech.com
It would seem that Ring is not just a 'gadget', the brand has definitely evolved in to a top name for home security rivalling many standard home security options. Live video feed from any device is very handy for surveying your property when you are not at home not only for crime, but to keep an eye on the likes of pets. Postal services are very familiar with these devices, many home owners communicating directly when receiving letters/parcels when not at home etc. Mini cameras to door bells to flood lights – Monthly security packages (protection plans) enabling recording of footage of one to multiple devices. All these services are easy to monitor on your mobile phone allowing you to act quickly should you ever spot a crime in action.
What percentage of crime is reduced by Ring? Stats show that up to 55% is the figure that Ring reduces crime by, very much depending on location / neighbourhood.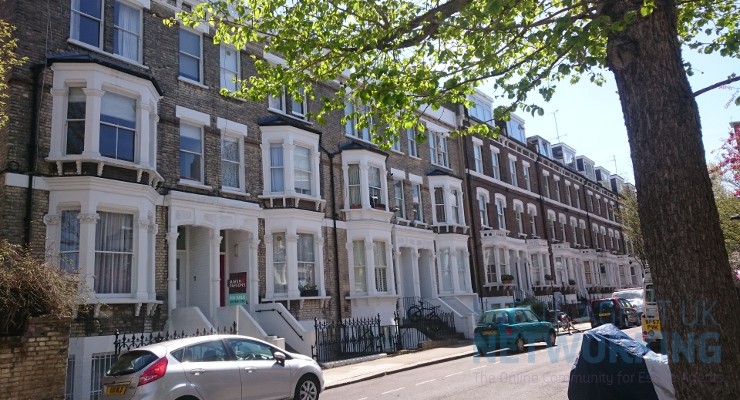 In the residential lettings market, rents are rising, and competition is fierce. But what can affect the profitability of your BTL investment? We aim to find out here. As Stephen Clark, from Finbri bridging finance, says, "Demand for rental properties remains strong across the UK, but the market demand is not being met by the…
Read More

→