We all know the property market has been buoyant to say the least over the past few of months following Lockdown 1.0, house prices have risen at the fastest rate since 2016 to an annual growth rate of 7.2% . This demand has seen mortgage applications at a 12 year high according to Halifax. This is great news for estate agents with many reporting record breaking volumes of properties under offer, however that's only half the battle…
Under Offer
Under offer properties are great news, however as we know the majority of estate agents don't get paid until the sale completes. This is an area which has had much debate over previous weeks, an ever expanding pipeline of properties SSTC with an ever decreasing funnel of conveyancing to get sales through before the Stamp Duty holiday deadline on 31st March. Its estimated that around 325,000 sales currently under offer will miss out due to the ever increasing time to complete according to Ian Mackenzie.
Fall throughs
Its estimated around £650m is spend per annum on failed transactions in a 'normal' year, last year fall throughs stood at 24% but Twentyci estimate that fall through rates could reach 53% by March next year. The importance of offsetting and securing those pipeline sales is becoming more and more prevalent to estate agents to secure their fees. This brings us to our next point, the importance of efficiency…
Efficiency
Now more than ever its vital for estate agents to ensure they have the most efficient conveyancers acting for their clients if they face any chance of completing the pipeline of backlogged sales, with many solicitors having reduced staffing levels and operating remotely the role of a conveyancer is certainly being tested. Communication is key across all vested parties in a transaction and this has long been a critical factor to ensuring successful completion. Consumers are now being faced with longer than average timescales in legals and not being able to contact solicitors for updates will certainly be invoking panic amongst some home movers.
Confidence and Communication
Transactions and indeed the wider property market is based on consumer confidence, estate agents need to embrace everything in their power to give both buyer and sellers confidence of sale. There are always going to be fall throughs due to the highly fragmented conveyancing process and the amount of external factors which play a part in a successful transaction. However, the main reason for fall throughs in 2019 was buyer changing their mind (34%), as we go into a tight deadline with already precarious sales in the pipeline, what level of importance are agents putting on securing the sale early? If on average 34% of sales falls through because buyers change their mind, without a significantly valid reason, then this will ultimately lead to the sale being lost due to timescales involved to find another buyer.
BreezeMove
BreezeMove is a sales completion platform which aligns all parties in the property transaction end to end from offer to completion. Through innovative technology BreezeMove gives 24/7 live progress updates to estate agent, buyer, seller and both parties solicitors via key checkpoint milestones. Providing security of sale is key and with BreezeMove's Lock in agreement buyer and seller have confidence of sale from the start of the process. By providing much of the required upfront information prior to conveyancers being instructed, such as ID, AML, BASPI questionnaires, this enables the transaction to be handled in the most efficient manner. The best part is that BreezeMove is FREE to estate agents… in fact you receive a £500 referral fee for every successful completion. No contract and No minimum commitment – along with the significant benefits of faster completions, reduced fall through rates and better communication for consumers, BreezeMove is also helping agents win more listings by offering this service upon instruction and many vendors now using as a condition of their sale. Click HERE to find out more and join today for FREE.
www.breezemove.co.uk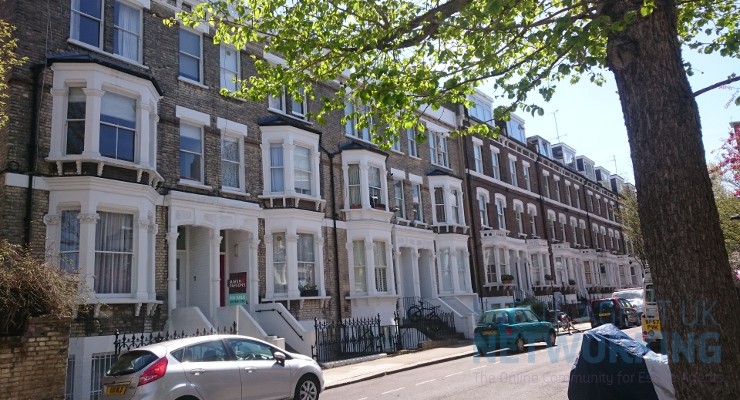 In the residential lettings market, rents are rising, and competition is fierce. But what can affect the profitability of your BTL investment? We aim to find out here. As Stephen Clark, from Finbri bridging finance, says, "Demand for rental properties remains strong across the UK, but the market demand is not being met by the…
Read More

→