Home Guides: Benefits and Downsides of FHA Home Loans This 2020
The Federal Housing Administration program or FHA loan is one of the ways to purchase a home. This type of mortgage loan is managed by the Department of Housing and Urban Development (HUD) and comes in fixed-rate terms of 15 and 30 years.
The flexible underwritings standards of FHA programs allow borrowers who may not have excellent credit scores and high monthly income to become homeowners. To understand more about this government-backed mortgage loan, here are some of the benefits and possible downsides of using an FHA loan in buying a property this 2020.
Benefits of Using FHA Loans To Purchase a House
If you want to buy a house but you're not qualified for a traditional or conventional loan, FHA housing program maybe your best option to get a home of your own. Primarily, this type of mortgage loan offers relatively lower down payments and less stringent qualification guidelines.
Aside from that, here's an in-depth look at the advantages you'll get from Federal Housing Administration loans.
Low Down Payment and Credit Score Requirements
Low down payments and low credit score requirements are some of the benefits you can get out of Federal Housing Administration loans. In fact, according to HUD, you can technically qualify for an FHA loan with a 3.5% down payment and at least a 580 credit score.
FHA LOans Qualifications are Less Stringent
If you are looking for a mortgage loan that has flexible qualification guidelines, an FHA loan is the one you need. Generally, the qualification criteria used for this government-backed mortgage loan are less strict. With that, you can have a stronger possibility of getting an FHA loan financing to get yourself a home.
FHA Loans are Assumable
Another good reason for using FHA loans in buying a property is because they are assumable. It means that when you sell the property purchased using this financing program, buyers can take over your existing Federal Housing Administration loan rather than applying for new mortgages.
However, homebuyers still have to meet the requirements and guidelines of HUD before they can assume your loan. On top of that, if your mortgage rate is lower than the current rates at the time you are selling your house, the one who will take over your property could also assume the lower rates.
Downsides of Using FHA Loans to Home Buyers
Federal Home Administration loans are getting more and more popular because they make purchasing a house relatively easier. However, just like other mortgage programs, FHA loans have also downsides that you should be aware of.
Thus, it would be best if you understood the disadvantages of this housing loan before signing any agreements and or contracts. Here are some of them:
Paying Mortgage Premiums
Paying for mortgage premium is one of the most significant downsides of FHA loans. The borrowers should pay for mortgage insurance if they use this program to purchase a property. In fact, they have to pay two types of insurance when using FHA loans. These are:
Upfront Mortgage Insurance Premiums. You have to pay an upfront premium fee of 1.75% of your total loan amount. You can pay this premium at the closing, if you have cash, or wrap it into your loan amount, which makes your monthly payments higher.
Annual Monthly Insurance Premium. Aside from the upfront MIP, FHA loan borrowers also have to pay annual MIP, which ranges from 0.45% to 1.05% of the base loan amount.
Furthermore, these mortgage insurance premiums are required by the HUD to protect the lenders in some cases of default.
Property Restrictions
Since HUD manages the FHA loan program, there are some specific rules and restrictions about the property you can purchase using this housing loan. In fact, you can't use the Federal Housing Administration loans in buying a rest house or vacation home.
Aside from that, HUD also has particular guidelines with regards to purchasing a condominium. Thus, if you want to get yourself a condo using an FHA loan, you have to make sure that the property is on the HUD's approved condominium list.
Higher Interest Rates
Another significant downside that you should consider in using an FHA loan is its higher interest rate compared to conventional mortgage loans. Since this type of loan is much riskier than other types of mortgage, lenders give higher interest rates as a way of protecting themselves.
Takeaway
Purchasing a home is one of the challenging goals anyone can achieve. Good thing, there are mortgage loans such as the FHA housing program that can help you buy a home despite your low credit score and income. To get more helpful information about buying a property or applying for mortgage loans, visiting https://talkinvesting.com.au/ and other financing sites is a smart way.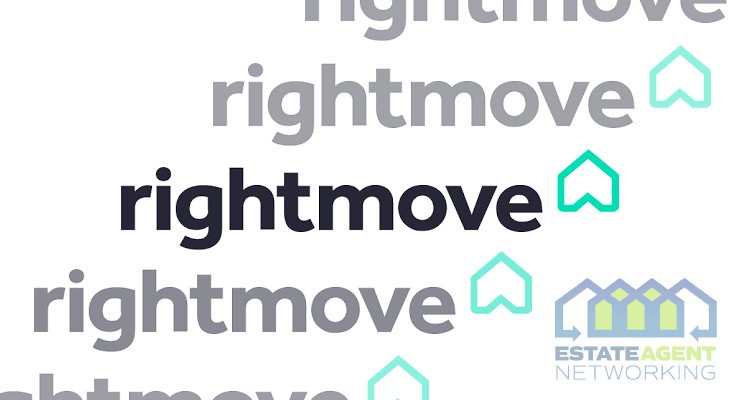 Price of property coming to the market sees first fall this year, down 1.3% in the month to £365,173 (-£4,795): Prices usually drop in August, and this 1.3% drop is on a par with the average August drop over the past ten years Summer holidays are taking priority and some new sellers are pricing more…
Read More

→