How to choose the right marketing support for you including Brucie bonuses!
So, there are many great articles by my lovely colleagues on estate agent networking outlining the benefits of digital marketing, especially social media, and PR activities for estate agencies at all levels from local independents to national companies.
Recent research by marketing and pr team www.apassionforhomes.com shows that when asked to choose the most important factor when choosing an estate agent if price and portal coverage was the same, the second most popular answer was proactive marketing including social media.
With viewings, house sales, financial package selling, and customer service all demanding an agent's time, fitting in comprehensives, appropriate and effective marketing developments (especially social media and PR) can be hard. Sometimes it can be hard to justify the time it takes, especially when the benefits can take a while to filter through to the business.
So, using a marketing consultant or agency can be an appropriate allocation of resources in relation to staff time saved and the effectiveness of using a specialist who is experienced in property.
So how do you choose who to use? Consider these brief points…
Word of mouth – if a marketing consultant or agency is good at marketing, they will be good at marketing themselves! See what recommendations are available from past clients and ask for examples of their work, to see if the consultant or agency is the right fit for you and lives up to their own hype!
Does size really matter?  Is bigger always best – is a large agency the best option for you? Find out if they have a property specialist with a passion for what you do, find out who else in the industry have used them and who else they are currently representing (one of your closest competitors?).  Would a consultant or small agency be the best option if you are a regional or local agency, especially if they are based in your area?
Content and PR within a marketing context  – there are many individuals out in the virtual world who can offer you their content writing skills for your blog, website, social media and/or print, but have they got experience in marketing too?
Do they understand the need of writing value added blog content that also generates inbound website traffic, the importance of keywords (including the wonderfully named long tail keyword phrases), changes in the way Google ranks websites relating to content, a need for an integrated presence on multiple digital platforms and the growing importance of mobile optimisation? Phew! Can they place their content activities within the context of your marketing plan, understand how it all connects and can they write in your 'brand voice'?
Contacts for extra opportunities – your consultant or agency should be well connected within the property sector and therefore have access to possible extra 'Brucie bonus' activities and collaborative partners  above and beyond the campaign being worked on!
Passion for your brand – your marketing consultant or agency should be as passionate about your brand, what you do, and your future developments as you are, and this enthusiasm should be evident from the moment you make contact through to the work they do for you.
You like them! Sometimes it's just about who you connect with and feel most comfortable with, as James Wyatt, Partner of Barton Wyatt explains,
"Nearly ten years ago, I became more and more aware that Barton Wyatt was missing a trick in not having professional representation in the PR field."
Many small businesses like mine try to place interesting properties with journalists – and fail." James continues, "It was during a long, hack packed dinner in Madrid with the Daily Mail that their chap told me to get PR, and gave me a couple of companies that he thought were good. The first was in London and didn't float my boat at all. The second company consisted of a load of young girls crammed into a grim bare floored room over a dodgy sandwich bar in Dorking."
"I've been with AB Property Marketing ever since. They understand us, we understand them – they have become indispensable to us."
"And fortunately, they've moved to more salubrious premises since…!"
Cover pic: careerrocketeer.com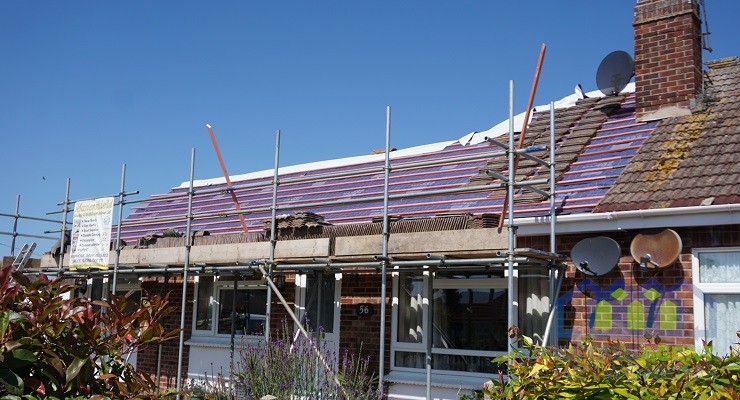 Similar to the external face of your house walls, your roof is also constantly exposed to the external environment — which includes everything from harsh sunlight, rain, debris, and even insects. The purpose of the roof is to protect you from the impact of all those things. This exposure leads to severe wear and tear…
Read More

→