Interior Design Ideas to Inspire Creativity
Creativity isn't going to flow in a cluttered, out-of-date or dismal space. Whether you confine your creativity to one room or create throughout your home, you need appropriate spaces to let the energy flow.
Blending
One of the latest interior design trends is internal doors that blend with the walls. These aren't hidden doors. They're painted with the same paint as the walls. Unfinished doors come ready for you to paint them whatever colour you pick. When replacing the doors in a home, replace them at the same time. They need to match in style. If purchasing glazing for some rooms and not for others, ensure the glazed doors have a matching panelled door. Mismatched doors create a sense of chaos, which isn't good for creativity. Unfinished doors can be stripped down and repainted. Internal doors are going to be with your home through more than a few interior design changes so consider this when purchasing.
Clutter-Free
A lot of creatives claim to enjoy working in a cluttered environment. Clutter is actually a hindrance to creativity. It doesn't allow the energy to flow. Time spent organising and cleaning is time spent away from creating. A clean space is a clear mind though. Organisation allows energy to flow and boost the creative thoughts instead of scattered thoughts. Your creative projects and crafts will get finished sooner when you aren't wasting time searching for vital components. Stacker boxes work well for wool, fabric, paints and other bulky or weird-shaped objects. Shelving and filing cabinets are excellent for storing papers and flat objects. Showing off your favourite "how to" books on a floating shelf keeps them within reach.
The Walls
Some creatives need a completely blank slate to think. Others feel overwhelmed at the thought of their clutter being lost. Walls are very important to creativity. Even a creative person that requires a blank slate will benefit from a print to look at. If you require various objects to get through the creative blocks that pop up, a feature wall loaded with posters will keep you going. Try posters completely unrelated to your field. If you are a musician, get replica vintage advertising posters. Deep shelves can store your stacker boxes. Floating shelves are great for having a few inspiring objects around you.
Don't Underestimate the Chair
If you are sat at a computer you may experience back pain. The right office chair will prevent this. Every craft requires the correct chair. Don't just focus on the design and how it helps the energy in your space flow. Focus on function. If you stand and then sit constantly, you'll want a chair that can be pushed out of the way.
Thinking Space
A separate area where you don't create is essential to clear the mind. This should be inside your home in case the weather is foul. A blank white wall with a print and a few houseplants in a little nook will clear your mind while looking good inside your home.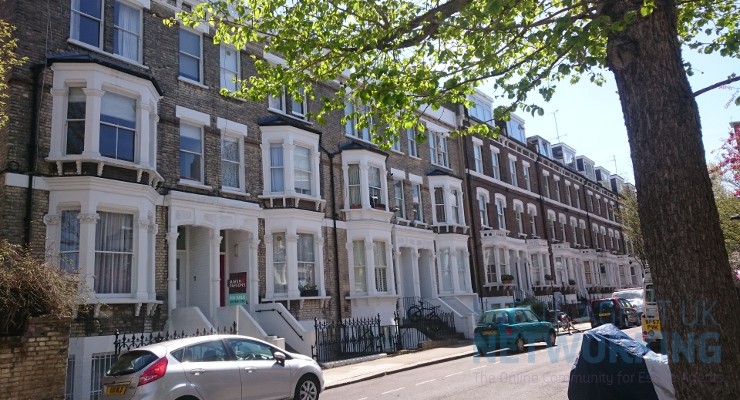 In the residential lettings market, rents are rising, and competition is fierce. But what can affect the profitability of your BTL investment? We aim to find out here. As Stephen Clark, from Finbri bridging finance, says, "Demand for rental properties remains strong across the UK, but the market demand is not being met by the…
Read More

→