Reapit is now Showcase ready ! – https://vyomm.com/
From December, Estate Agents using Reapit will be able to use Vyomm's tools and features directly from their Reapit account.
Reapit, the industry standard CRM software have recently launched Cloud Based App Marketplace featuring The Vyomm Showcase Extention. Estate Agents can create immersive and attractive Property Showcases on Vyomm directly with a single tap from Reapit.
The timing for this is just right in a market recovering from the pandemic restrictions as potential buyers get a much better sense of the property through the showcase than they would from a listing from a portal or a website.
"So many of London's Prime Estate Agents who love the way they can showcase their properties on Vyomm, or share encrypted Off-Market properties through magic links, but were daunted by the task of using two separate systems, now have the best of both worlds.
This has been long overdue and we are so excited that it has finally launched. Agents will now be able to have all their properties and data on Reapit synchronise with Vyomm and have the ability to make Showcases and distribute across digital media instantly." Says Utsav Goenka, Founder, Vyomm.
"Vyomm's modern marketing system with innovative tools, helps Estate Agents win more instructions, Showcase properties beautifully, promote and share them across digital media and portals, and track everything through our sophisticated data analytics dashboard. Why? So that they can conclude & close more deals."
About Reapit: …..
Reapit, is the UK's leading software provider to estate agents and lettings agents. Its combined CRM platform (RPS) for sales, lettings, property management and client accounts has won numerous industry accolades.
ABOUT VYOMM
Sell your home from your sofa, showcase and story-tell for heartfelt purchasing
Luxury homes, and the art of visual storytelling.
"What sells a home? Home buying is an 'emotional' process." Vyomm is the first ever seller-centric platform to rev up the property market, sell or let faster, at better value. Buying or selling a home is stressful and portals such as Zoopla and Rightmove may have served the buyers but have left the sellers (home-owners) dry. Vyomm is the new tech platform which promises to shake it up for sellers, buyers and estate agents.
Story-telling – We all enjoy a good story, novel or movie, and in the social media era, people are telling their own stories every day, forging connections and stimulating emotions. In an ever crowded, noisy property market, the art of story-telling holds key. Vyomm launched to fast forward the property market with its unique technology, which took five years of development, leveraging the power of visual narrative. By "showcasing homes" and presenting them with modern visually appealing images and videos (think Instagram and Airbnb), viewers are immersed in the visually rich living experience of the home and emotionally connect to it.
So that begs the question, what sells a home? The answer is simple – it's the lifestyle, character and ambience of a home. It's the feeling of warmth when entering the house or apartment,and knowing it's the one. Vyomm believes every home has a story, and the Vyomm App (www.vyomm.com/app) enables the user to tell that story in an easy, yet beautifully elegant and engaging manner that goes
far beyond the heavy duty coffee table books, that are made only for the most expensive homes at a significant cost and effort. Vyomm displays homes to resonate and connect with buyers, matching up homes to people who would love to live in them! A snap-shot of homes for sale is listed below.
And, the process is easy. A seller can put their home up for sale or rent from their sofa; Vyomm removes the arduous task of walking around estate agents. Sellers create a Vyomm profile, upload photos and basic information on their home for sale, and next they are receiving responses and valuations from the best-suited agents to list the property stunningly at speed.
Carter Jonas, BEAUCHAMP ESTATES, Sotheby's International Realty are all embracing Vyomm's technology as they understand their lives are easier with Vyomm. Properties can easily be boosted virally as the technology is linked to MailChimp, Google Ads, Facebook and Instagram business to boost the property out there for sale! Vyomm is starting off in the London premium property market with a view to go global.
Watch Vyomm video – https://vyomm.com/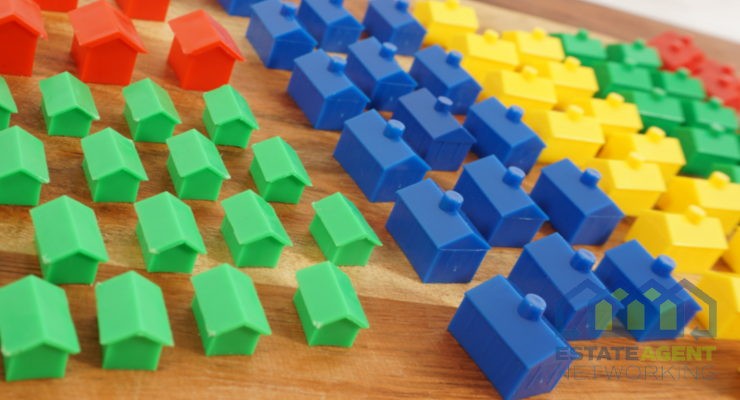 Some people may view being a landlord as an easy way to make money, but there's much more to it if you want to truly excel in this role. The best landlords always go above and beyond to provide comfortable homes for their tenants and make them feel as welcomed as possible. Indeed, to be…
Read More

→