BREAKING NEWS – top 5 stories 02/03/2021
IS ONLINER EMOOV PIVOTING INTO BECOMING AN i-BUYER?
It has been recently announced that Emoov (2) the assets that were bought from the administrator of Russell Quirke's original Emoov and merged Sarah Beeny's Tepilo, are now to offer an i-Buyer service to its vendors who are in distress.
Since it started trading under new ownership Emoov (2) has failed to gain market share and though it is a national brand it has as of today, only 95 properties for sale listed on Rightmove, and 71 properties under offer, which is the operational size of a one branch medium traditional agency.
This inniative will be backed with capital from Selina finance, and the service will allow vendors who lose a buyer to 'sell' their property to Emoov.
As there are many variations of the i-Buyer model, eg., Zillow in America, at the core is usually an AVM (automated valuation model) to digitally forecast a sale price, from what has been announced it sounds likely that Emoov are following this model.
The downside to these schemes some commentators state, of course is when property prices go through the usual boom bust cycle, which means that property bought in at x becomes suddenly worth y, or the sales market stagnates and overnight the numbers do not add up, meaning someone is left holding the baby.
LEADERS ROMANS ACQUIRES 13-BRANCH INDEPENDENT GIBBS GILLESPIE
The LRG has strategically bought out 13-branch independent estate agency, which straddles Bucks, Herts, and areas of London, in some areas duplicating the LRG footprint. Sources inform us that the original name will continue which comes from the founders James Gibbs and Paul Gillespie.
DEXTERS BUYS ICONIC ROY BROOKES EAST DULWICH AGENCY
Dexters who have recently secured an increased credit facility are moving forward with their planned expansion snapping up a business that has the name of its eccentric now long departed Rolls Royce driving founder Roy Brookes. Many will remember Roy as being the agent who 'sold' property, many times for the top echelons of society, using advertising descriptions that were less than flattering to entice willing buyers. See example,
'WILL ANYONE TAKE PITY ON A NASTY OLD HOUSE adj. REGENT'S PK. TER. On still nights the friendly howl of the Hyaena floats over the Mappin terraces & one can, maybe, imagine oneself far away from our acquisitive society. 9 rms., 2 bathrms., kit. All in pretty foul order. Will only sell for single occupancy to gentlepeople. G.R. £70. Lse. abt. 75 yrs. £7,250 (I expect we'll see it resold, done up, in a year or so for abt. £14,000).'
PEER TO PEER LENDING COMPANY – THE HOUSE CROWD – FAILS
One of the original P2P privately run lending companies whose model was to offer development and bridging capital to speculative developers has ceased trading, after almost a decade in the game.
The House crowd was established in 2011, and attracted investors with their capital by alleging really high rates of returns, as the years passed however, and it loaned more and more capital its model began to stress. And despite actually pivoting in 2018 when it allegedly gained FCA status, its underlying model proved to be not based on bricks and mortar as it proclaimed, but on the cycles of cash being invested. More unfortunately investors are not covered by the Financial Services Compensation Scheme, so many will be out of pocket.
BUDGET DAY TOMORROW – WHAT WILL THE CHANCELLOR DO TO THE HOUSING MARKET?
There has been much speculation about what Rishi Sunak will or will not be doing to stimulate or calm the market. There is talk of corporation tax moving from 19% to 24% which will affect many in real estate. An extension of the SDLT holiday to prevent a cliff edge scenario, by creating another cliff edge at some future date – a genius ploy if it materialises, a classic kicking of the can down the road. For Zara my co-director and myself tomorrow cannot come too soon.
If you have a view – please let us all know by emailing me at [email protected]networking.co.uk – Andrew Stanton Executive Editor – moving property and proptech forward.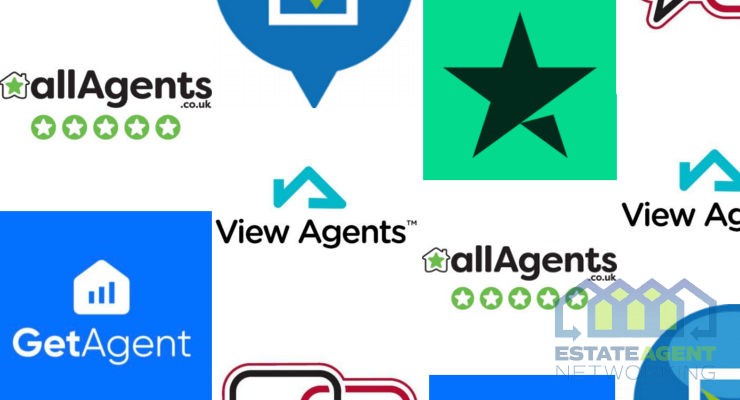 Other than word of mouth, what ways are there for consumers to read up on reviews about their local estate agents? When we are choosing which of the main high street estate agents we are going to use for selling our property, past experiences from their clients can help us to decide which one deserves…
Read More

→