BREAKING NEWS – top 5 stories 07/05/2021
BANK OF ENGLAND BASE RATE REMAINS AT 0.1%
The BoE committee has had its monthly meeting and the base rate remains at it's a tenth of a percentage point, which should be a good thing for those looking for mortgage finance, but of course bad news for savers, as inflation is in reality giving zero return to capital sitting in the bank accounts.
CHRIS BECKWITH CHIEF SALES OFFICER ONLY LASTS ONLY TWO MONTHS WITH PURPLEBRICKS
It might only be coincidence, but Chris Beckwith – the new broom that joined Purplebricks in mid- March 2021, has now left due to 'personal reasons.'
Being in post less than two months, it does beg the question with the imminent end of year company figures due; will Vic Darvey show the first ever profit for this online business?
Given that the housing market is by any standards the most positive since perhaps 1987, in terms of market sentiment and incentives, and with a Chancellor intent on throwing in the kitchen sink to stimulate the market, if Purplebricks is not in the black well maybe it is time to change the model completely.
INVENTORYBASE ANNOUNCES KEY INDUSTRY PARTNERSHIP WITH SAFE2
Leading UK Proptech company, InventoryBase secures yet another key industry partnership to help both landlords and agents manage their relationship with tenants and provide safety and security in the rental home.
In collaboration with Safe2, already the leading provider of property safety certificates across the UK, landlords will now be able to access the skills and services of qualified and insured electricians, gas safety engineers and fire risk assessors via the Workstreams network.
The number of renters are expected to increase from 4.5m to over 6m over the next few years. This is due to relocating for work, to access more space or to bridge a gap between home ownership; meaning landlords are under increased pressure to ensure that the rental property is, and remains compliant, with Government mandated legislation for safety in the home.
A Gas Safety Certificate (CP12) must now be issued to the tenant before they move in or within 28 days of the check. As of April 2021, all rental properties must now comply with the rules governing the issue of an Electrical Installation Condition Report (EICR) to ensure that both the supply and appliances provided are safe.
Since the introduction in of the Smoke and Carbon Monoxide Alarm (England) Regulations in 2015; rental properties must have at least one smoke alarm installed on every storey and a carbon monoxide alarm in any room containing a solid fuel burning appliance (Eg a coal fire, wood burning stove).
That doesn't mean the landlord or letting agent have discharged their duties. Landlords must make sure the alarms are in working order at the start of each tenancy or risk a fine of up to £5,000 if they fail to comply with any remedial notice issued through non-compliance.
In partnership with Safe2; InventoryBase customers will be able to conveniently book Safe2Buy and Safe2Rent certificates and individual certificates via InventoryBase Workstreams, as well as have complete visibility of back-stored reports against the property.
Steve Rad, Managing Director of InventoryBase;
"We're excited to begin our new partnership with James & the team at Safe2. Interlinking our technology and services is going to provide an improved and unparalleled service to our existing customers, whilst opening up new opportunities and services to the property industry.
As InventoryBase Workstreams continues to grow and flourish, our customers will be able to instantly connect with and utilise the network of trusted suppliers for much-needed services not just within the property market but across numerous business sectors."
James Kent, Safe2 founder;
"We are thrilled to be in a partnership that reflects our own core aim to make property safer. With InventoryBase we are now able to offer a simplified tech-based solution to property compliance. Being part of Workstreams means together we can now provide Safe2Rent and Safe2Buy services more easily and efficiently, helping landlords, agents and home-buyers to access experienced and trusted engineers, electricians, risk assessors and more across the UK."
With on-demand services through InventoryBase Workstreams' innovative outsourcing facility; access and book Safe2 electricians, gas safety engineers, fire risk assessors, EPC assessors and more from their comprehensive nationwide member base starting from £60 + VAT for a Gas Safety Certificate (CP12).
Book with Workstreams and experience FREE full management of your safety certificate, reminder service, auto renew and more. InventoryBase Workstreams – delivering a safe and seamless transaction for all.
ASKHOMEY HELPS NEW HOME BUILDERS AND BUYERS WITH BETTER UPFRONT INFORMATION
Proptech solution company AskHomey today announced the release of Innova – a property handover solution with the most comprehensive features and technically advanced platform for developers available today. By digitising handover documentation for new homes an estimated 10,000 trees can be saved.
Based on Amazon Cloud Services and incorporating advanced artificial intelligence, Innova aims to accelerate sales for property developers by improving upfront information for buyers. The platform also reduces their cost of sales and improves customer service by digitising handovers. The solution can be white labelled by property developers and integrated with existing single sign-on solutions to give new home buyers a seamless buying experience with their developer.
The launch comes at a timely point as the need for better up-front information for buyers has been endorsed recently by a number of industry bodies like MHCLG, NTSELAT, RLBA, The Lettings Industry Council, The Property Ombudsman, The Property Redress Scheme and The UK Association of Letting Agents.
AskHomey https://askhomey.com/ CEO, Dharmesh Mistry said:
"After interviewing developers we are addressing the specific issues raised by them. Firstly better information upfront reduces unnecessary viewings and queries allowing developers to focus on and accelerate informed buyers.
Next, our powerful search engine, which is powered by artificial intelligence, allows buyers to get at information they need without having to find and read through lots of paper. For developers this not only reduces their support costs but scores more points on sustainability targets.
We estimate one tree is saved with every 16 digital handovers. It's a win-win-win for Property Developers, their customers and the planet. "
SOME AGENTS INCREASE THEIR DIGITAL SPEND BY 500% IN Q1 2021
One of the UK's largest providers of retail agency website and lead generation technology, Starberry has reported a 495% year-on-year increase in digital spend from their estate agent clients during the first quarter of 2021.
According to Co-Founder and CEO of Starberry, Ben Sellers, the increased digital spend is a reflection of a trend currently seen in the market of agents starting to transfer their spend from portals and their high street offices to growing their digital footprint.
"The Covid-19 pandemic has forced the property industry to evolve and relook how and where they spend their marketing budget. In today's environment, a business's digital footprint has become increasingly more important, and we have seen the shift in estate agents putting more focus into growing their own online presence so that they are not as reliant on the portals for digital leads.
As the new shop window, agents are spending more on their own websites, ensuring that they are optimising their lead capturing, lead generation and lead nurturing tools. We are also seeing agents increase their spend on their communication channels and digital marketing campaigns," says Sellers.
He adds that while the majority of agents had some digital presence in the past, it was definitely not the prime focus it is today.
"We have been in the digital sector for several decades and have always had to convince agents about the digital transformation we believed was coming, however, now we are inundated with agents who are realising the potential of their own websites and how leads generated from their own digital channels are actually better quality and cost less than portals,"
Sellers comments. "Because agents were not focused on their own digital presence, they were heavily reliant on portals to generate leads. However, agents can achieve phenomenal results that rival those of the portals from their own websites via digital marketing and connecting their social media channels, email, chat, and portal leads together in conjunction with their CRMs, to achieve a serious marketing ROI and true lead attribution."
Sellers says that agents need to continue to innovate and develop alternative ways of generating business and leads within the 'new normal' of a digitally driven world. "Having a digital footprint is no longer an accessory, but rather a necessity," Sellers concludes.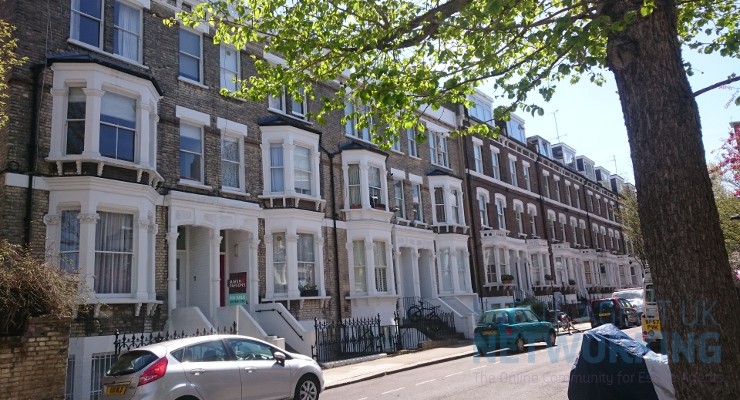 In the residential lettings market, rents are rising, and competition is fierce. But what can affect the profitability of your BTL investment? We aim to find out here. As Stephen Clark, from Finbri bridging finance, says, "Demand for rental properties remains strong across the UK, but the market demand is not being met by the…
Read More

→